When someone interested in your business (a lead) visits your website, the number one thing you would want is for them to be loyal customers. But first, you would need their personal information to reach them efficiently. And for this goal, a landing page survey containing website survey questions can be a great help. However, this is not the only good thing a landing page survey can accomplish.
Landing pages are a crucial element in keeping people engaged. If potential customers visit your website and do not like what they see, it is likely they will leave without making a purchase or engaging. In that kind of scenario, you can use a website feedback survey to collect feedback on website samples. So, basically, a survey embedded on a landing page is great for customer experience and should not be overlooked.
What is a landing page survey?
A landing page is a thoughtfully created page that is the first thing that welcomes your interested clients. It is the page where your potential responders can get all the information they need to make a submission. They can look around and leave if they think your page is too complicated. Instead, when there is a landing page survey that asks appropriate questions, they can fill in their information.
A landing page survey is a survey embedded on that very page. One embeds a survey on its landing page for numerous reasons. You can collect personal information, ask for their feedback, and find out why they want to reach out to you.
Why place a survey on a landing page?
You can use a number of different surveys on your landing page according to what you want to achieve. You can use website feedback survey questions or website user survey questions to ask them what their opinions are on your website. Afterward, you can increase your conversion rate by improving customer experiences. A better-looking and more functional website will surely increase sales and bring positive outcomes.
It is also a great way to collect customer information as well. With an embedded survey, you can learn their contact information and why they want to reach out to you. After that, it is up to you to approach them with a good business strategy.
How can I create a custom survey for my landing page?
If you have a website that you want to add a custom survey to, you can go with the easier way or the hard way. The hard way means coding your way into it or finding someone to add whatever you want on your page. However, by using a smart survey maker, such as forms.app, you can have your survey in a matter of minutes. It is very easy to go through and completely free of charge. Now, let us get into how to create a custom survey for your landing page:
1 - Go to forms.app and log in to your account (or easily create one)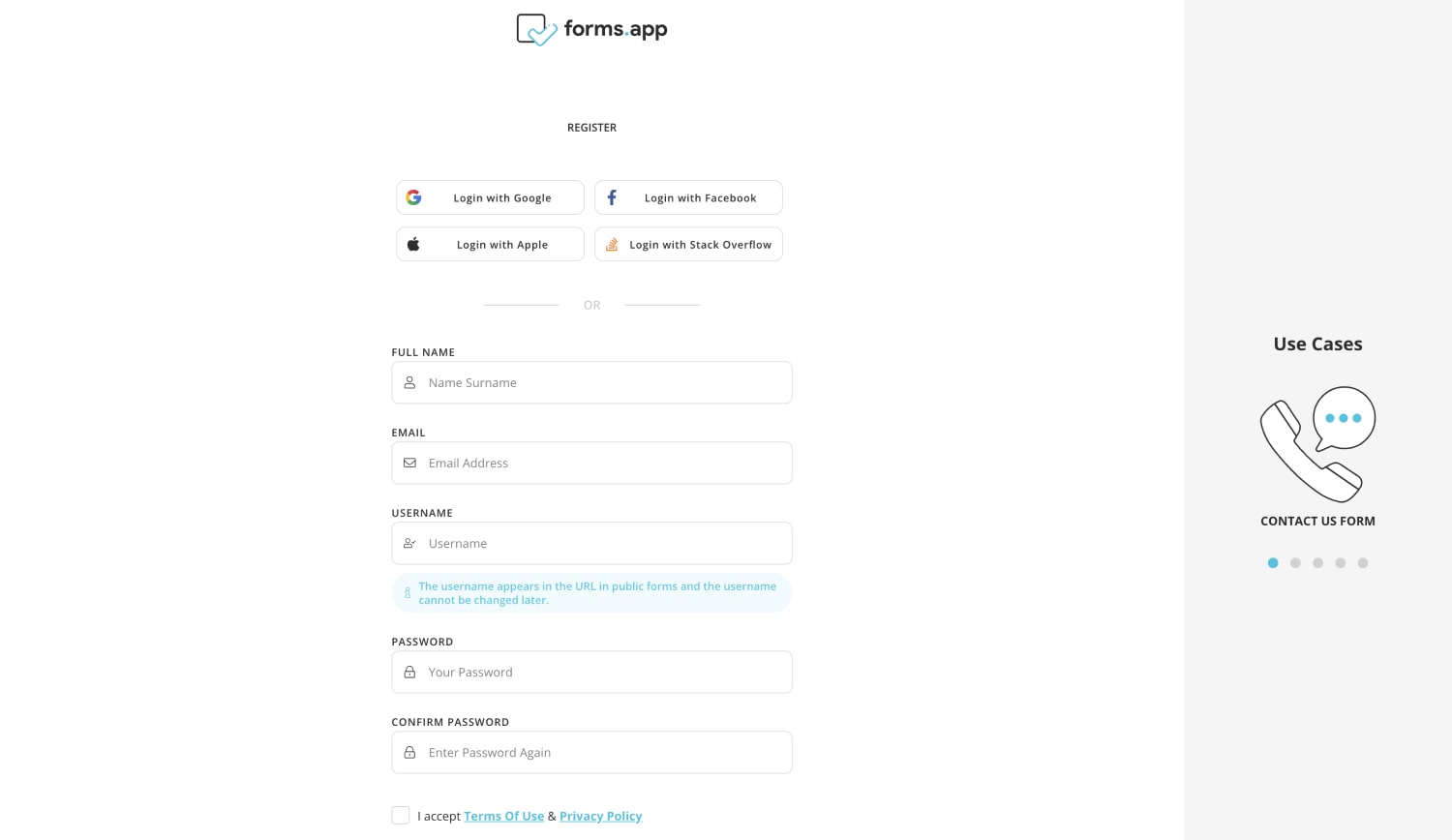 * * *
2 - Go to the templates section and search for the kind of survey you want to use. Also, you can click on the "Surveys" category to browse and choose a survey template you like.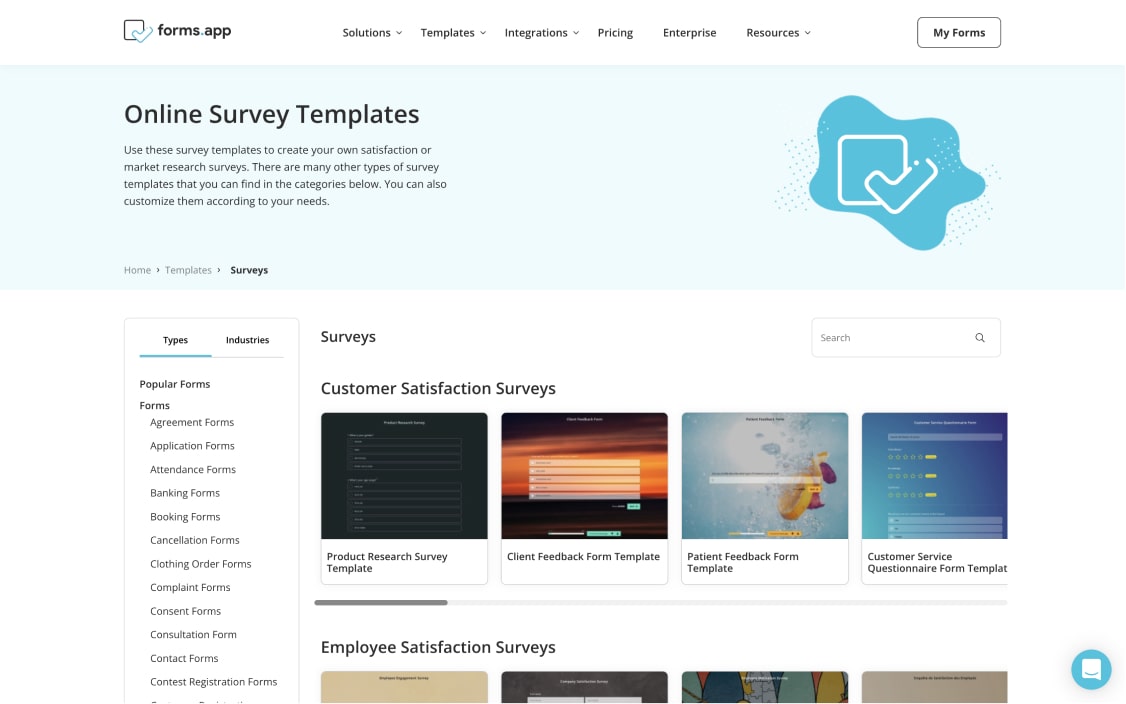 * * *
3 - Find the template you want to use and start editing. Or you can start from scratch and build your form yourself.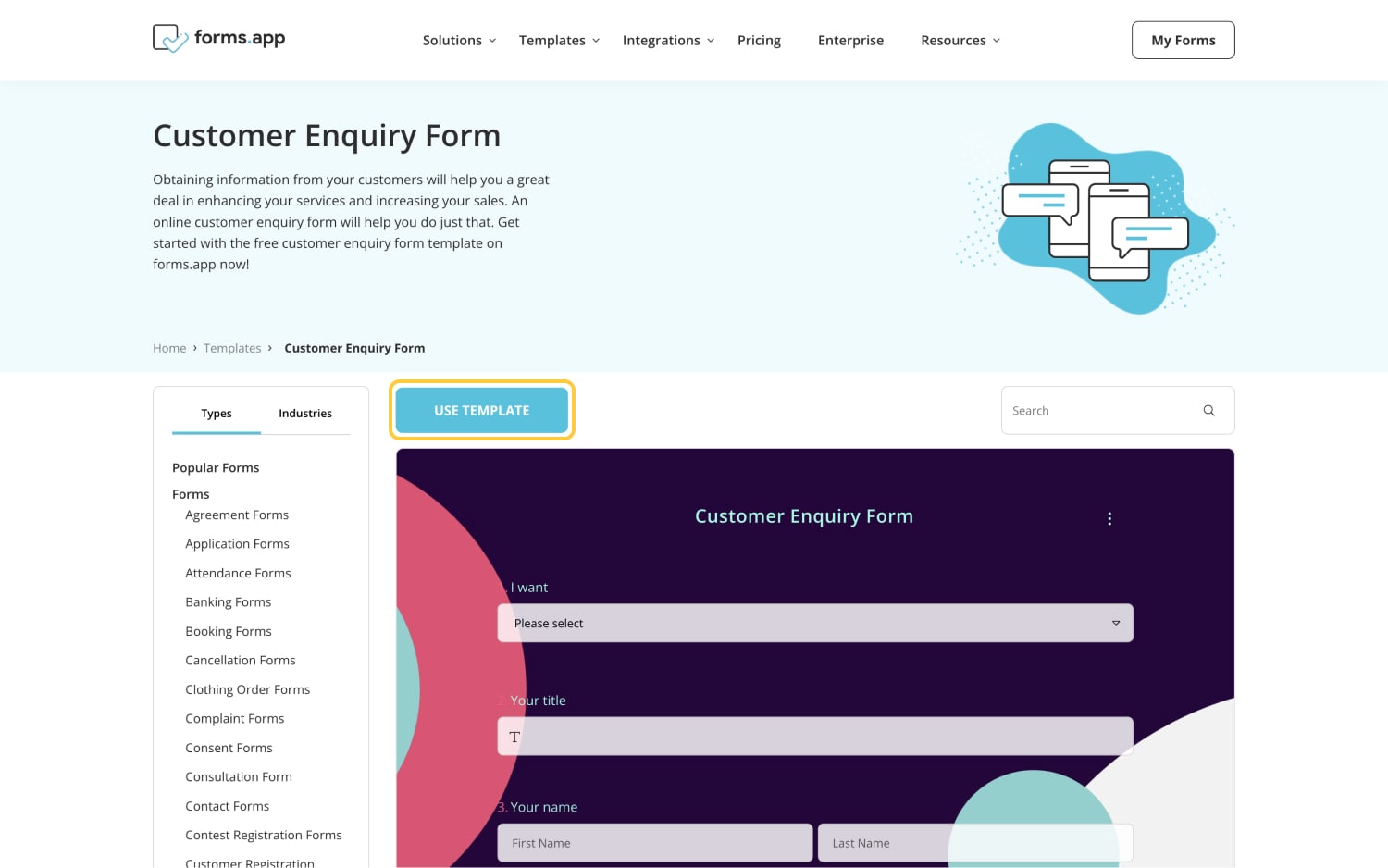 * * *
4 - You can use the template as it is or make some changes.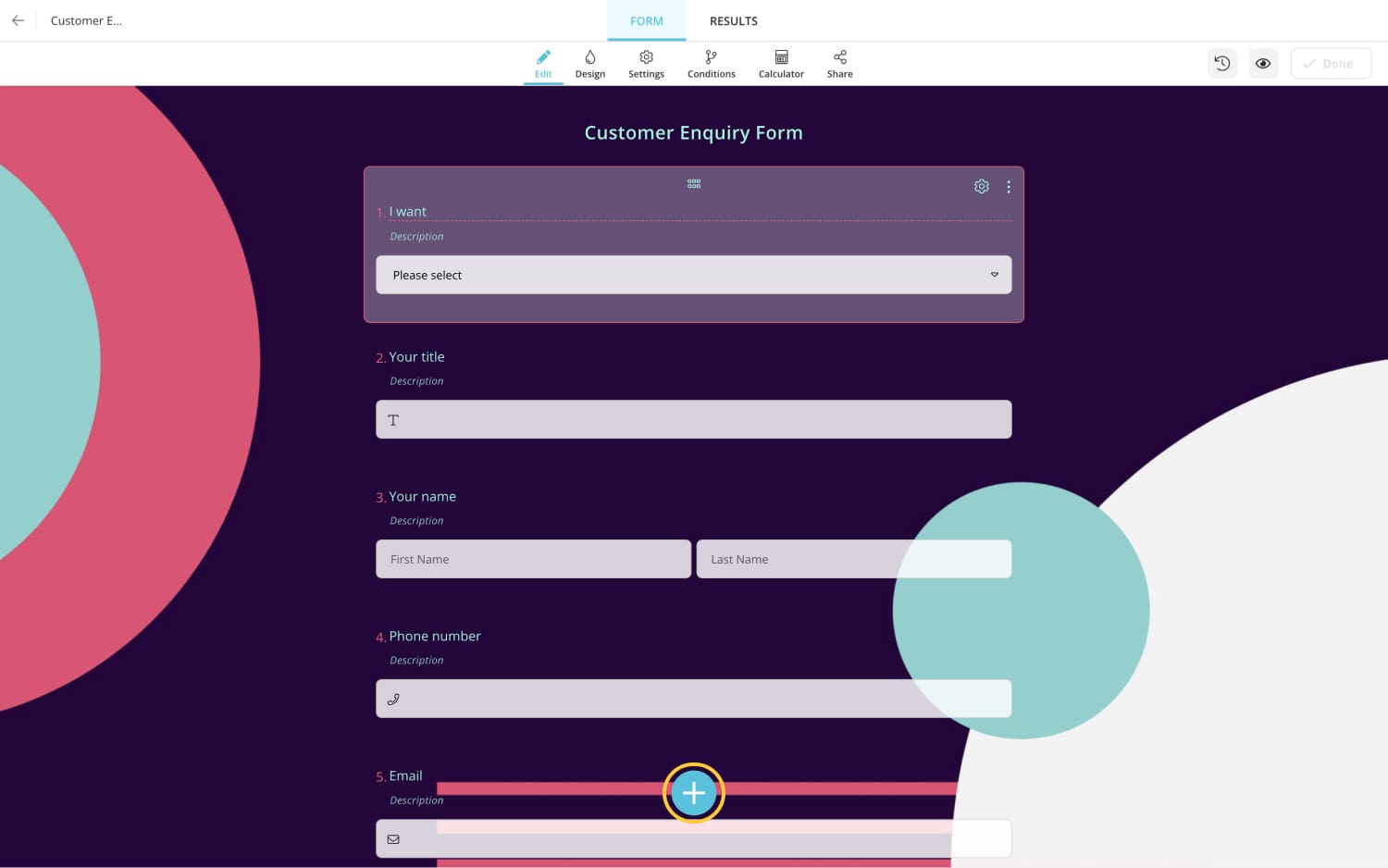 * * *
5 - You can go to the "design" section and customize the colors of the survey.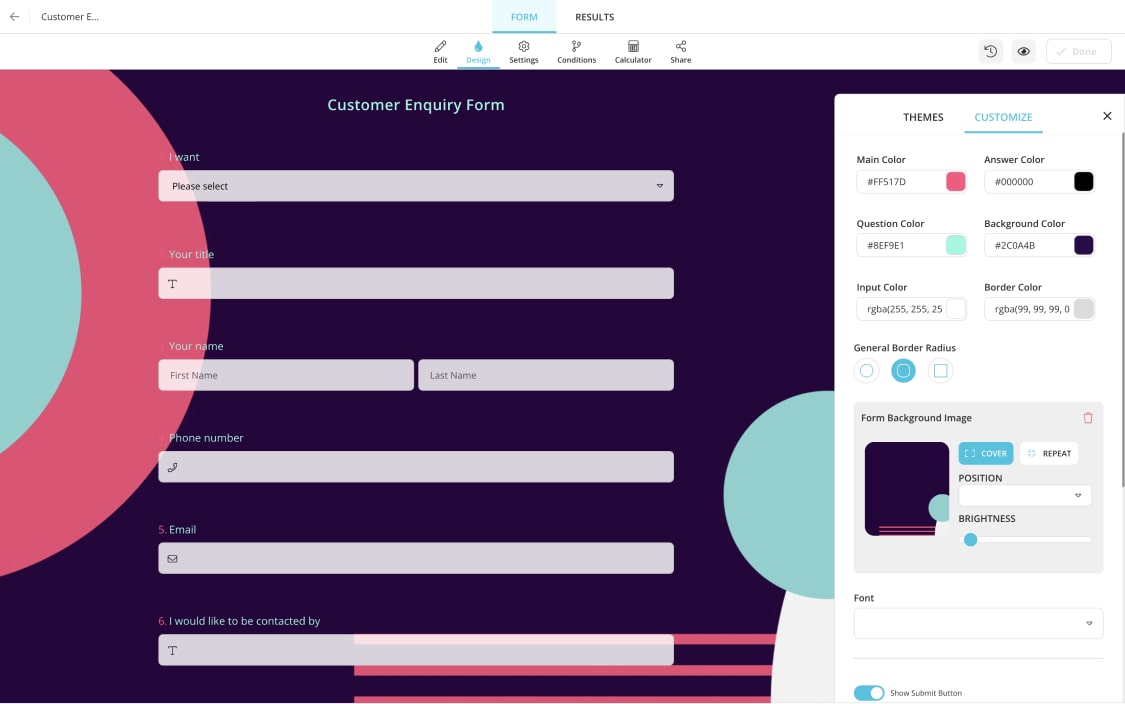 * * *
6 - It is possible to turn on notifications to learn about a new submission as soon as one comes.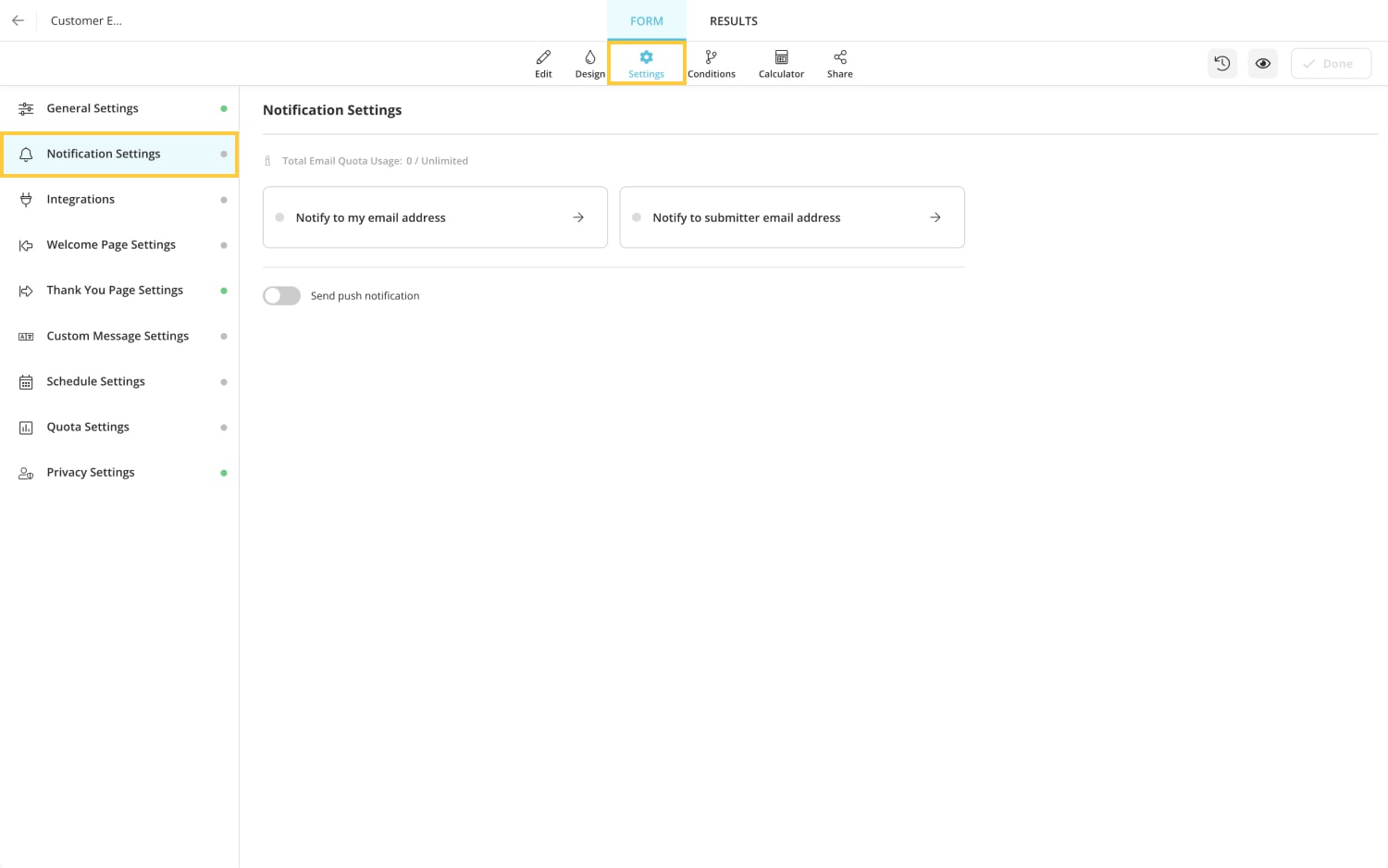 * * *
7 - When you think you are done, finalize it and embed it to your website as IFrame.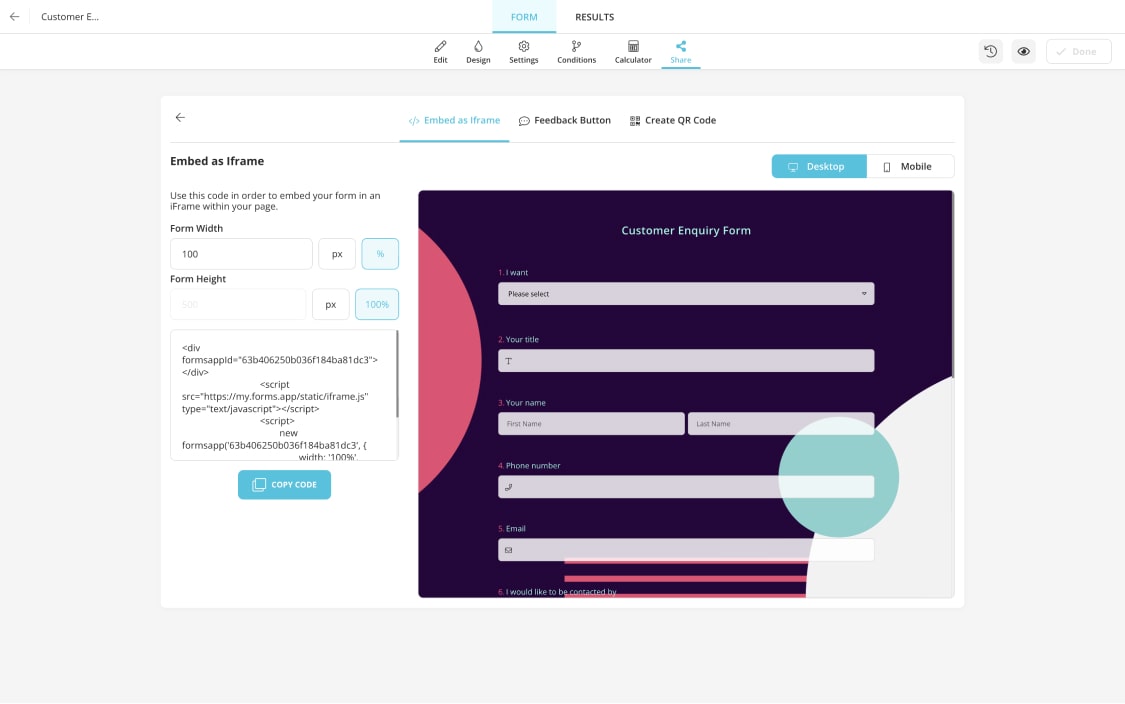 Actionable tips for creating better landing page surveys
It is quite easy to create and edit a survey using the right tool, and it will surely make a positive difference. But why not mind a few tips to have even better results? You can check out these smart tips to get the maximum result from your surveys.
Keep it simple
When a new person checks out your business and website, the user experience is quite important, as they can leave as fast as they come. Therefore, keep your survey simple and to the point to not lose their attention. They can always go to a competitor for the same products and services, and customer service of any kind can be what makes the difference.
Ask only what is necessary
People have short attention spans, and they will not bother going through many questions in a new business. Therefore, ask only the minimum information you need to be able to follow up. Usually, a first name and email address are enough. But it could be beneficial to ask why they visit your page as well.
Make it stand out
You can choose similar colors to your company or institution's web page/logo and go with it. Or you can try bold colors on different parts of the color wheel to attract attention. Whatever you choose, make sure it looks pleasing to the eyes of website visitors.
Measure the success
You can measure the success of your landing page by looking at some numbers, such as the number of page views. If people aren't looking at your page, it does not matter what you put on it. Another thing you can look at is the bounce rate. It indicates the number of viewers who visit your page and leave without taking another action. If the bounce rate is high, it might mean that you need to make some changes.
Free survey templates to get started
As it is mentioned above, using an effective survey maker, such as forms.app would be very helpful. forms.app has more than 750 free and ready-to-go form, survey, and quiz templates to choose from. After creating a free account, you can find the best one for you. You can go with an online survey website template that suits you. And it will be just fine.
With forms.app, you can embed the survey to your landing page using IFrame as fast as you build it. Moreover, it will not be a huge load on the speed of the page, and the visitor will not bounce back because it takes too long to load. Here are some survey templates you can try: