In the developing modern world, many people can share their information on different platforms, especially on the internet. These include private information such as names, addresses, and email addresses. While this information is essential for your business, the people who provide it to you may want to know that they are safe. For this reason, with the general data protection regulation, whose abbreviation is GDPR, the European Union introduced a law in terms of data protection in 2018.
According to this regulation, it is legal advice for all platforms that obtain people's private information to have a GDPR-compliant service. There are online form builders among these platforms. Form builder sites, especially in forms such as registration forms, hold many people's information; in such cases, GDPR is required. In this article, you will learn why GDPR is substantial and why you should choose a GDPR-compliant form builder when creating your forms.
What is a GDPR-compliant form builder?
GDPR is the European Union's policy to protect people's private information. GDPR-compliant form builder, on the other hand, is a tool that adapts their privacy policies according to all the rules and regulations contained in GDPR. That's why if you use form builders complying with the GDPR, there will be no need to worry about fines and other punishments. For example, if you want to prepare lead generation forms, you should work with a form builder with GDPR compliance.
Why is GDPR critical for every business?
Thanks to GDPR's articles, every industry should comply with it to avoid getting in trouble with laws. In addition, each person should know how their data is processed, stored, and shared with other parties. For this reason, you should prepare yourself a GDPR compliance checklist and review that form builders have taken the necessary steps to protect privacy. Moreover, if you want to use forms in your business, you should care much about these laws and regulations.
10 Best GDPR-compliant form builders to use in 2022
Complying with GDPR through forms is pretty essential if you are in a business that process personal data. Data subjects have the right to know where and when their personal information will be used. For this reason, using GDPR-compliant form builders will make your job even more accessible. However, don't worry if you don't know which form creators are compliant or not. Here you can find a list of best form builder sites and whether they are GDPR compliant.
1 - forms.app
The first GDPR-compliant form builder tool is forms.app. Aside from allowing users to create powerful forms, forms.app has its servers in Belgium (EU). Thus it is compliant with GDPR and similar laws. If you want extra security, signing a Data Processing Agreement (DPA) is also an option.
Plus, you can find ready-made templates for many different topics. For instance, if you want to have a GDPR-compliant contact form, Thanks to the ready-made templates, it only takes a few minutes to create this form. You can use forms.app for obtaining consent or sharing your privacy policy if you want to make sure your forms are GDPR compliant, as well.
forms.app pricing:
Free Forever Plan
Basic Plan: 19 USD monthly
Pro Plan: 29 USD monthly
Premium Plan: 99 USD monthly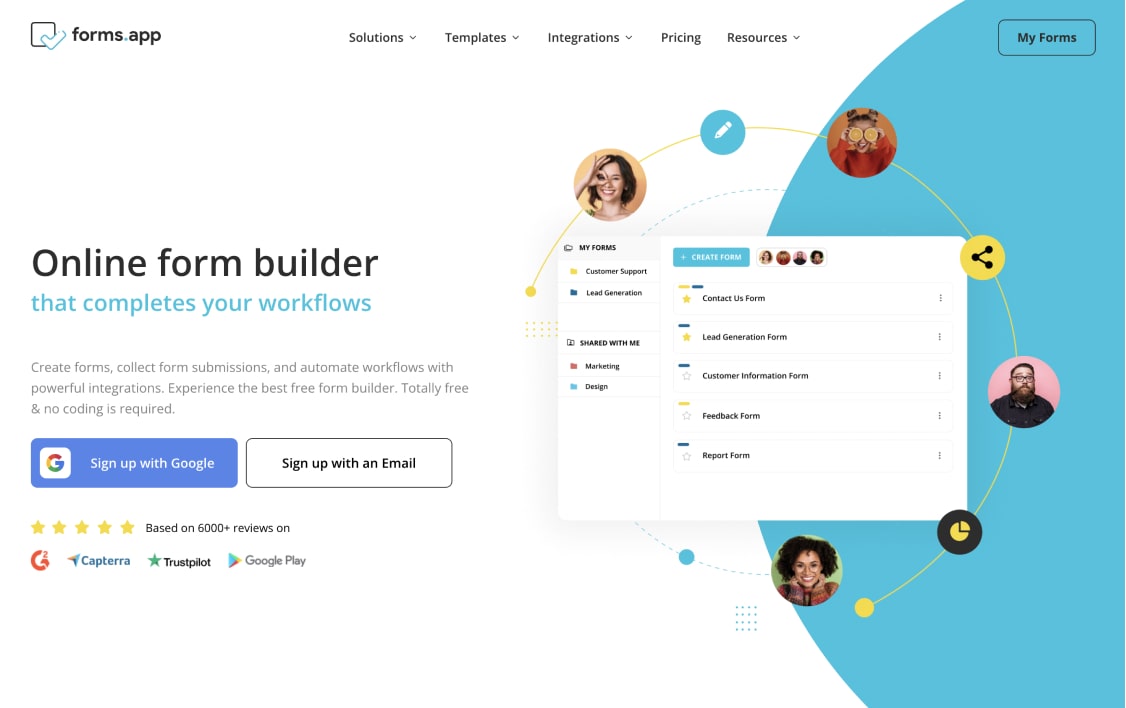 * * *
2 - Formplus
Another critical form builder tool is Formplus, and the forms you create in Formplus are GDPR compliant. With Formplus, you can prepare forms in a short time without any coding knowledge, and it is user-friendly thanks to its drag&drop feature. What's more, you don't need to fuss over the GDPR when creating the various forms because it's fully compliant.
Formplus pricing:
Free plan
Starter: 25 USD monthly
Professional: 45 USD monthly
Platinum: 85 USD monthly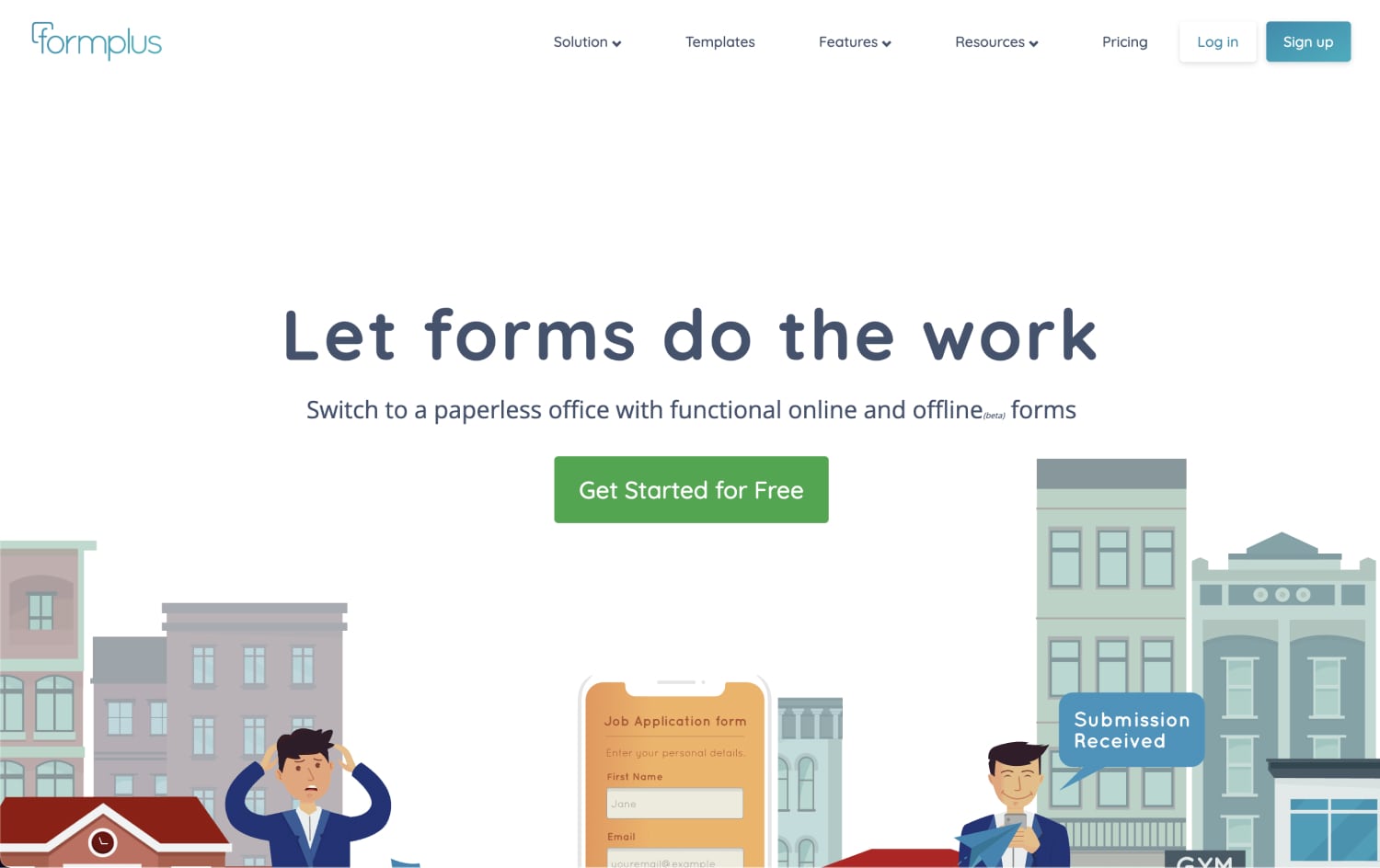 * * *
3 - Growform
Another form builder site where you can feel comfortable while creating forms is Growform. With Growform, you can easily embed your forms on your website and have the chance to capture more leads, which will support the growth of your business. However, there is no free plan on Growform, and you only have 14 days to try it out.
Growform pricing:
No free plan, 14-day free trial
Startup: 39 USD monthly
Agency: 79 USD monthly
Custom: need to book a call for the price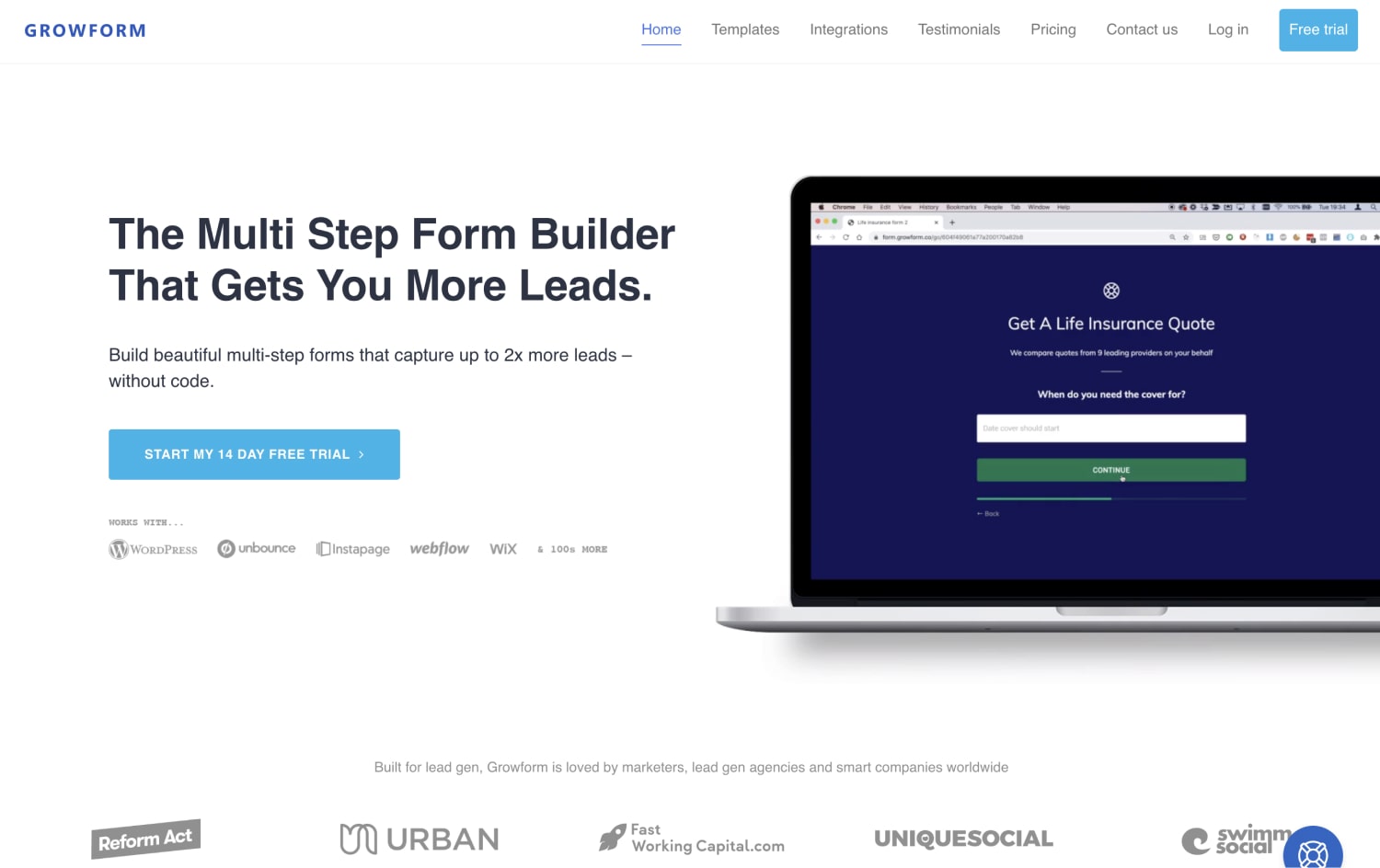 * * *
4 - Jotform
Another very popular form-creator tool with which you can quickly create GDPR-compliant forms is Jotform. With Jotform, it is very easy to create both forms and surveys, and you can get all your work done without the need to write any code. Moreover, there is a free plan that people can enjoy, but the free plan has quite limited features, and you may have to purchase other paid memberships for more.
Jotform pricing:
Free plan
Bronz: 39 USD monthly
Silver: 49 USD monthly
Gold: 129 USD monthly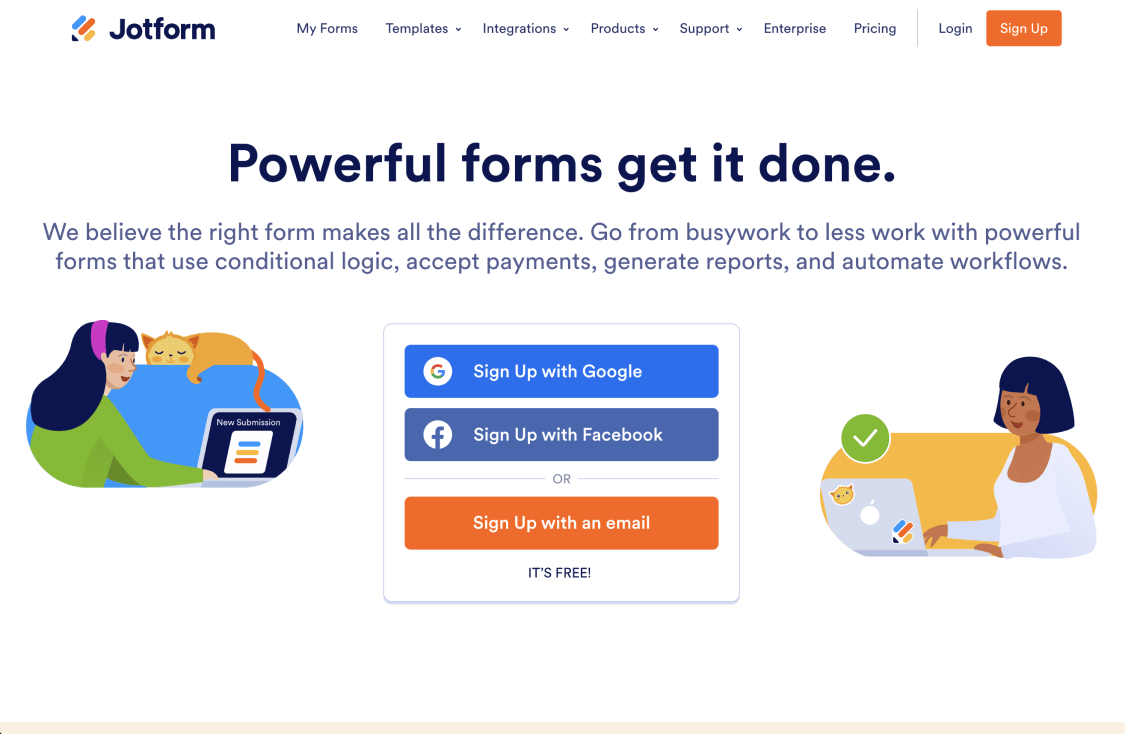 * * *
5 - Cognito Forms
Another form builder where you can easily manage data and create forms with confidence in terms of GDPR is Cognito Forms. Thanks to its various integrations, it is also possible to share and automate your forms on multiple platforms such as Google Analytics and Zapier.
Cognito Forms pricing:
Free plan
Pro: 15 USD monthly
Team: 35 USD monthly
Enterprise: 99 USD monthly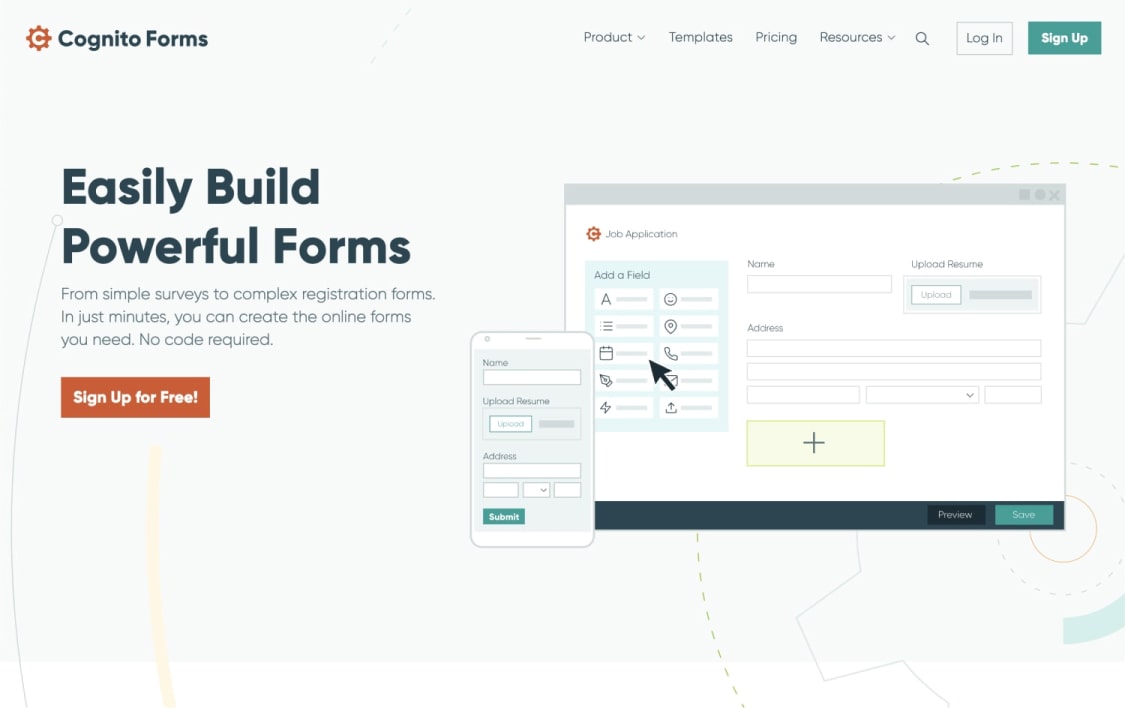 * * *
6 - SurveyMonkey
Another popular form creator among GDPR-compliant form builders is SurveyMonkey. With SurveyMonkey, you can create not only surveys but also forms, and you don't need to write or know any code while doing them. SurveyMonkey has different membership systems, such as individual or enterprise, and the price system changes accordingly. However, although it offers a free plan, it has very limited features, and its paid memberships are expensive.
SurveyMonkey pricing:
Free plan
Advantage annual: 32 USD per month (billed annually)
Standard monthly: 99 USD monthly
Premier annual: 119 USD per month (billed annually)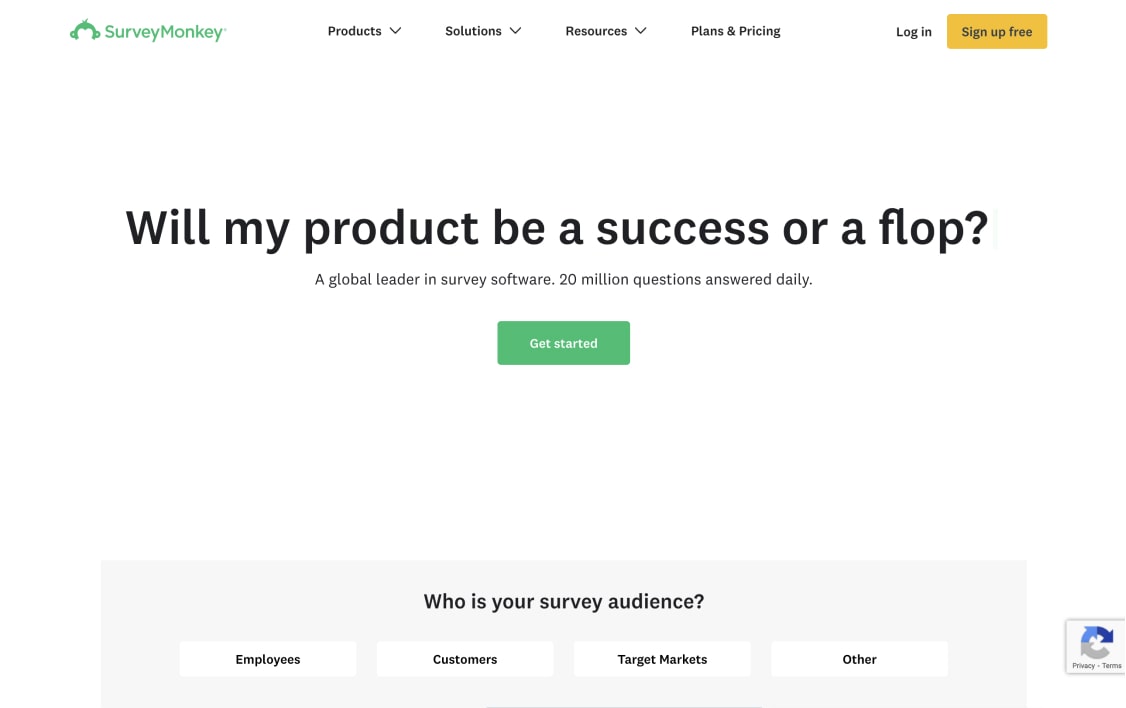 * * *
7 - Tally
Tally is one of the form builders who are aware of the importance of both business and personal data and comply with GDPR rules to protect it. Tally has many features, and you can quickly handle issues such as inventory management and purchase management. It is a simple form builder, and you can get started very easily.
Tally pricing:
Free plan
Tally pro: 29 USD monthly or 290 USD yearly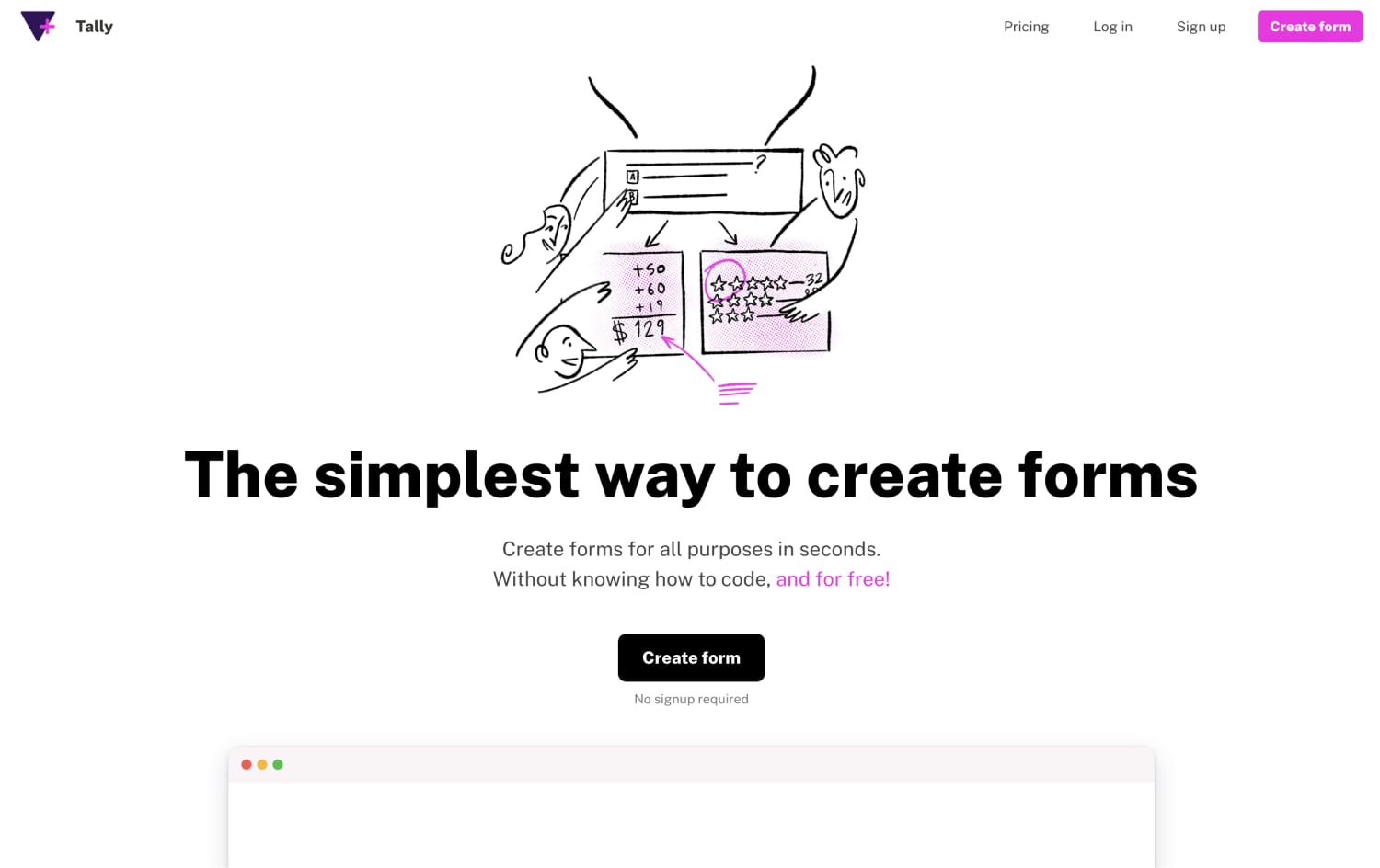 * * *
8 - AbcSubmit
It is very easy to create forms for many different purposes, from order forms to registration forms, in compliance with the GDPR with AbcSubmit. Even if you are creating a form for the first time, you can create your form in minutes, as you do not need to write any code.
AbcSubmit pricing:
Free plan
Core: 14.99 USD monthly
Professional: 29.99 USD monthly
Ultimate: 74.99 USD monthly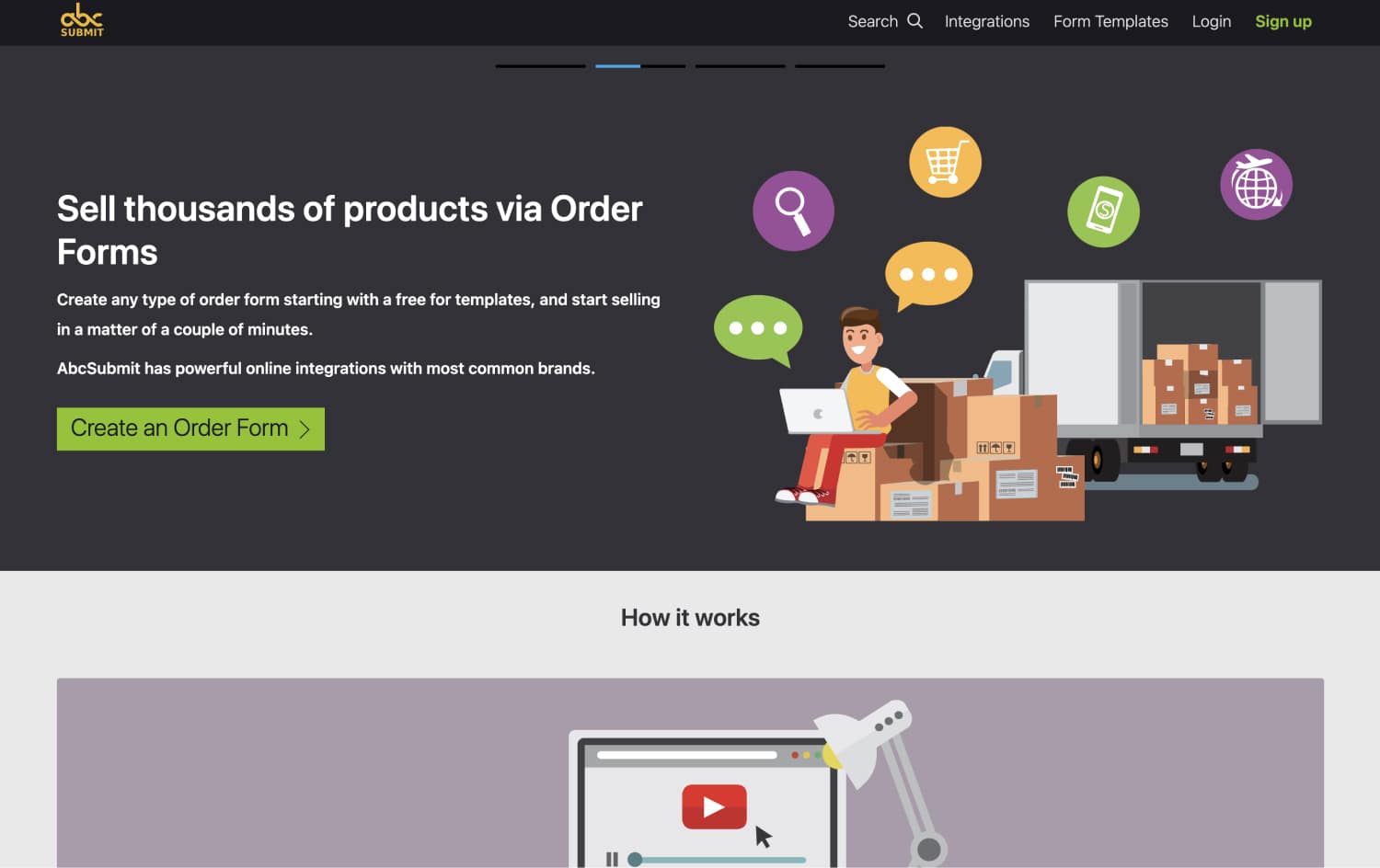 * * *
9 - 123FormBuilder
Another known and used form creator is 123FormBuilder. The forms you create with 123FormBuilder are fully GDPR compliant, and you can collect people's personal information on different subjects through forms without considering legal penalties. In addition, you can also take advantage of the free plan, although its features are limited.
123 FormBuilder pricing:
Free plan
Gold: 24.99 USD monthly
Platinum: 44.99 USD monthly
Diamond: 84.99 USD monthly
Enterprise: starts from 199.99 (billed yearly)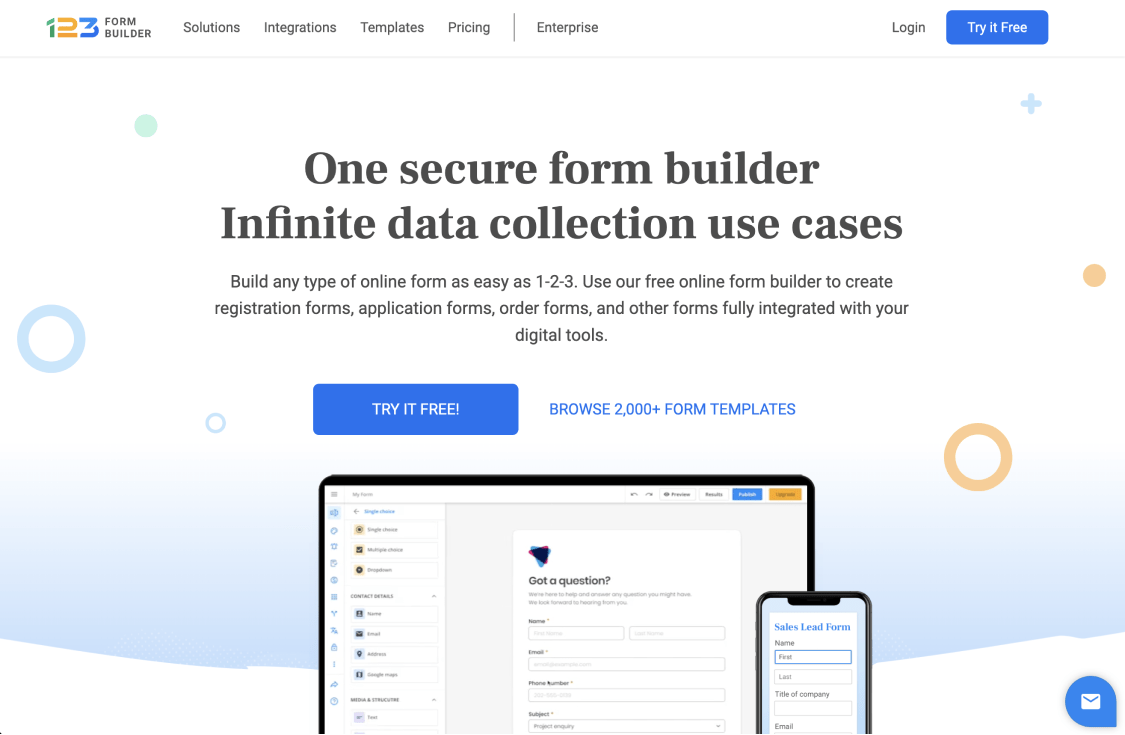 * * *
10 - Paperform
The last tool in the GDPR-compliant best form builder list is Paperform. You don't have to think about privacy policy when you create eye-catching forms. Although it has many advanced features, it does not have a free plan, so you can understand whether you like Paperform with a 14-day trial period.
Paperform pricing:
No free plan, only a free trial
Essentials: 24 USD monthly
Pro: 49 USD monthly
Agency: 159 USD monthly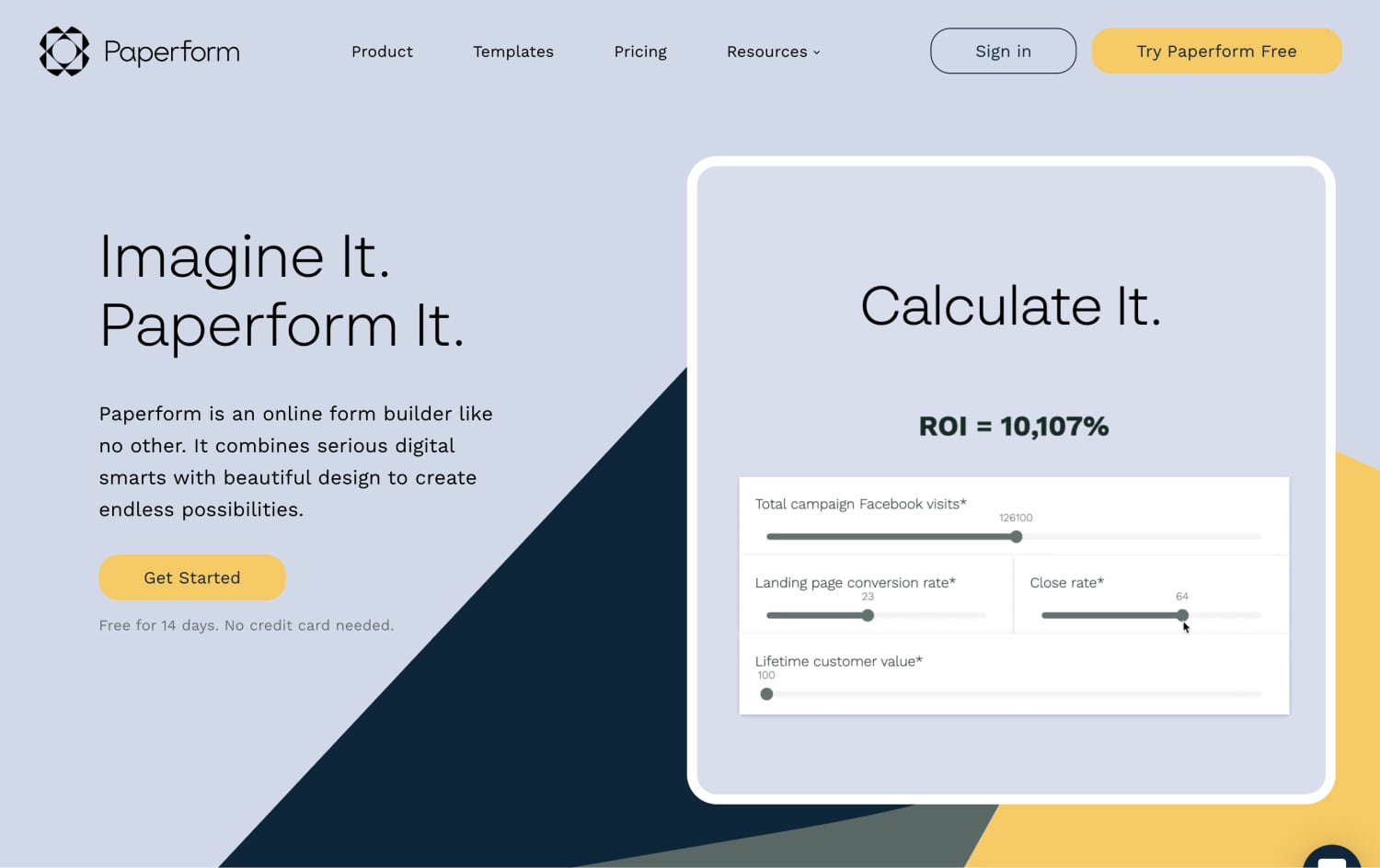 How to create GDPR-compliant forms for your website
Although forms make people's work easier in many ways, they are also a bit of a risky tool because of the private information they provide. For this reason, it is a must to make your forms GDPR compliant. Otherwise, you are likely to encounter many legal problems. Here are the elements to consider when creating a form:
Activate the ability to edit information in forms
Use checkboxes for statements such as "I have read" and "I understand."
Add the terms&conditions field
On the welcome page, provide information on why and where you will use this information
Add the online signature field
Send a copy of the form to the data subject
Here is an example:
Summary
In brief, Online forms are used in many parts of life, and many people knowingly or unknowingly share their private information through these forms. Why this information is collected, where and for what purpose it will be used is an important detail. The data subject has the right to know these details, and the law that protects these rights is GDPR.
Working with GDPR-compliant form builders has positive effects on both you and your business. For this reason, before creating a form, you should check whether it is GDPR compliant. If you want to create forms without thinking about legal problems, you can use forms.app, which is fully compliant with GDPR provisions. If you want to create forms without wasting your time, register on forms.app and start using it now!