forms.app's intuitive user interface will enable you to find your way easily but you can follow the simple steps below to create your first form, too.
1. Create from scratch or choose a template
You can choose one of forms.app's many ready-made form, survey or quiz templates and get into the work right away. Or, you can simply create your own form from scratch and design it in a way you like.

2. Edit your form fields
Edit and customize your form fields however you like and create a form that completely complies with your needs.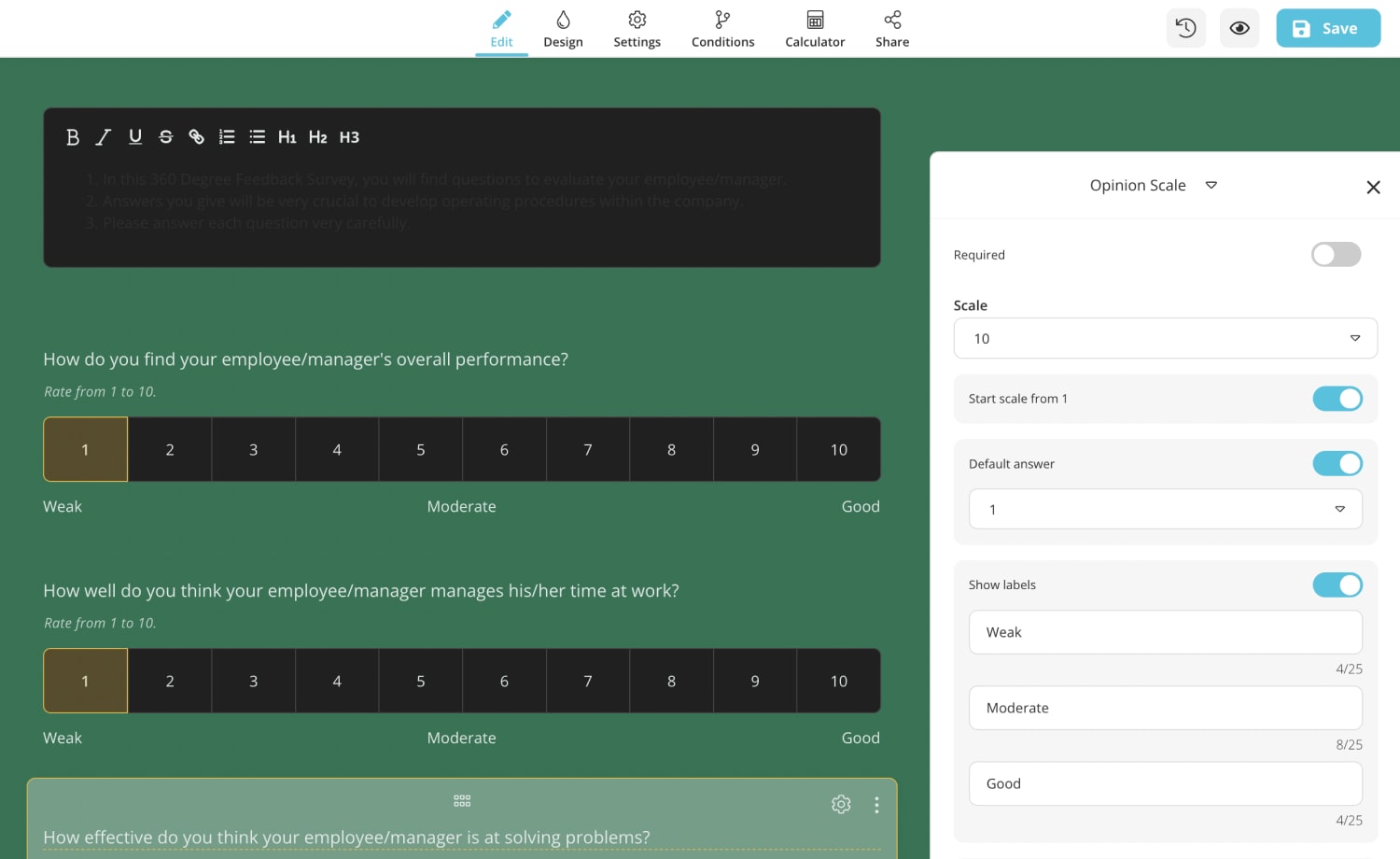 3. Customize your form design
forms.app is an outstanding form builder when it comes to creating visually appealing, eye-pleasing, lead converting forms! Once you're done with your form fields and question texts, you can switch to the "Design" and customize your form design freely. If you need more guidance, see our article on how to customize your form design.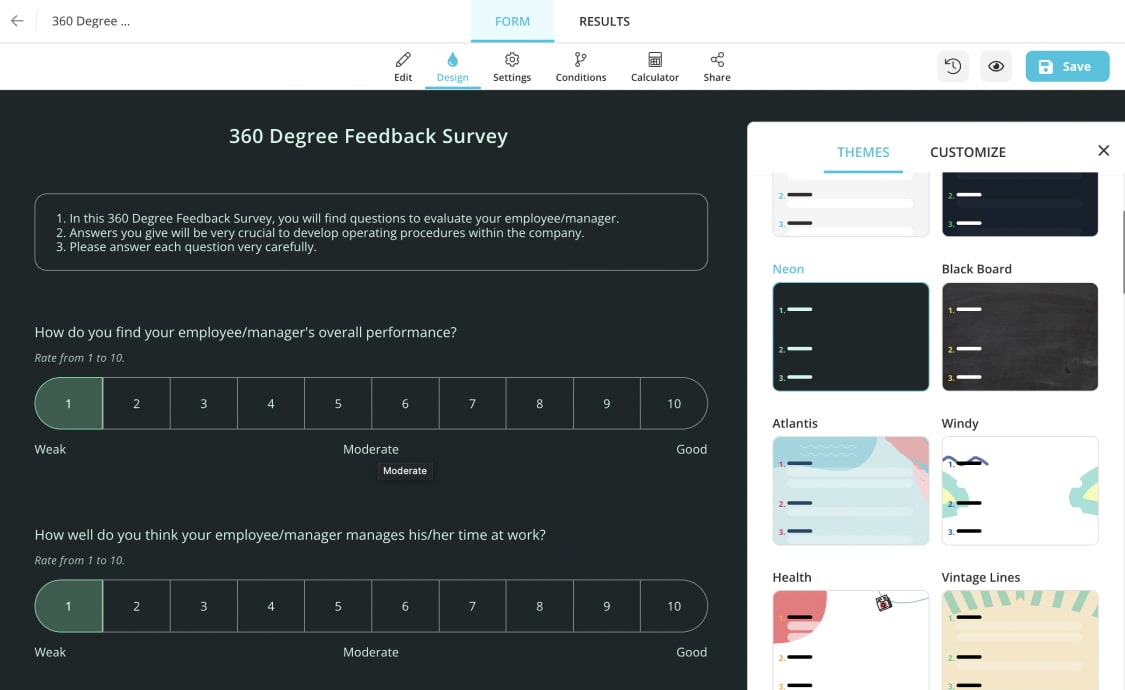 4. Adjust your general form settings
Tune-up your form's general settings just before sharing it with your potential customers or respondents. Set notifications, integrate with various third-party applications, and do many other cool things!
Now, you are all set to go ahead and share your form. See how to share your form here.