These days when the internet is gaining more importance in daily life, everyone is probably aware of how necessary a step digitalization is. It is quite easy to do many things online, including many old habits. These include online shopping. With the increasing interest of people in online shopping, many people who start an eCommerce business have also increased considerably. At first, starting selling may sound easy to you, but if you don't have a business plan, you are likely to fail.
It is getting easier to start e-commerce with developing and changing technologies. There are many online store builders to help you get started, and you can begin an e-commerce business with the help of these builders. All you have to do is choose an eCommerce platform and have a product idea. In this article, you will learn how to open an online store with payment forms and the advantages of selling online with forms.app.
What is an online payment form?
If you're planning to sell online, collecting payments is also something you should consider. Online payment forms are one of the tools to help you collect payments. You can create payment forms with forms.app, one of the best form creators. Moreover, you can find many payment form samples in forms.app, and you can quickly make your form thanks to these samples. In addition, In forms.app, you can easily collect money not only with payment forms but also with sales forms.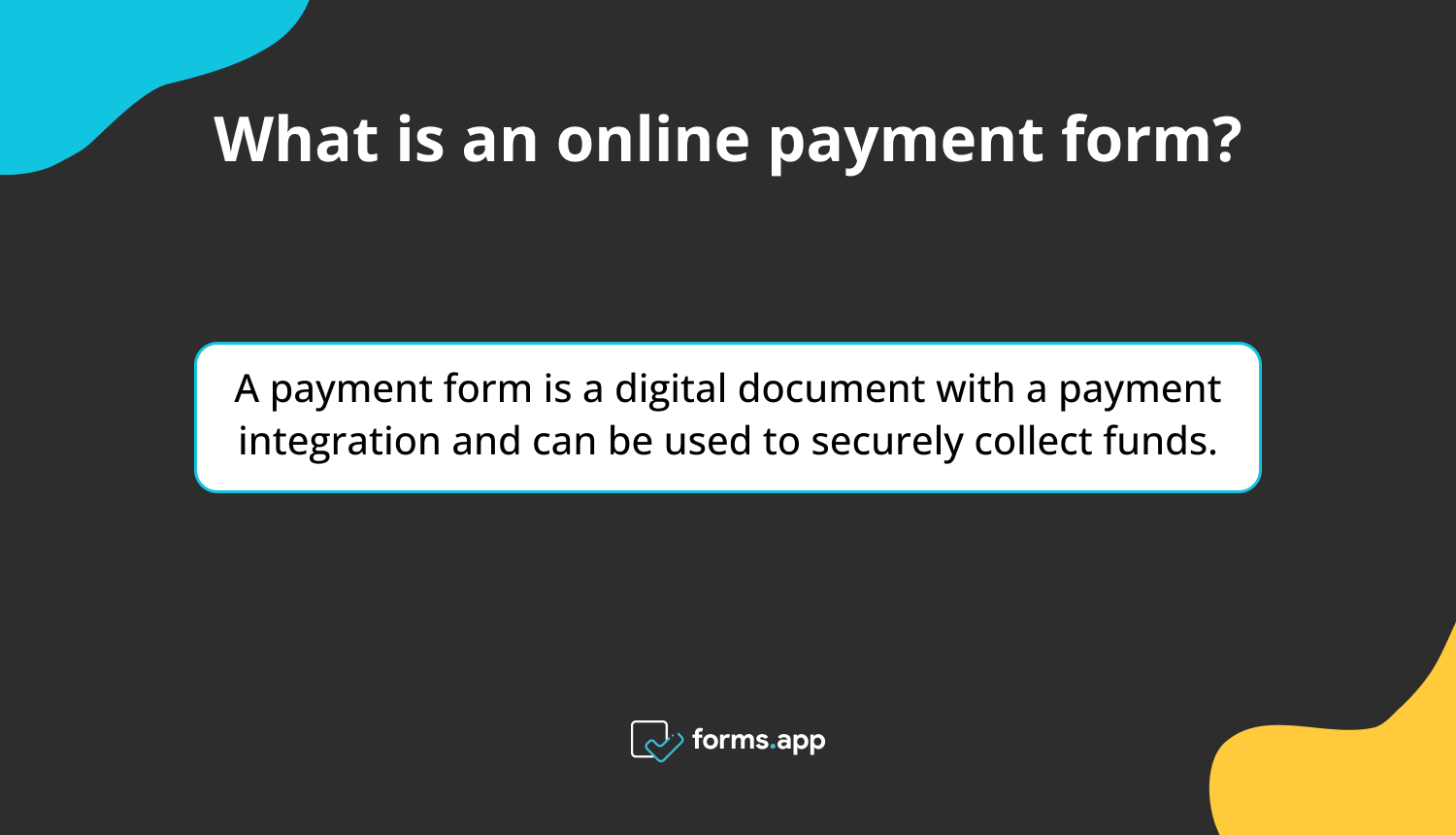 Online payment form definition
Advantages of using forms for selling online
Selling online is one of the important tools that can help you sell more and make your brand more popular. Making these sales through forms will make your work even easier. Here are some advantages of making your sales through online forms:
Accessibility: To open your online store may be confusing at first; however, online order forms with a payment field are kind of your online store. Being mobile-friendly and easily accessible from any device will help to increase your sales even more. Physical stores are open at certain times of the day, but with online forms, you create a store where people can shop 24/7.
Easy to share: The best way to market a product or service is to advertise it. For this reason, marketing your products through online forms will make your job even easier. After you create your order forms, you can share them from any channel you want. If you find it more profitable to sell on Instagram, it is easy to share your products on Instagram or other social media platforms.
Save time: Everyone's time is very valuable in their own way and they do not want to waste their precious time with tedious processes. Shopping is another subject that people do not want to spend a lot of time on. Thanks to form builders like forms.app, you can find form templates for collecting payments. You can create your form in a very short time through these payment template forms. This saves both you and the customer time.
Budget-friendly: You may think that starting an Ecommerce business is pretty expensive for beginners, but it may be quite cheap if you choose the platforms correctly. Firstly, there are many free stores where you can sell online. Additionally, there are online form builder sites such as forms.app where you can create your payment information forms with advanced features for free. Thanks to the forms, it is also possible to sell online without spending much money to get started.
Customizable: Many customers like to feel special, so you should take advantage of features that will make them feel special. Online forms can be customized, and you can make your customers feel unique with both design features like themes and special messages.
Secure: While online shopping has many benefits, people often worry about the security of their credit cards. For this reason, it is imperative that you set up a payment system that they can trust. With forms.app, they can make a secure payment with the world-renowned Stripe and PayPal.
How to create your own online payment form
In many ways, it makes sense to sell online with forms because it is very advantageous for both your customers and yourself. First, both parties save money, time and money. Moreover, business owners help their customers feel special by creating customizable forms. These are features that can increase your sales and help you grow faster. Here are some steps to follow when creating online payment forms:
1 - Open forms.app on your phone or browser
2 - Choose one of the online payment form templates
3 - Decide the themes
4 - Add a payment field
5 - Add thank you page
6 - Share your form
7 - Embed your form
1 - Open forms.app on your phone or desktop
First, open forms.app on mobile or desktop. As a free form builder, you can download forms.app for free or open it on any browser. You can utilize many features of forms.app for free, and you can create payment forms by using customizable features to get better results.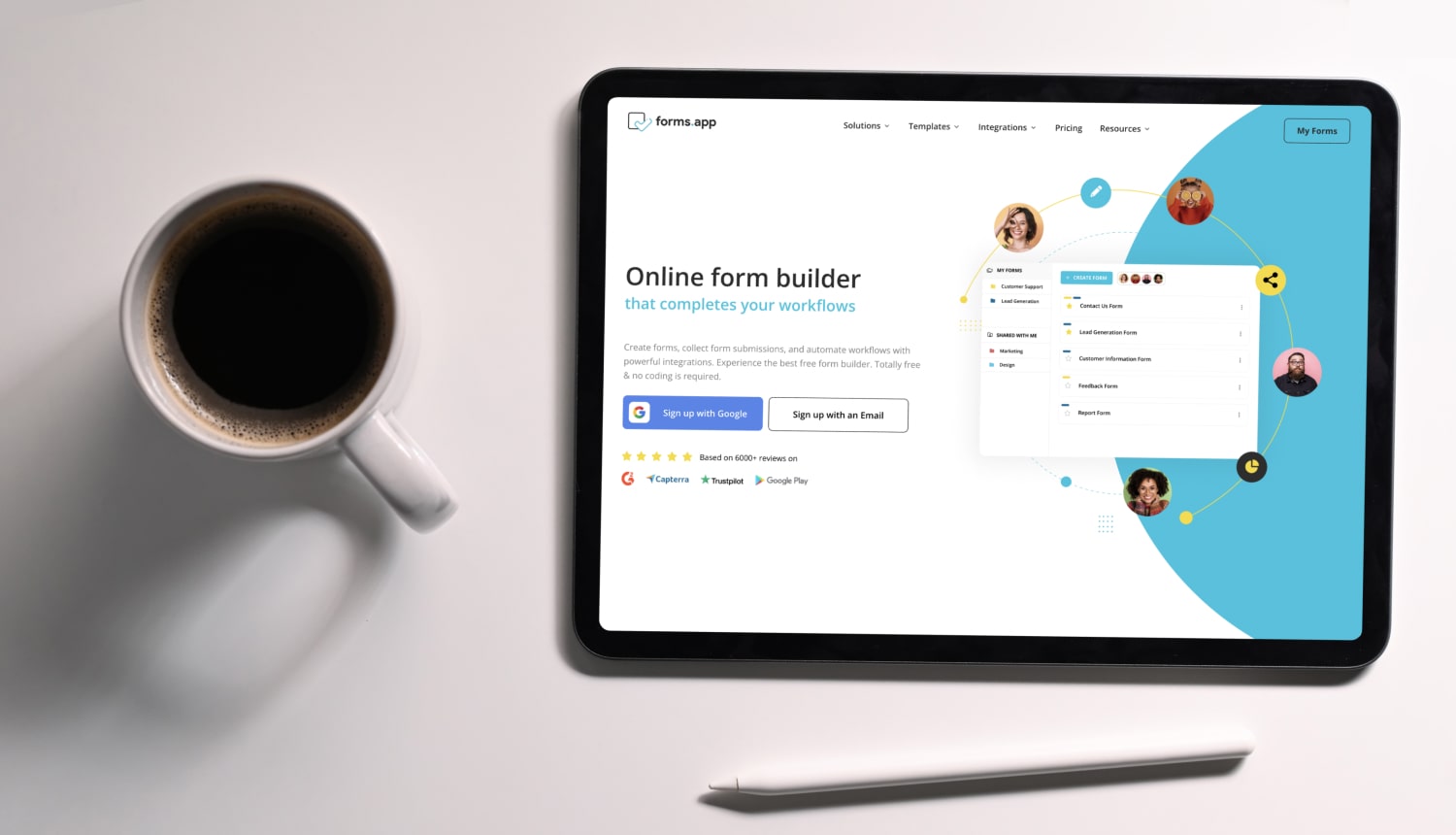 2 - Choose one of the online payment form template
You can find many free order form templates with forms.app. With these templates, you can prepare forms in a short time, even if you do not know how to prepare forms. In addition, you don't just have to stick to ready-made templates; you can create your own form as well.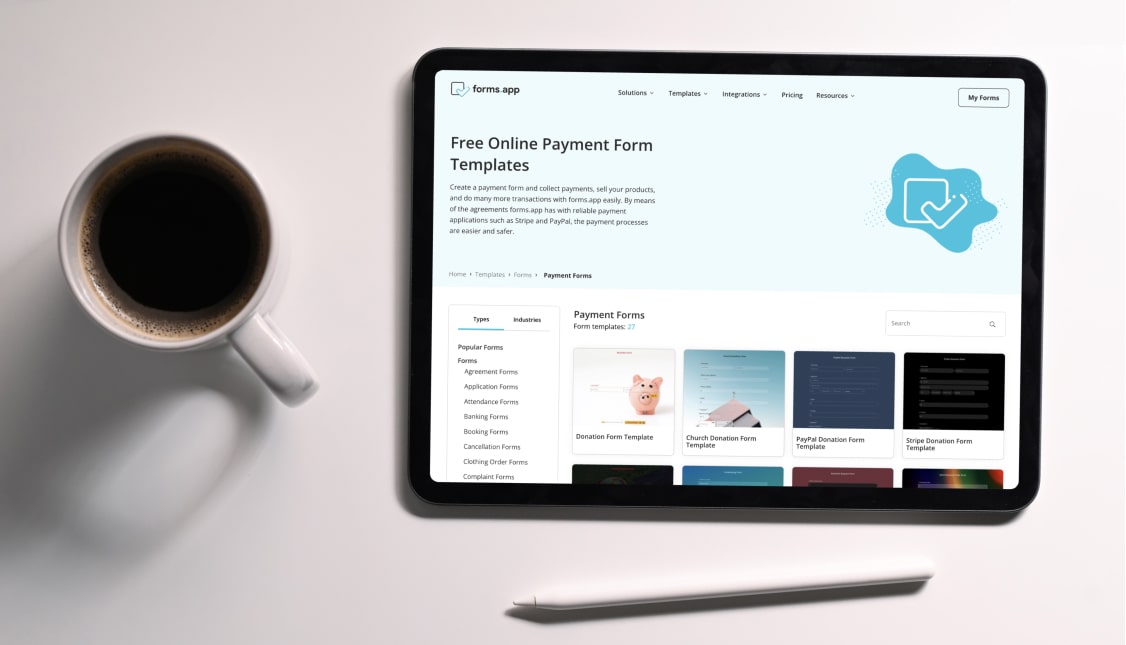 3 - Customize your form
You can change the theme of your form with forms.app. If you want it to look more serious, you can choose simple uniform colors such as gray and white, or if you want a more energetic form, you can also benefit from themes in different colors.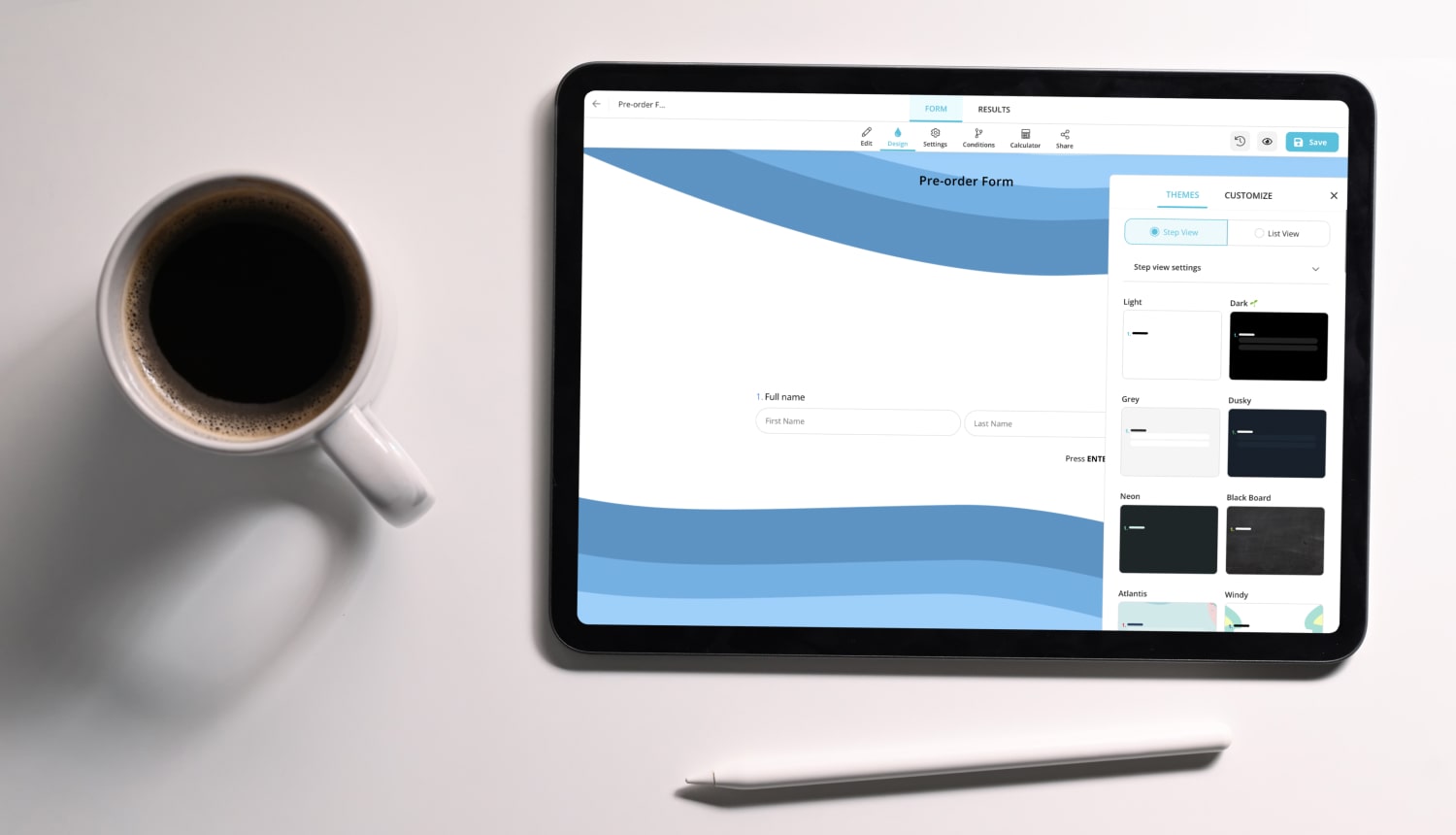 4 - Make sure you have a payment field
If you are preparing an online payment form, you need to add the payment field. Online form builder, forms.app, offers two options for collecting payments, which are also used by many countries around the world. One is Stripe, and the other is PayPal.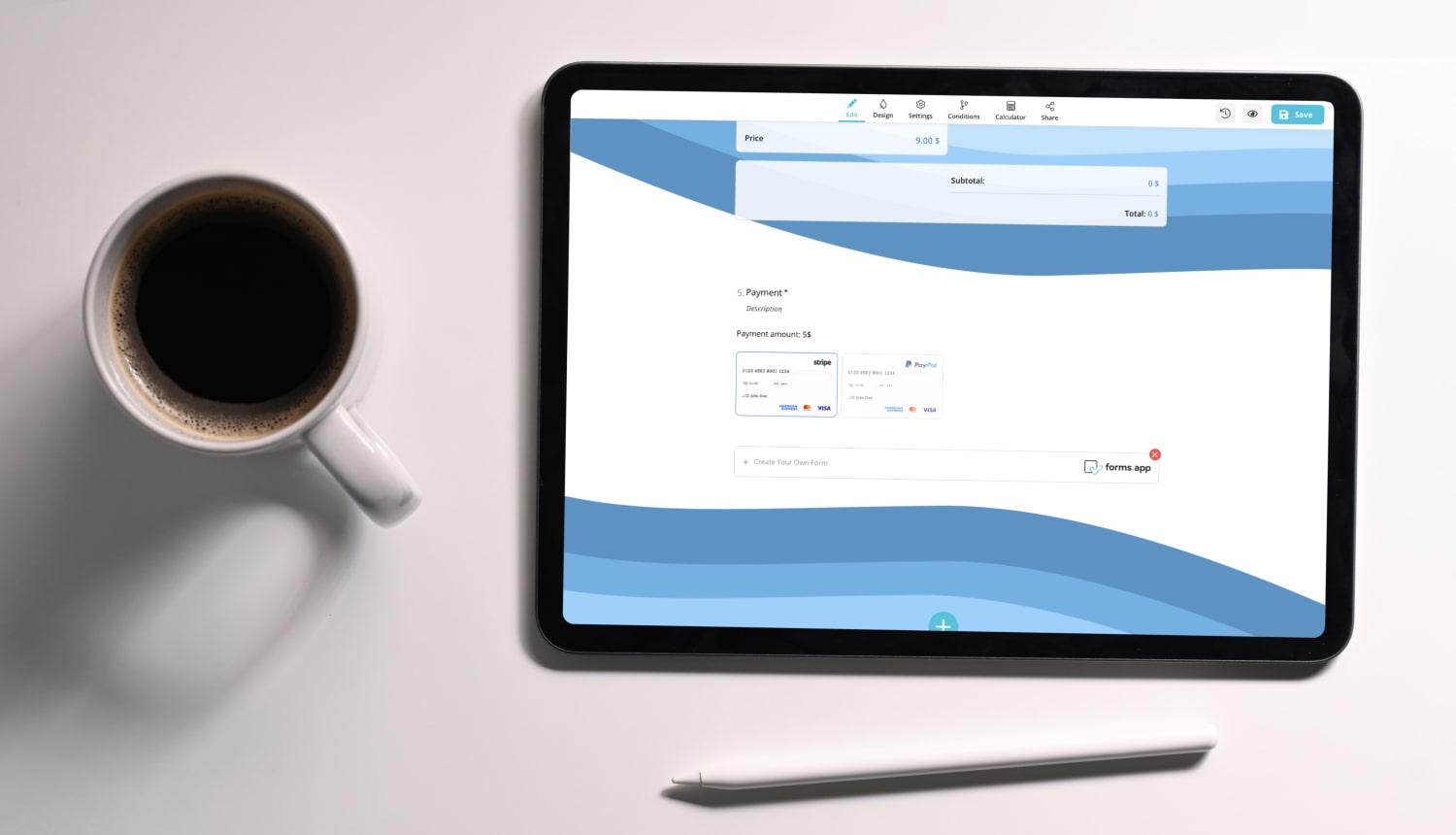 5 - Add thank you page
Making customers feel unique is an important step to further increasing your sales. You can help to increase customers' satisfaction even more by sending them a special thank you message at the end of the form. That's why don't forget to add thank you page.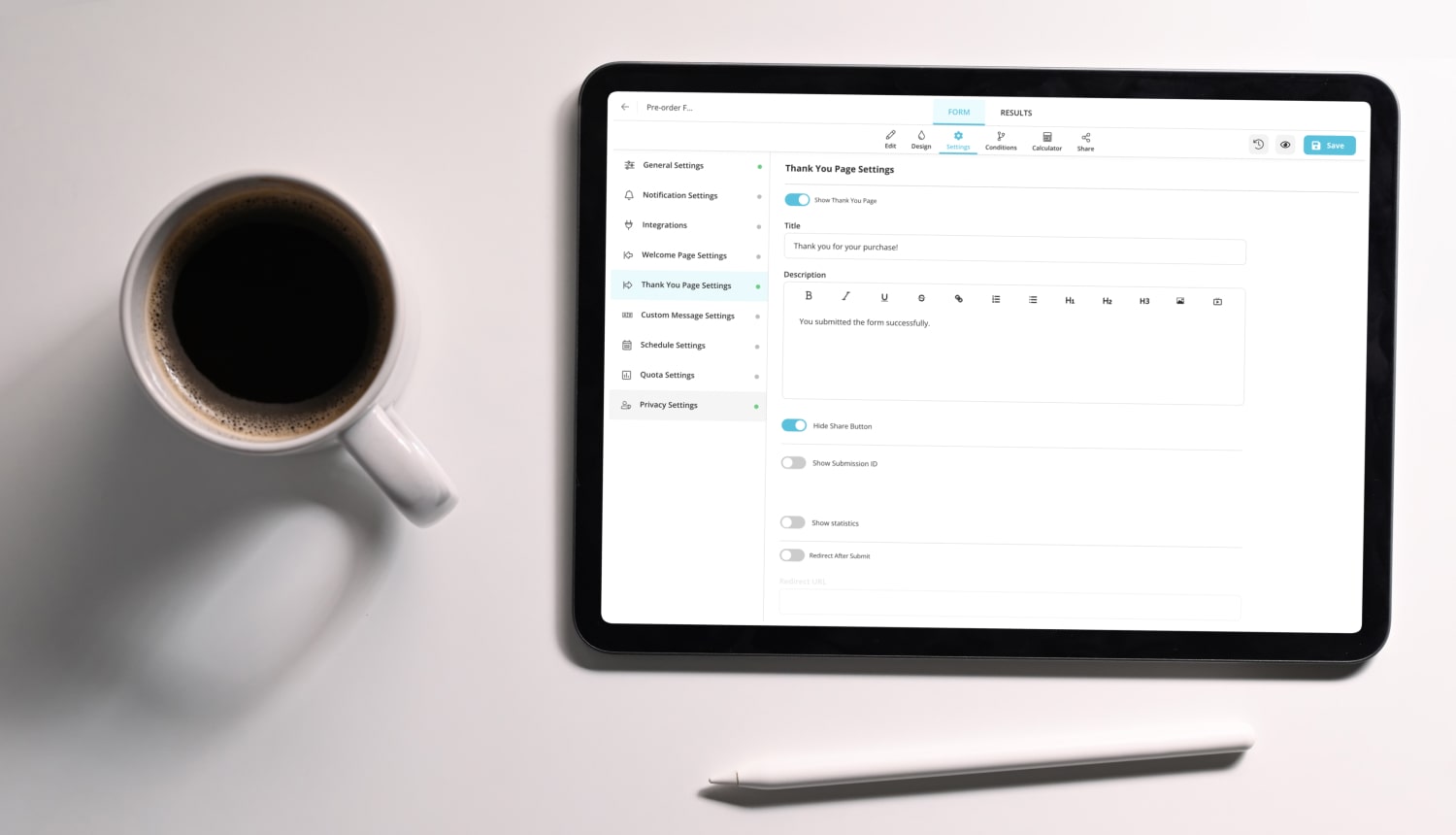 6 - Share your form or embed it
After you've finished preparing your form, the next step should be to share it. In order to announce this form to more people, you can share it on many different social media accounts. Sharing on social media will increase your recognition even more.
If you have a website where you promote your products, you can also embed your forms on a web page. This way, people who visit your website and like your products can see the payment form on your website. Thus, those who want to buy can easily reach them.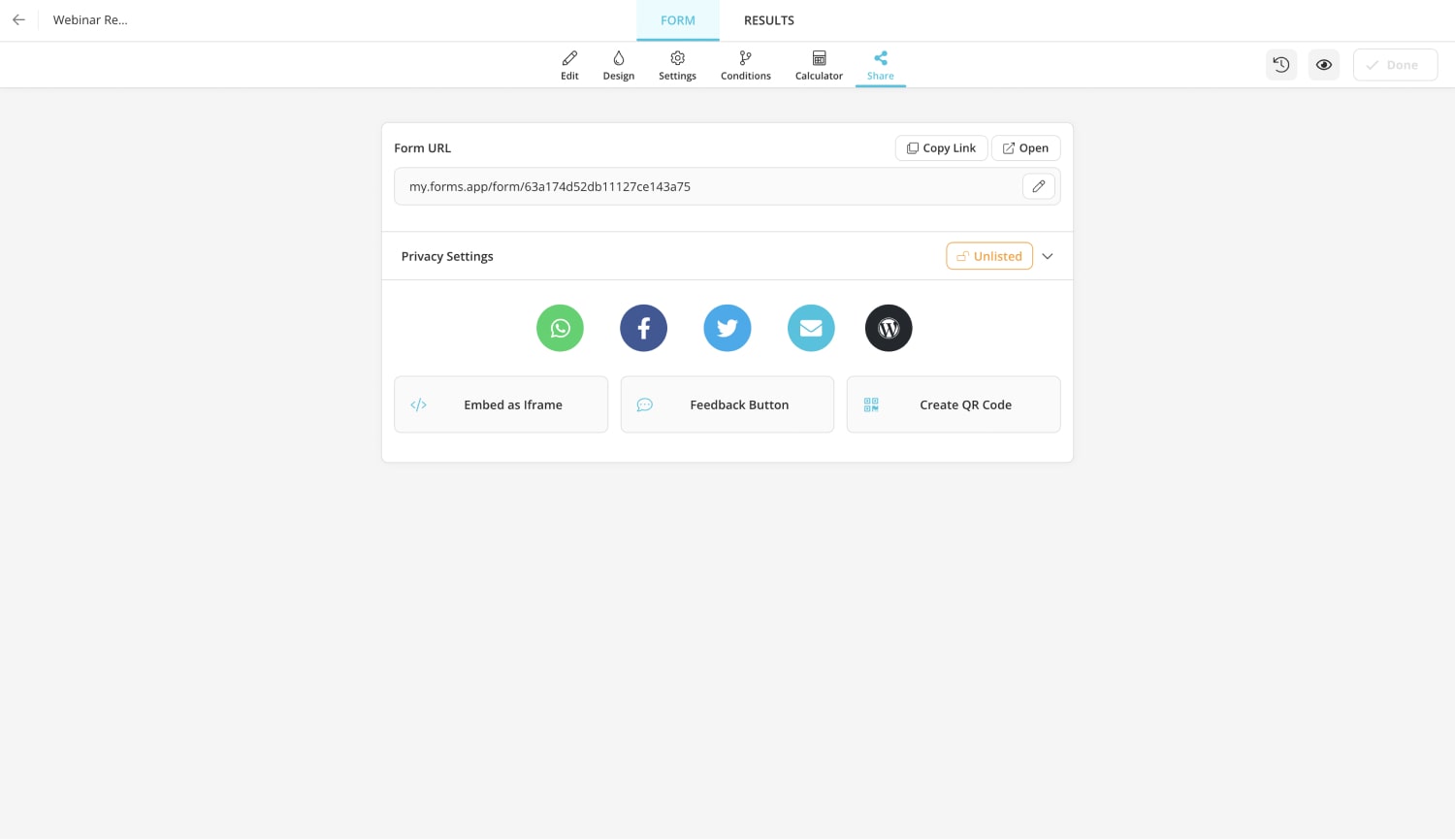 Free payment form templates to start your online business
In conclusion, Selling online means keeping up with the developing technology, and people who want to sell online need to take the necessary actions. Online order forms are one of the most feasible tools for selling online because they are easy for everyone to access.
In addition, As a result of advanced statistics, many opportunities arise for you to improve your brand and products. If you want to increase your sales and improve your business by creating online payment forms, start without wasting time by using the free ready-made templates from forms.app!