Living in the era of technology where so many fields are continuously transitioning to online platforms, everything is at the reach of your fingertips. From business to pleasure, whatever you need should be reachable, and this involves making forms. Imagine that you want to have a party or an event and you want to know about the people involved. Making long lists and collecting all the data could once cause you a headache, but not anymore.
One way to ease this process is to establish an online registration form with forms.app. If you are interested, also check out how to create email sign-up forms. Making an online registration form is an excellent way to gather information about your guests, friends, and potential customers. These forms allow people to sign up for activities and group events and acquire details.
Building a free online registration form with forms.app is easier than ever. Because you do not need to know coding or any tech knowledge, and everybody can create their forms without any help. With a number of easy steps, you can make your own custom registration form as well.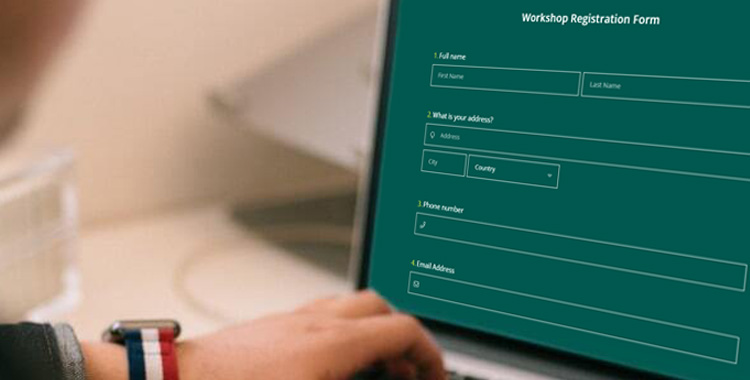 What is a registration form?
The online registration form is a way to collect personal information and get people to connect with you. You can easily create a form and learn more about people filling that form. For example, the data you can collect can be their email address, contact information, and social media.
Whether it is for your business, school, community, or book club, you can find the suitable form on forms.app. With one of the free templates of forms.app, you can create your own online registration form in a matter of minutes.
The examples for templates of registration forms are:
Why should you have your registration form online?
Sending an invitation via mail can be stressful and a pretty long process. Likewise, having your guests send their reply to your invitation via email can be challenging because you need to check your inbox and spam box frequently not to miss any. All these may sound complicated when you already have so much to decide on. But you should not feel anxious because online registration forms of forms.app are just what you need. Now, here are the reasons why you should have them.
The forms help you save time.
The forms.app sends you notifications when there are new replies. Thus you do not have to worry about checking your inbox.
With the forms.app's easy-to-use features and ready-to-use templates, you do not need to stress about reaching out to your audience.
The forms can be edited according to your preferences. You can adjust the shape, size, color, and even questions.
The forms are a great way to get accurate information in no time.
You can oversee the registration process from the comfort of your home.
The forms let you see the results and the statistics for your data.
You can collect payments thanks to payment gateways.
The forms are completely mobile-friendly.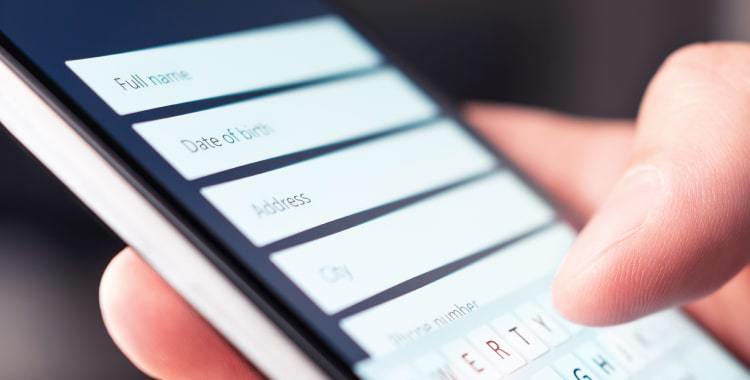 How to create an online form for free
Now you know why you should have an online form. Therefore, it is time to learn step by step how to make one with forms.app's form builder.
Log in to your forms.app account: You need to log in to your account before starting on your form. If you do not have an account, you can sign in free of charge.
Create your own registration form: Choose the template you want and click on the 'Use Template' button, or start your form from scratch.
Adjust the design: After choosing the template you want, you can customize the design and modify the questions according to your pleasure.
Save and share it: When the registration form is complete, test it to ensure everything works. Click the 'View Form' button, and you can see the final result. Afterward, you can share the form on various platforms. Additionally, you can forward the unique URL link of your form that you get from forms.app to your clients. When you gather the answers, you can click the Results button to see the answers in each form.
How to create an online registration form
forms.app presents a wide range of templates, and the online registration form is quite possibly the most famous one. Using this template, you can accept registrations for events and membership. Above all, creating one is easy as can be with forms.app. And, these are the essential tips to remember when you are creating your form:
Choose the online registration form template and modify the design to suit your organization or company the best.
Remember to add the logo of your organization or company.
Customize your questions to include important details, such as contact information.
To insert your online registration form, copy and paste your embed code into your website. Alternatively, you can share the unique URL of your form.
Keep your notifications open to get notified when you have a new submission.
What is an online event registration form?
Regardless of whether you plan a gathering, a party, or some other event, you will need an event registration form. Using an online form will help both you and your clients have a more straightforward registration process. To collect registrations of your buyers, the online event registration form template of forms.app is impeccable.
When you organize an event, accepting registrations manually can be time-consuming. And this may cause confusion in participation because the starting part takes so much time. However, having online registrations is the perfect way to smooth this process. What's more, is that forms.app is a safe and reliable means to collect payments as well. Suppose you are having a premium event, forms.app helps you collect payments online. Therefore, after constructing the perfect event registration form, all you need to do is relax, and review your results.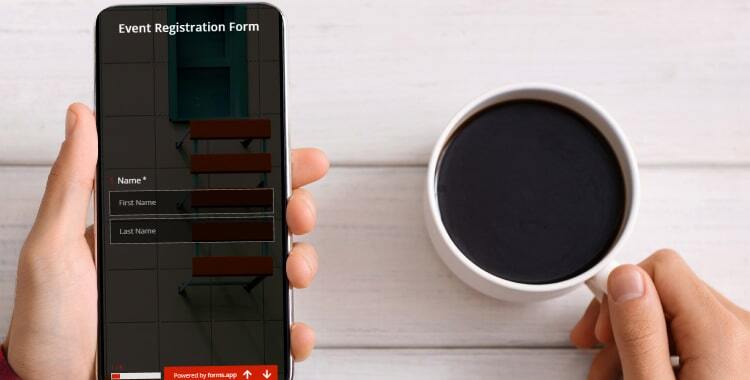 Start creating an online registration form now!
In conclusion, as we have seen, creating an online registration form is so effortless, and there are many benefits to having one. For example, the forms are easy to create, and anybody can make them; they help you save a lot of time; they speed the registration process.
You can also modify the design of your forms according to your pleasure; easily and automatically collect data; share the link of your form on various platforms. Furthermore, the forms are accessible to anyone with an internet connection and an appropriate technological device. With all these benefits, why not visit forms.app and start with your own form now!