Whether you own a catering business or want to sell hand-made products online, a free online order form would make many things more manageable. Online order forms are vital, from collecting payments to gathering customer information for different marketing processes!
Creating a simple online order form, embedding it to your website is much easier and time-saving than creating an eCommerce website. Instead of working on the website, online payment integrations, and other tiring stuff, you can create an online order form with forms.app's online order form creator and start selling online.
What is an order form?
An online order form is a simple form that lets you list your products and services to sell them online. With an order form that you create on forms.app, you can offer your customers a great online shopping experience!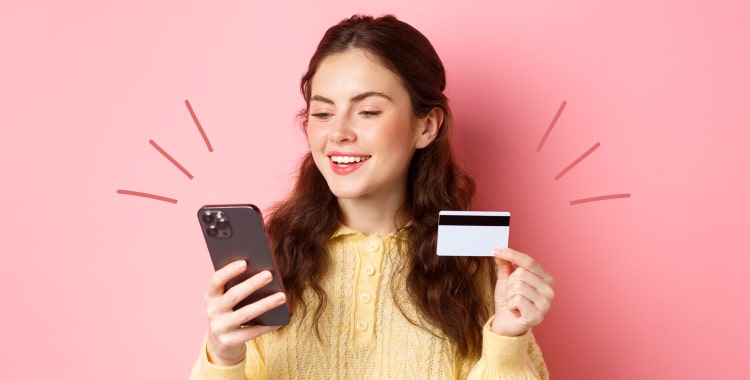 Online order form creator - forms.app
forms.app has many outstanding features that no other free online order form creator. For example, a versatile form field called "Product Basket" lets you list products, upload product images, add options and detailed pricing for each product, etc., and do much more! Besides, with the "Payment" form field, you can integrate your forms with trusted payment gateways such as Stripe and PayPal to accept payments for your sales.
What can be done with forms.app's online order form creator? Here are the answers:
List your products with many attributes easily
Define stocks for your products and don't accept orders when you are out of stock
Accept online payments for your sales
Capture lead information such as email address, phone number, etc. for future marketing purposes
Get notified by our mobile app or email every time someone places an order
Send shipping information to your customers
Download your order information in Excel and CSV formats
Integrate with third-party applications such as Google Sheets and others through Zapier
How to make order form for online shop
You can get started with one of the online order form templates -which are customizable- or you can start from scratch to create your online order form.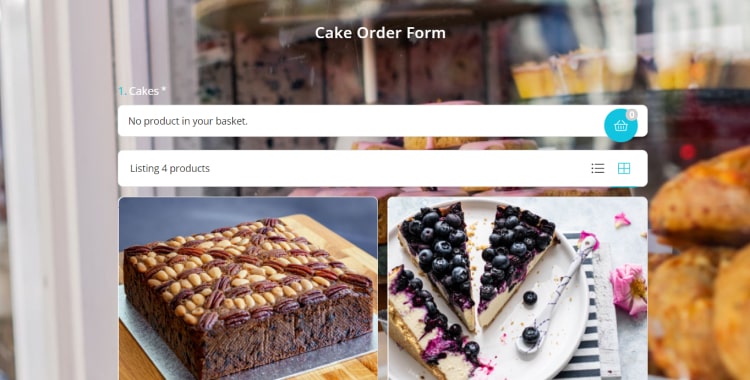 1-) Customize form fields:
Once you have started with a template or from scratch, you can add new form fields such as full name, email address, phone number, shipping address, etc., to capture customer information. The most vital field to add in an order form is "Product Basket," so don't forget to add it if you have started from scratch.
2-) Add products & upload photos:
Add as many products you like to your product basket field and upload various photos to showcase your products in a way that your customers want to buy them right away!
3-) Customize your form design:
Switch to the "Design" tab and customize your form design in accordance with your brand style. From choosing one of the many ready-made templates to customizing your form colors, fonts, border radius, there are a lot of things that you can do to create an eye-pleasing design.
4-) Adjust your general settings:
In your form settings, you can do many things like setting up email notifications, designing a welcome or thank you page, installing integrations with different apps, etc.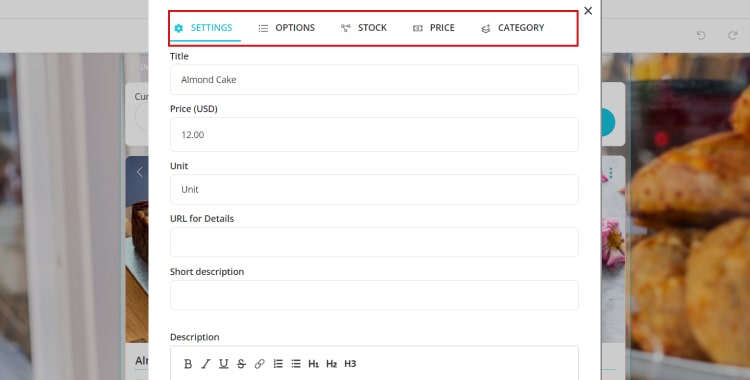 5-) Share your order form:
If you own an Instagram boutique, you may want to share your form link on your Instagram account. But, if you have a website for your brand, you can embed your order form to your website, too, and make the most out of it!
Choose your online order form template
There are many order form templates available on forms.app, from online cake order form to online catering order form template and online shirt order form. You can choose one of them and get started right away!
Product order form template
This product order form template will help you to get started with selling your products online without having to lose time with building online shopping websites.
Restaurant order form template
Are you a local restaurant and want to accept orders from your neighbors? This restaurant order form template is just for you! Without losing time, get started with it and sell your delicious meals to your local customers.
Instagram order form template
Have an Instagram store, want to sell online and accept payments for your orders? Don't lose time with any other store builder. Get started with our Instagram order form template and sell online without a website!
Do I need to pay?
You don't have to own a paid account on forms.app to create an online order form and make sales. You can collect up to 150 responses/month (in this case, 150 orders), so you don't need to pay if you are not exceeding this limit.
How many products can I add?
You can add up to 200 products to your product order form.
How do I know when someone places an order?
You can activate email notifications to yourself and your customers so that you can get notified when someone places an order and your customers receive a summary of their purchases.
Can I use forms.app to create other forms for free?
forms.app is an online form builder that lets you create many other types of online forms. For more examples, please visit our form templates.