The use of online surveys has skyrocketed in recent years. The research process has now become much more affordable and time-efficient thanks to technological advances. Data collection has become easier and more efficient thanks to this. For this reason, companies can use surveys to gain insight into a variety of aspects of their business in addition to providing quantitative and qualitative research data.
By using the online survey tool, you can create surveys automatically instead of manually. Also, you might find it handy to have a tool that allows for creativity in your survey. An example of such an app is SurveyPlanet. With this online form builder, you can create a variety of forms quickly and easily. In this article, you will examine a lot of information about the SurveyPlanet and 11 SurveyPlanet alternatives that you will use to conduct surveys.
What is SurveyPlanet?
SurveyPlanet is a simple and free survey maker that you can use to create online surveys. You may quickly create surveys and gather information from respondents using this tool. Data export is also available for the free version, and you may share your survey with just a link or code. SurveyPlanet pricing, which includes unlimited questions and answers, is as follows:
Professional plan: $20 (per month) or $180 (per year)
Enterprise plan: $350 (per year)

SurveyPlanet pricing
Now you can do price performance analysis. With the help of flexible question types and in-depth analysis tools in SurveyPlanet, you may discover a comprehensive plan for completing your feedback loop. However, a few SurveyPlanet's shortcomings necessitate the search for alternatives. So what are these cons?
Restrictions on Free Trial
Issues with Navigation
There are not enough demographic survey templates.
Challenge of Labeling Survey Responses
So let's look at the pros of SurveyPlanet:
Exporting data
Questions in various branches
Custom themes
Result filtering for surveys
Optional remarks
Anonymity
11 Best SurveyPlanet alternatives to try out in 2023
SurveyPlanet can be useful for you with unlimited surveys, question, answer, and free usage features. However, these may not meet all of your needs. If you're looking for alternatives, we've provided you with additional options by comparing the key features of the most effective SurveyPlanet alternatives. Here are 11 SurveyPlanet alternatives:
1 - forms.app
forms.app is a fast, user-friendly online survey generator for creating free online forms and online surveys. This platform has remarkable features with free survey templates and colorful designs. It has a lot of features in its free plan and is very useful. Also, anyone can easily create forms and surveys without any coding knowledge or experience. Here are the pros and cons of this platform:
Pros:
Simple and fast user interface
Lots of features in the free plan
Conditional logic
Numerous integration options
Calculator feature
Advanced customization features.
Professional templates and background images
Cons:
Limited payment options
The free plan has a limited number of responses.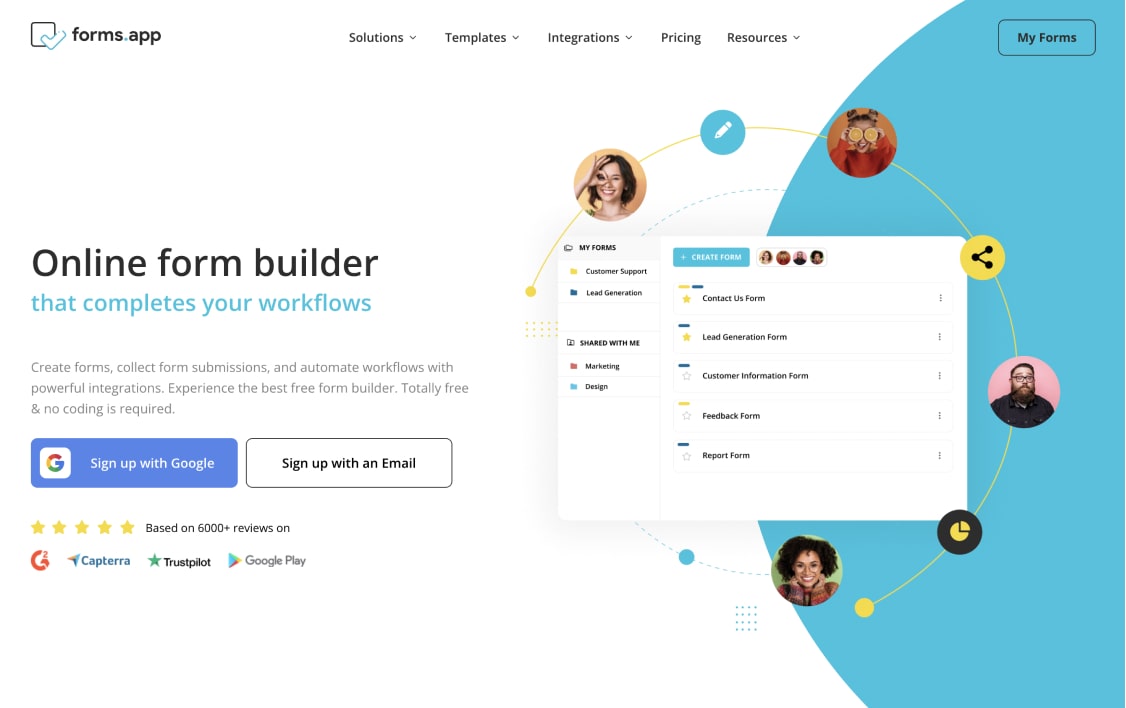 #1 SurveyPlanet alternative - forms.app
* * *
2 - Zoho Forms
Using Zoho Forms, an online form builder with various features, you can develop, collect and share forms from many platforms, mobile applications, and systems. These forms are accessible and shareable on mobile devices. Team members can also attach public links to their forms and send them to collaborators via email. In addition, you can keep your data safe and organized. The best feature of Zoho Forms is that it stores and protects information on local systems for a longer period of time. Here are the pros and cons of this platform:
Pros:
Drag & Drop Elements
Customization options
Flexibility
Adaptable to mobile devices
Digital signature
Automatic verification system
Cons:
Separate payment for each Zoho tool
Integration issues
free version limitations
Form template option shortcomings
Conditional logic constraint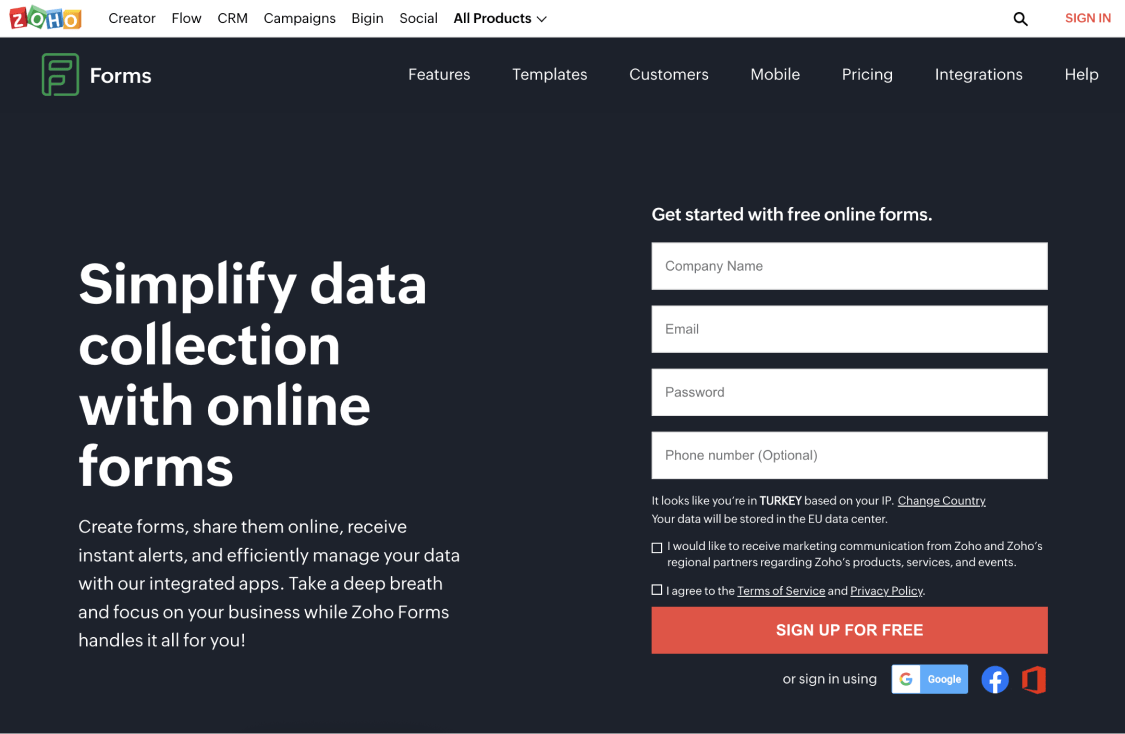 #2 SurveyPlanet alternative - Zoho Forms
* * *
3 - ProProfs Survey Maker
ProProfs Survey Maker is one of the best alternatives to SurveyPlanet. With its selection of more than 100,000 personalized survey templates, anyone with no prior coding experience may quickly and easily construct a survey. You may completely customize the survey for your intended audience by including your logos, scores, polls, and more. Here are the pros and cons of this platform:
Pros:
Twenty different types of questions
Sophisticated survey reporting system with thorough survey statistics
It covers almost all survey templates
Free plan
Dependable customization options, including the ability to add logos, page breaks, photos, colors, and fonts
Cons:
Lack of "display logic" option
No offline data collecting option is available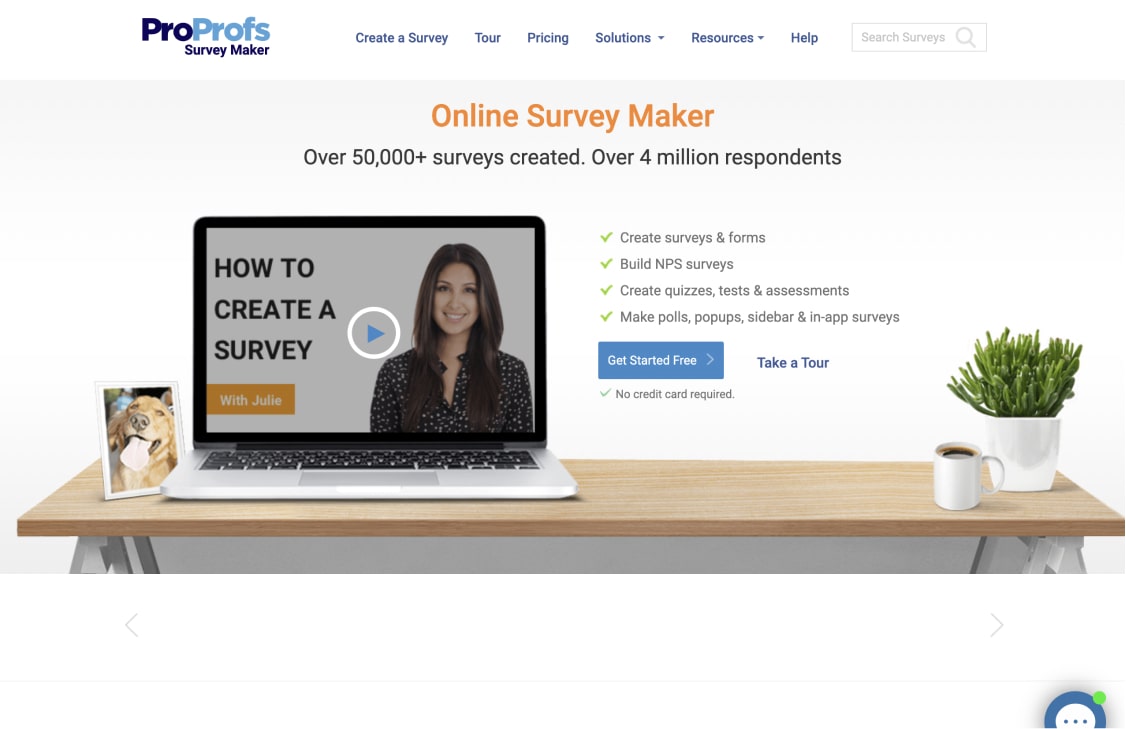 #3 SurveyPlanet alternative - ProProfs Survey Maker
* * *
4 - Qualaroo
Another trustworthy option for SurveyPlanet is Qualaroo, a consumer feedback-gathering program. The results show it to be much more successful than typical surveys. It is simple to embed on your website, allowing you to instantly get the correct data from the appropriate website users. Here are the pros and cons of this platform:
Pros:
More than ten integration possibilities
Advanced customer targeting
Plans that are affordable
Guaranteed money-back for 15 days
Analyze human emotions using AI technology
Cons:
NPS survey labeling options are unclear
Limited color options
Popups don't offer many customizing choices.
A limited number of theme possibilities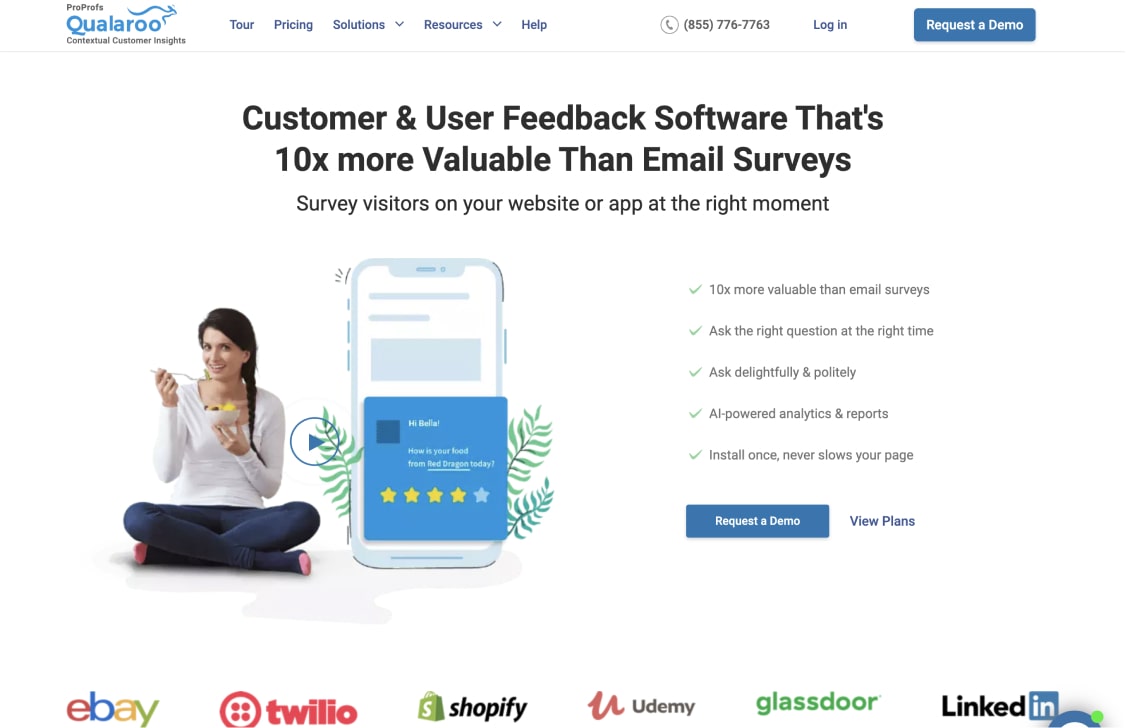 #4 SurveyPlanet alternative - Qualaroo
* * *
5 - SurveyMonkey
Another user-friendly survey creation tool with many templates and reporting features is SurveyMonkey. SurveyMonkey features a user interface that is straightforward, making it simple to customize any complicated branching or conditional logical question types. A platform where you can access question banks with hundreds of questions to start your survey in seconds. Here are the pros and cons of this platform:
Pros:
Possibility of editing a survey
Simple and intuitive UI
Affordable plans
Personalized URL and QR code for survey sharing
Filling out surveys offline
Cons:
10 questions maximum in the free version
Fewer integration choices
Less customizable choices than other survey software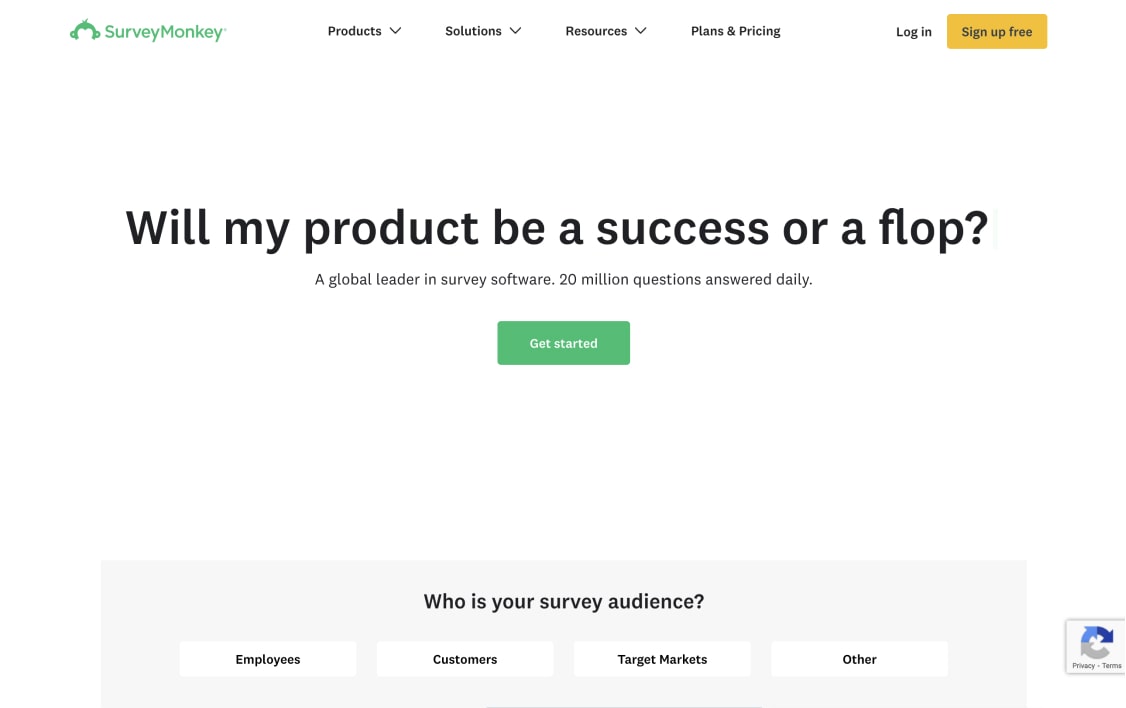 #5 SurveyPlanet alternative - SurveyMonkey
* * *
6 - SurveySparrow
Using various devices, you may utilize the SurveySparrow app to gather real-time user data. Using the survey templates provided by this application, you can build surveys quickly. In addition, easy integration with Microsoft Power BI can transform all of your survey data into useful insights. Multi-device compatibility makes it simple to manage your work and improve your user experience. Here are the pros and cons of this platform:
Pros:
Capturing data in real-time
Designing an interactive survey application
Sharing surveys easily
Effective analytics and reporting
Quick and versatile survey app
Cons:
Fewer opportunities for customization
Fewer email marketing choices
In the free version, there is a 10-question cap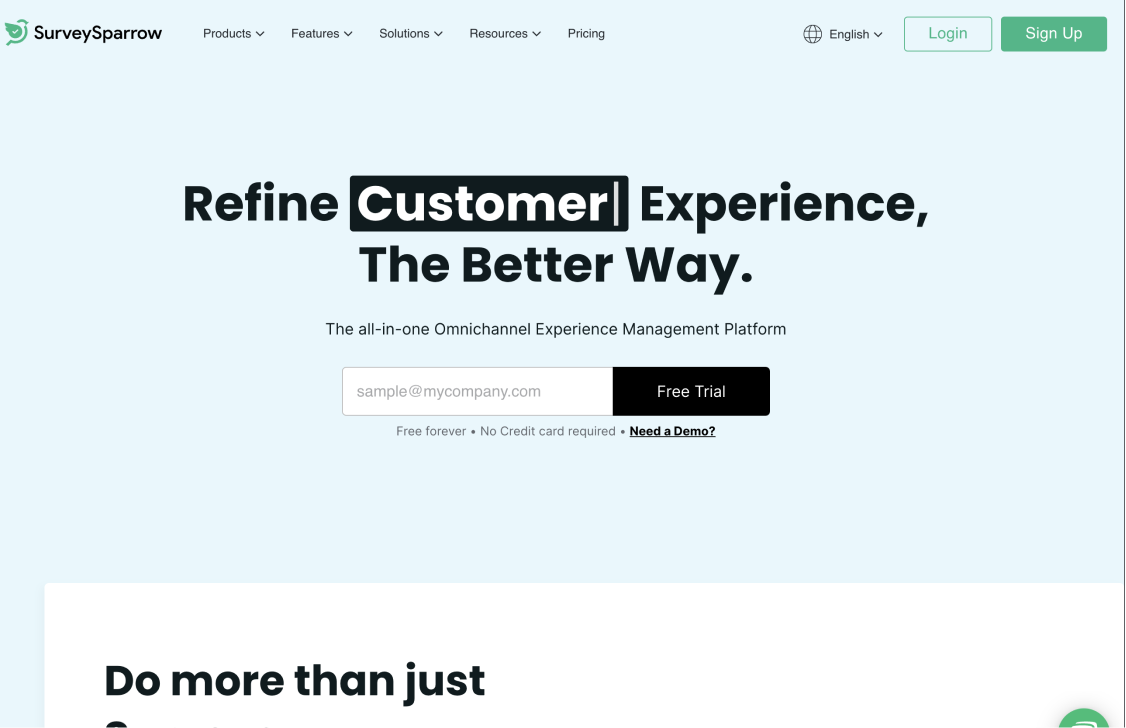 #6 SurveyPlanet alternative - SurveySparrow
* * *
7 - Snap Surveys
Another SurveyPlanet alternative is Snap Surveys, which offers all-in-one survey design, feedback gathering, and response analysis tools. With Snap Surveys, you can easily conduct surveys both online (on smartphones, via apps, and through websites) and offline. You can use visual and interactive questions to create a personalized experience for survey respondents on this platform. Here are the pros and cons of this platform:
Pros:
Innovative, interactive, and visual questions
Opportunity to scan paper questionnaires
Possibility to collect data through surveys using both online and offline methods
Multiple language support
Simple database customization while managing research projects
Cons:
Expensive prices
Heavy use of the internet
No free trial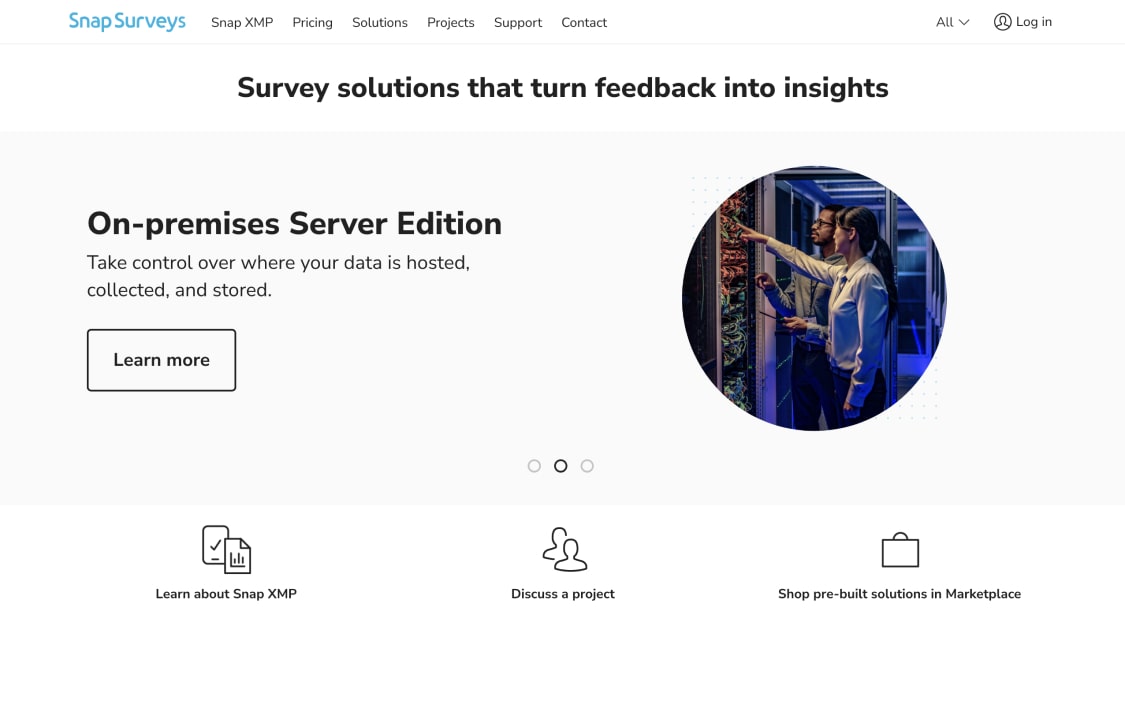 #7 SurveyPlanet alternative - Snap Surveys
* * *
8 - Survicate
Product development or marketing teams can easily use Survicate, a comprehensive feedback collection platform. You may quickly and easily build a net promoter score (NPS) survey, website survey, InApp survey, and much more using our SoGoSurvey substitute. You can integrate your survey with third-party apps like Hubspot, Zapier, Google Analytics, and more. Here are the pros and cons of this platform:
Pros:
Extremely adaptable to a variety of third-party tools
The survey results are simple to export.
Custom integrations
User-friendly and intuitive interface
Cons:
Limited alternatives for branding
There is a website lag when modifying and launching a survey.
Lag in backend performance

#8 SurveyPlanet alternative - Survicate
* * *
9 - Typeform
Another tool for developing creative and interactive surveys that can be used in place of SurveyPlanet is Typeform. You can get a free plan for both personal and professional usage by just signing up with your email address. It has a video library to access custom built-in templates. To learn more about Typeform, read our article on Typeform alternatives. Here are the pros and cons of this platform:
Pros:
Easy-to-use interface
Integrating the cloud without hassle
Simple to use conditional logic
Cons:
Difficulties with customization and formatting
Live chat and polling features are absent.
The long survey data export process is difficult.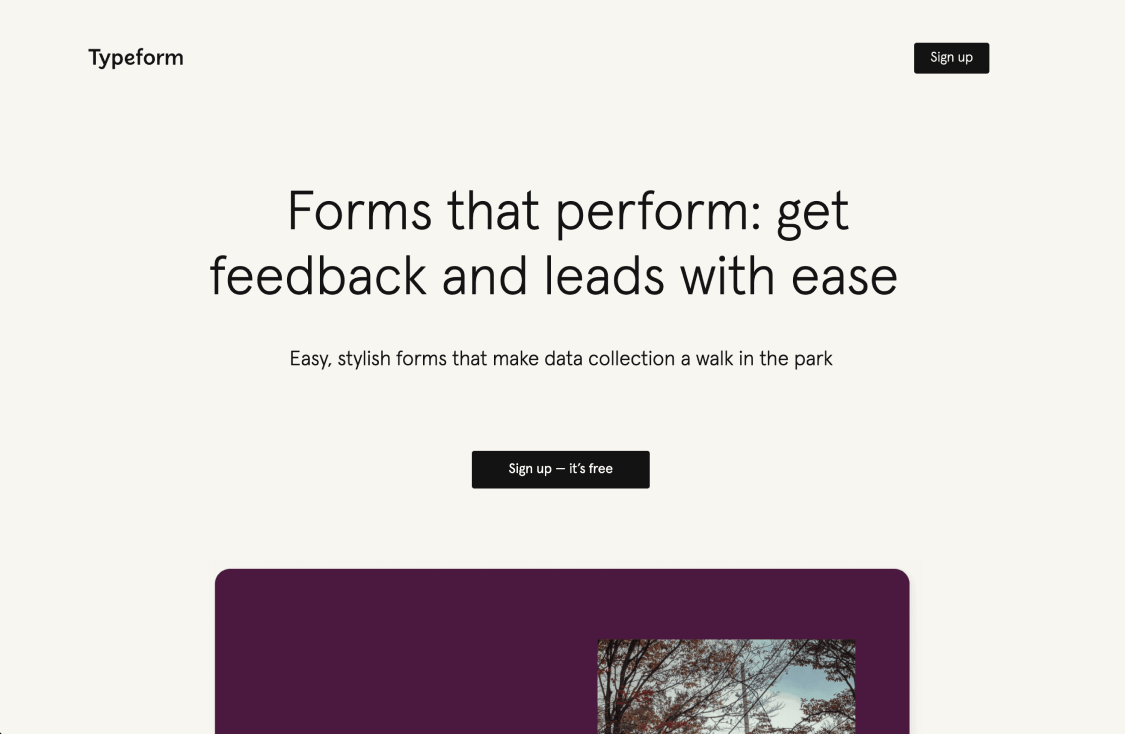 #9 SurveyPlanet alternative - Typeform
* * *
10 - Jotform
Jotform, a user-friendly, intuitive online form builder, ranks last in the list of best SurveyPlanet alternatives. You may combine this tool with widely used programs like Zoom, Google Sheets, DropBox, and more. Even when collecting data offline, Jotform mobile forms help you reach your target audience. To learn more about Jotform, read our article on Jotform alternatives. Here are the pros and cons of this platform:
Pros:
Information gathering is simple by using conditional form fields.
Simple and intuitive UI
Attractive options for payments and integration
Cons:
Multiple client accounts might be difficult to manage.
High prices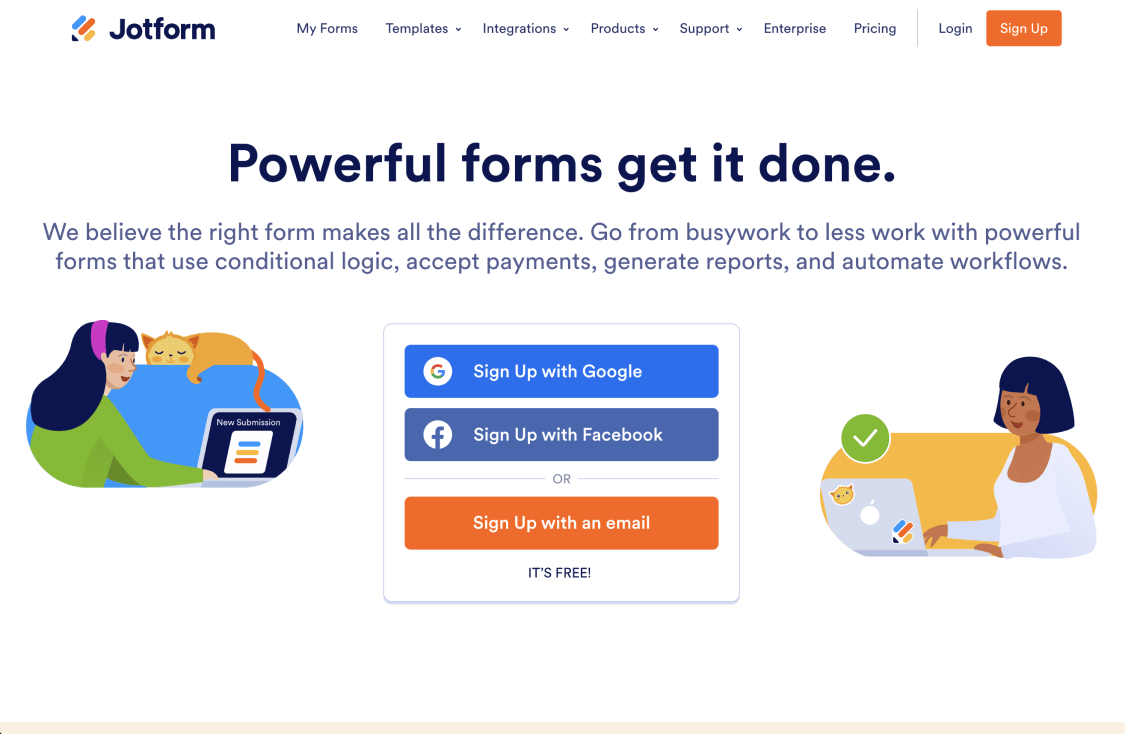 #10 SurveyPlanet alternative - Jotform
* * *
11 - Podium
Podium is a great survey tool for businesses and individuals as it has many features and options and is easy to use. Podium is a messaging tool that uses chat, SMS, and more to gather actionable feedback from your audience. This platform is an online reputation management software that helps businesses grow through increased online reviews and improved customer engagement. Here are the pros and cons of this platform:
Pros:
Customers can easily do Google reviews.
It has a user-friendly interface.
Includes team chat tool for individual and group chats.
Cons:
Expensive compared to other competitors
The customer survey feature is more limited than some alternatives.
Fewer integration options

#11 SurveyPlanet alternative - Podium
Our verdict
Surveys are an important way for businesses to get feedback from their customers. They can be used to measure customer satisfaction and improve the quality of the customer experience. There are many different survey platforms available, each with its own pros and cons. It's important to choose the right one for your business. forms.app is a platform where you can easily do all of these things. Using forms.app's various templates, you can create a lot of surveys for free. You can see the difference by making a survey with forms.app.