One of the most important ways to make money today is to use the benefits of the digital world at the maximum level. Collecting data is also one of the requirements of this digital world. To be successful, you need to have information and know how to use this information correctly. You may have different reasons for collecting data, but companies mainly use the data to identify potential customers and see customer feedback and satisfaction.
There are various data collection methods in accordance with your purpose and possibilities. The purpose and benefits of using each method vary. Some are more useful for learning the customer base, while others can be used for market research of the product or service you sell. In this blog post, we will discuss the purposes and uses of 11 data collection methods.
What is market research?
Market research involves deciding whether your new product or service is viable by contacting buyer personas directly. There are different ways to do market research, including market research surveys, product research surveys, and customer research surveys. When you prepare the survey questions to get information about the sector and the customer, you can get more precise results for your market research.
11 effective data collection methods for market research
Thanks to 11 different data collection methods, you can effectively research both your existing products and the products you are preparing to sell. After determining the target audiences, it is easier to prepare market research questionnaires. You can learn the purposes and usage areas of data collection methods and see customer feedback by reading the following in detail.
1 - Surveys
Surveys are one of the most preferred and effective methods of market research. The first reason why it is the most effective is that everyone can access it because there are online market surveys. In addition to paper surveys, you can reach more people via email, social media, and your website, thanks to online surveys. There are many different types of surveys, and you can collect data on various subjects. A few survey types are as follows:
Customer satisfaction surveys: You can understand whether your customers are satisfied with your product or service after purchasing them and whether they have positive or negative opinions.
Market research surveys: Market research surveys are used to understand all the characteristics of potential customers by asking demographic questions before product marketing. You can quickly create a survey with the marketing questionnaire templates in forms.app.
Product research surveys: It is used to understand whether the product you are preparing for marketing has the potential to meet people's problems or expectations.
Customer satisfaction and market research are the most effective survey types. They are necessary to get people's needs, expectations, and positive and negative opinions before marketing a product or service. Also, with the questions for Saas surveys, you can get suggestions and thoughts not only for products but also for applications. You can find online market research survey templates and customer satisfaction survey templates in forms.app.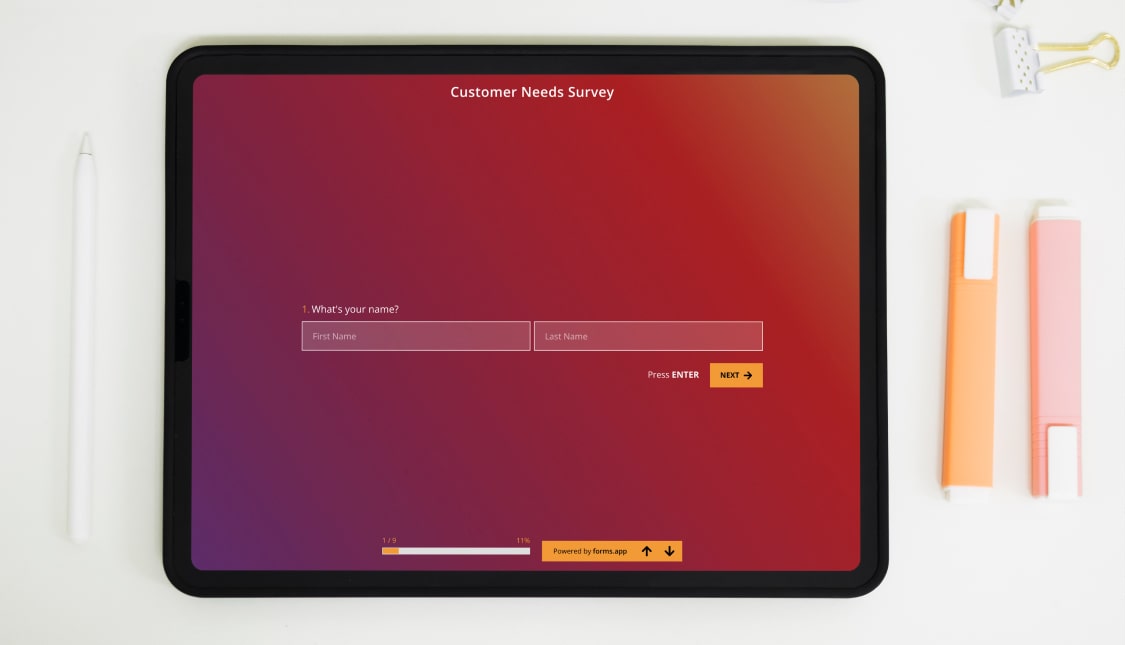 A customer needs survey example
* * *
2 - Focus groups
Focus groups are also one of the data collection methods. In these groups, you gather more than one person in a room and ask them questions about a product or service. Everyone will have various opinions, as there will be people with different demographics. Thanks to the differences of opinion and brainstorming, you can get a lot of useful data. In addition, you can get better results for a certain strategy by asking them market research questions like in surveys.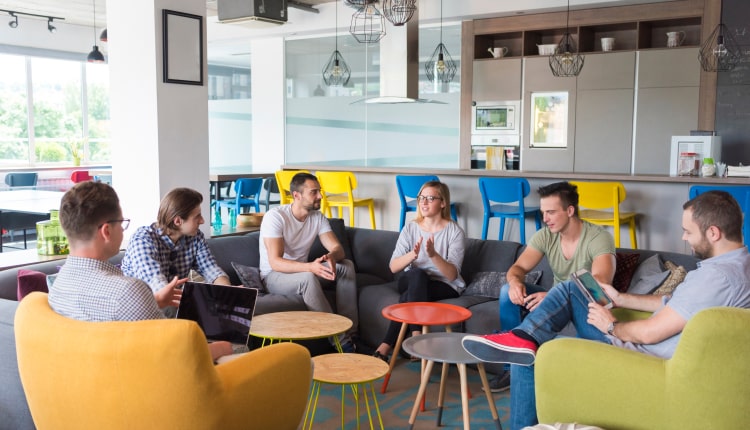 Focus groups
* * *
3 - Observation
Observation is a data collection method where you try to learn the ideas of the participants by giving them a certain period of time. You prepare a lot of questions for the participants about your product or in the market area. Next, you should observe how the participant reacts. Both verbal and non-verbal reactions are very important because they take place in a natural setting. The observer should not interfere with anything other than conveying the questions.
4 - Form
Forms are one of the data collection information that has the same purpose as surveys. In addition to paper forms, there are online forms accessible to everyone. Especially thanks to online forms, you will speed up your research or data collection process. You can send online forms to everyone on your social media, website, or via e-mail. You will get much better results because you collect data from many people. With forms.app's many form templates; you can quickly create your own forms.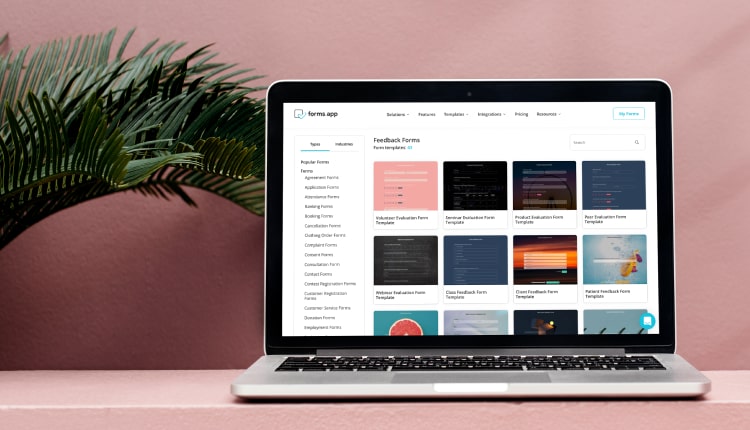 Online feedback form templates
* * *
5 - Lead quizzes
Lead quizzes are one of the important ways to collect data and gain potential customers. You can easily learn the tendency and ideas to buy your product or service through lead quizzes. You can easily prepare lead quizzes with forms.app, one of the online form builders. Online lead quizzes play a very important role in converting your potential customers into paying customers. Moreover, you can create your lead quizzes from interactive questions or personality quizzes to attract more target audiences.

A lead quiz example
* * *
6 - Secondary sources (Business reports, etc.)
Secondary sources are also one of the data collection methods that are generally used during market research. Instead of getting the information firsthand, you may prefer to benefit from the up-to-date data collected previously. To use this method, all you have to do is scan specific resources. Some of these resources are as follows:
Government reports: With government reports, you can see people's income scale and spending habits. Thus, you can benefit from this information in accordance with your own business area.
NGO resources: Non-government organizations also conduct continuous research on different subjects, such as government reports. As a result of these researches, you can access people's demographic information.
Business reports: You can also use the reports of companies that conduct research in different fields. You can easily access various data about both the market and the customers.
7 - Online tracking
Online tracking is one of the data collection methods that clearly shows your customers' purchasing tendencies and interests. You can quickly track which product they look at the most, at what times they visit, and which product they like the most, thanks to the analysis. In light of this information, you can make various changes to the design of your website. You can also bring your products to the fore to increase the visitors' purchasing motivation.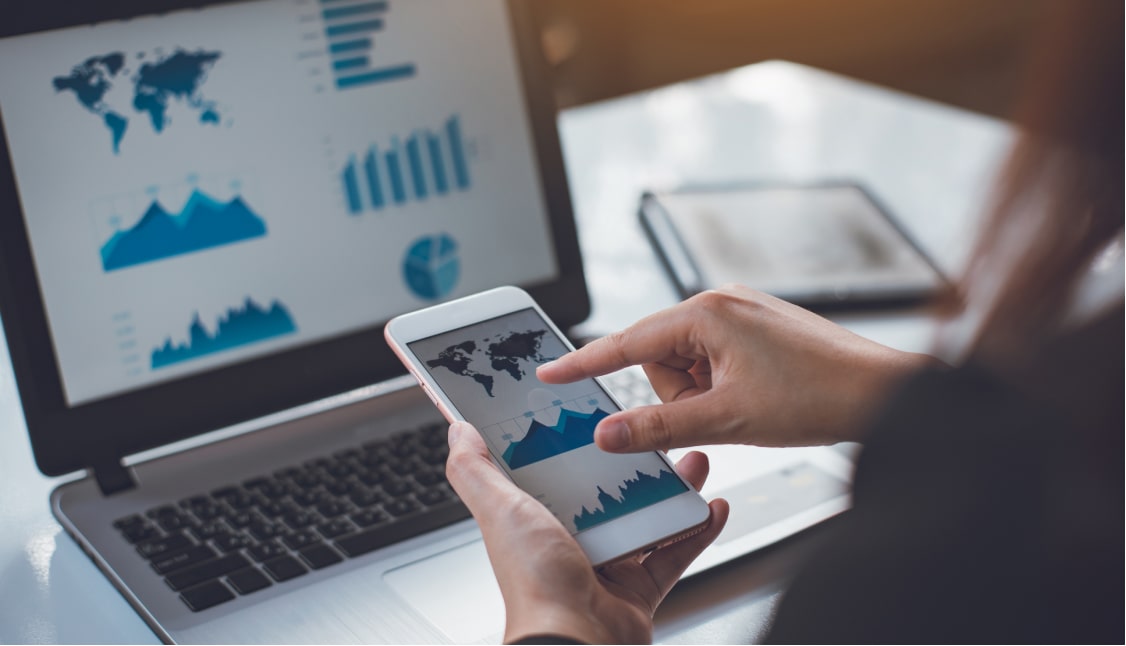 Tracking customer metrics online
* * *
8 - Transactional tracking
Transactional tracking is a very similar method to online tracking. You can usually access transactional tracking results from e-commerce sites. You can easily follow the e-commerce sites that show how much of your product is sold or how much interest is in which product. With these results, you can make changes to your products. Additionally, customer survey statistics can be a handy tool here.
Social media monitoring is a very useful data collection method if you have many followers on your social media accounts. Many social media platforms have their own analytics, and you can use them to find out which of your followers like the most. You can also see what your followers are clicking on, so you can easily find out what they like and what they are interested in.
10 - Questionnaire
Questionnaires are another popular data collection method. It is one of the easiest ways to get ideas, suggestions, and opinions on a subject you have determined. For example, you have an application, and with questionnaires, you can get opinions supporting your development, from how the application works to its interface.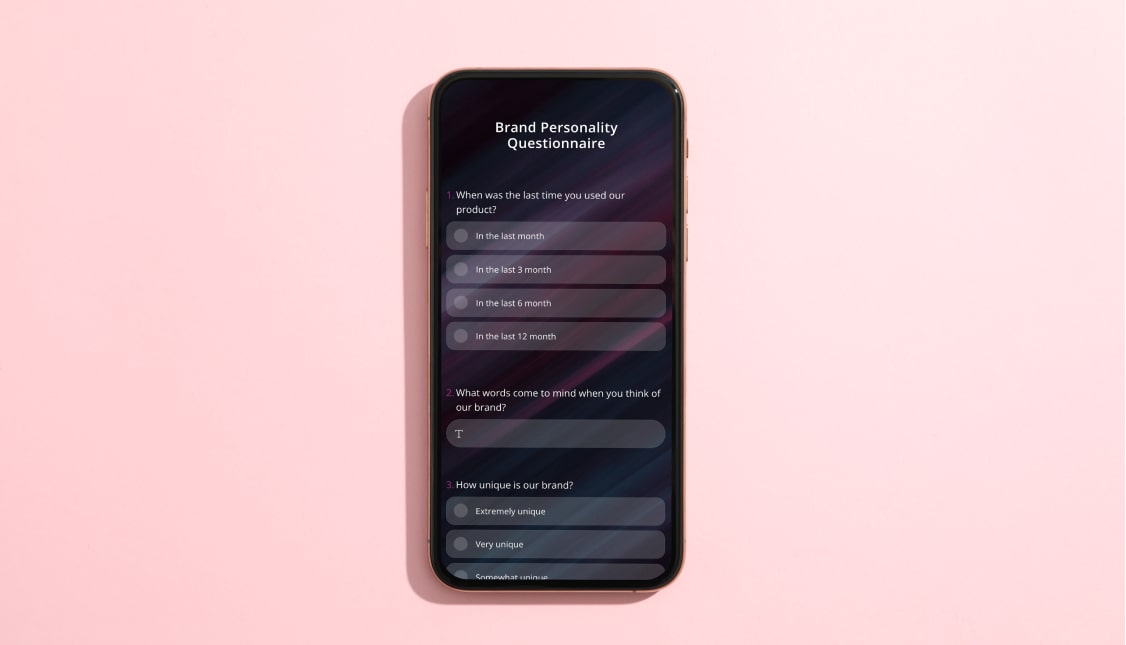 Using online questionnaires to collect data
* * *
11 - Interviews
Interviews are one of the last data collection methods. Interviews are helpful in getting opinions about marketing or purchasing trends as a result of face-to-face interviews with target audiences. Moreover, you can get feedback from people about the products of other competitors and develop your own products as a result of these opinions.
Combining different data collection methods
You may not be able to decide which of these 11 data collection methods to use. All of them have various advantages and disadvantages. For this reason, using several different methods at the same time will bring you more precise results.
Although interviews and focus groups are effective methods, it can take a long time to bring many people together. Since online surveys, forms and quizzes can reach more people, it is much more reasonable to use these methods. In addition, you can do market research quickly with the many free market survey templates in forms.app.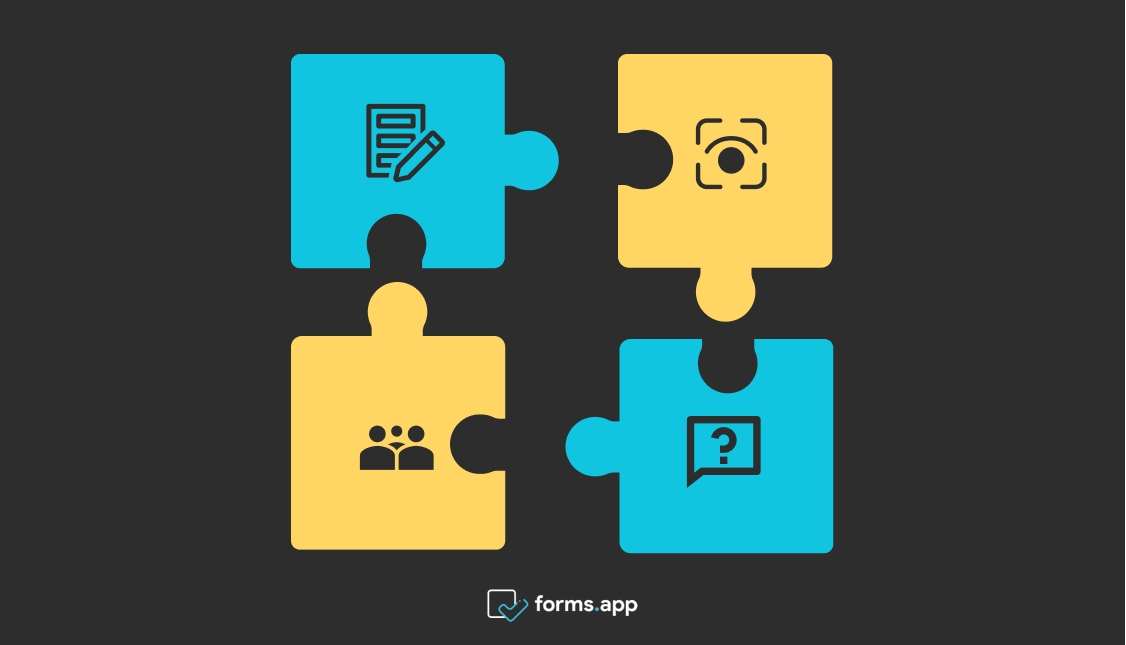 Conclusion
Collecting and gathering data on customer experience is very significant, especially for people interested in e-commerce. To sell your product, firstly, you should know your potential customers' motivation and interests. To obtain this information, you have learned in this article what the critical 11 data collection methods are and what they do.
Online tracking, secondary sources, and surveys are crucial methods. Furthermore, You will also have ideas on how to create surveys thanks to the market research survey examples on forms.app. If you also need to collect data, you can quickly start collecting data using forms.app's ready-made forms on various topics!