Instagram is very popular among social media platforms. It is an application that allows you to interact with thousands of people a day. Individuals, Influencers, and businesses use Instagram to gather ideas and feedback. They can get feedback from the viewers by creating surveys and quizzes on Instagram.
Instagram users can create tests their followers can answer on any topic they want. This article will explain how to create and share a quiz for Instagram.
Why post a quiz on Instagram?
The Instagram Survey Feature allows brands to communicate with their customers more efficiently. Many businesses that want to know about broadcast information use the survey feature to learn about the database. Here is the answer to the question of why post a quiz on Instagram
Using for competition
Competition quizzes are Instagram surveys that are usually created with different concepts. If you sell on Instagram, you can make a yes or no poll about the most liked product and see the most liked one. Quizzes allow users' ideas to be accessed more readily and rapidly.
Using for Opinion and Suggestion
The opinions and suggestions of their followers are significant for users. Users can use quizzes and questions on Instagram to learn the opinions and suggestions of their followers on Instagram and thus get faster responses.
Instagram Poll Contests
Usually, users organize different survey competitions to entertain their followers on specific topics and reward a few people who give correct answers. You can also organize an Instagram survey contest with surveys for your brand information from your Instagram account and make your Instagram stories fun.
Become More Visible
You can reach many people in your target audience and increase the visibility of your Instagram profile thanks to the survey,
How to make an Instagram quiz
Thanks to the survey, Quiz, and Questions, you can reach many people in the target audience. As a result of creating a quiz, you can also access various statistics about the survey you shared. These statistics show which answer received the most votes and who viewed the story, who voted, the total number of votes cast, and the distribution of these votes according to the answers. This article will share two ways to create quizzes. Firstly you can create a quiz on Instagram quiz maker. Moreover, you can create a quiz on forms.app gives huge free quiz template options.
Here's how to make a quiz on Instagram
1 - Choose the quiz topic
2 - Determine the story you will share and create a story
3 - Add the "Quiz" Sticker
4 - Edit Your Quiz
5 - Share Your Quiz with the users
Let's look at the details:
1 - Choose the quiz topic: First, determine the questions you will share with your followers. Choosing questions that will attract your followers' attention and amuse them while picking questions will increase participation in the survey and enable you to reach larger audiences. This is a great way to expand your base audience and get more followers on Instagram.
2 - Determine the story you will share and create a story: If you don't have one, create an Instagram account; if you have one, log in to your Instagram account. To share a story, swipe right or tap the camera icon at the top left of the screen.

* * *
3 - Add the "Quiz" Sticker: Tap the sticker button in the top-right. In the sticker menu, you find the one that says "Quiz" and tap it.

* * *
4 - Edit Your Quiz: There may be four options for answering the questions. Tap the corresponding letter to choose the correct answer. The correct answer should turn green when you do this. To change the sticker's color, you can tap on the color wheel on the sticker and choose the color that suits you.

* * *
5 - Share Your Quiz with the users: Once you've completed the quiz, click the Tap "Your Story" button to share it on your story. You can share your Instagram quiz link with your followers. Tap "Your Story" and swipe up to see your test results. You will be able to see who viewed the most popular replies and who replied.

Advanced way of creating a quiz for Instagram: forms.app
1 - Open the forms.app and create an account or log in
You can create a free quiz on forms.app. First, you need to create an account or login forms.app.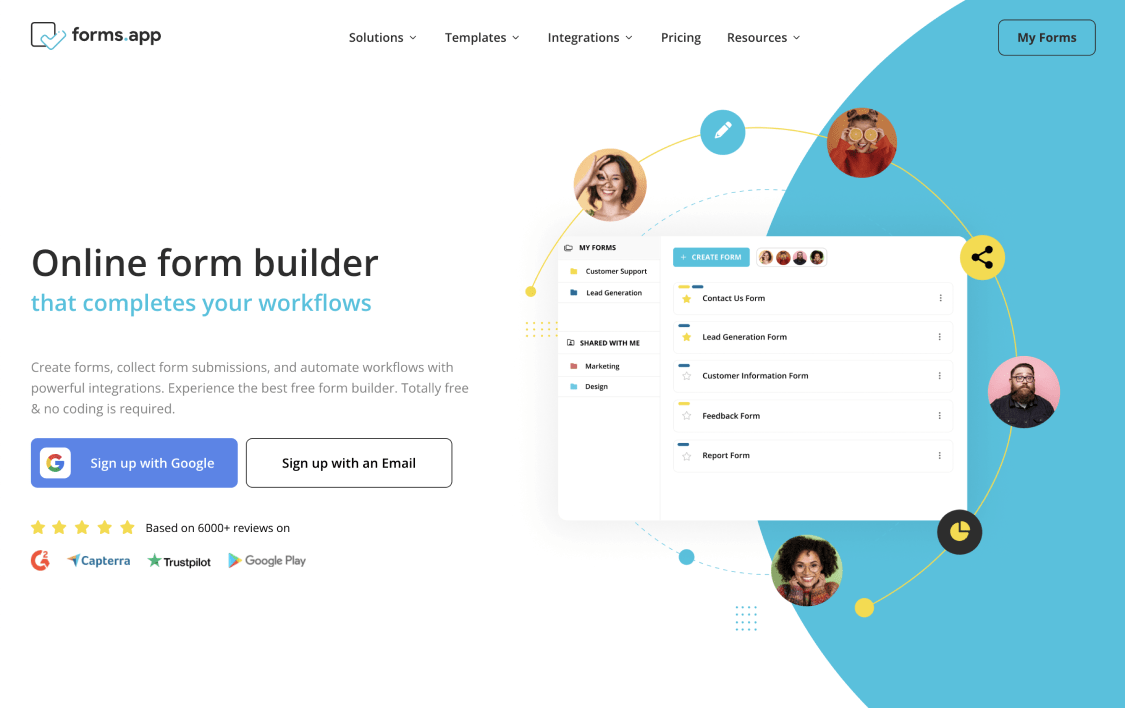 * * *
2 - Choose a template or begin from scratch
You can choose one of the ready-to-use and completely free quiz templates on forms.app or prepare a quiz on blank paper. You can add, remove or change questions as you like.

* * *
3 - Choose a theme or customize your form manually.
You can also change the theme selection, an essential point for quizzes, from the many different themes that form.app offers you.

4 - Complete and save the settings and share it with your audience
Complete all settings. Now your quiz is ready! You can save it and share it with the people you want.

3 Best ways to share a quiz on Instagram
After creating the quiz, all that remains is to share the quiz created with followers. It's good to bear in mind that the best time to post on Instagram is between 12 PM to 3 PM EST on Tuesday. Here are the three best ways to share a quiz on Instagram to reach more people.
1 - Add the quiz to the Instagram story: As mentioned before, adding the quiz to the story is the most effective way to share the quiz.

* * *
2 - Add a link quiz for Instagram bio: Another way to make quizzes reach more people is to add the quiz link to the Instagram bio.

* * *
3 - Share the quiz link via message or email: You can share the prepared quiz link via message or email to increase the quiz's engagement.

Free quiz templates to get started
In conclusion, the Instagram poll feature can be used by individuals and companies in story sharing and with questions for getting information and voting on any subject.
It is a feature that allows you to increase the benefit of the Instagram poll feature and shows that you care about the structure of your target audience. If you want to take advantage of the Instagram quiz feature, you can use the templates below.