Capterra is a free online service that helps organizations find the right software by collecting and analyzing reviews. As a result of recent assessments, Capterra has recognized forms.app as an "Emerging Favorite" in their Capterra Shortlists for Survey Software. This well-deserved recognition will certainly fuel future developments and help forms.app build stronger bridges with its users.
Capterra shortlist
Capterra Shortlist is an independent assessment that evaluates user reviews and online search activity to generate a list of market leaders in the software space that offer the most popular solutions. The research methodology is available here.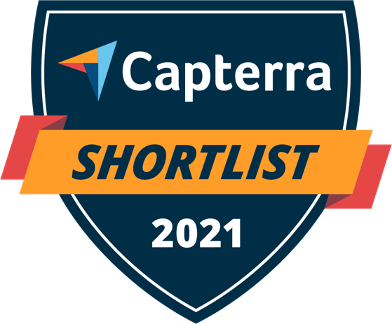 forms.app Capterra Shortlist Badge
In addition, forms.app is proud to be recognized in Capterra's new article as one of the Best Free Survey Software. It is certain that forms.app will work hard to expand its capabilities and maintain its best features. Check out forms.app's sparkling performance: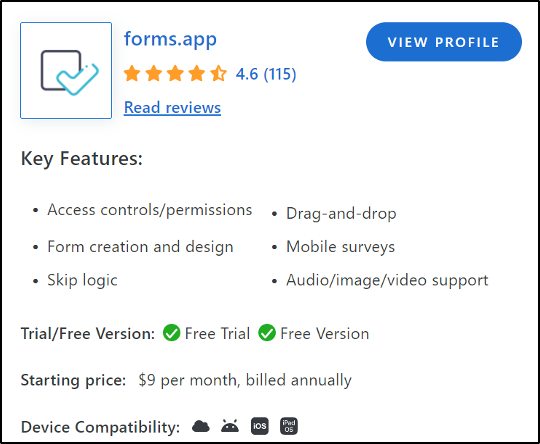 forms.app Capterra Page
Highlighted reviews
With an overall rating of 4.6 out of 5, forms.app has been one of the top-rated products on Capterra. Our users have made it possible! Have a look at what one of our users has to say about us on Capterra, "It is the best app for any kind of forms and surveys. I must say that compared to other forms, this is the most user-friendly."
-Lorena S. [Source]
* * *
Another user and reviewer of ours say about us on Capterra, "I love the design and the user experience" and he has reportedly switched from Google Forms to use forms.app.
Thiago M. [Source]
* * *
This time, a valued user of ours apparently switched from Typeform to using forms.app says, "I love this app because it made it very quick and simple to create forms on the go while also being very inexpensive."
Logan W. [Source]


Excited about adding your own review for forms.app? You can do it here. 🎉


forms.app Capterra Review Badge