forms.app has over 50 ready-made form themes available for our users and applying one of them to your form is an easy way to create showy content for your respondents.
Here are the steps you should follow:
1- Open your form and switch to the "Design" tab.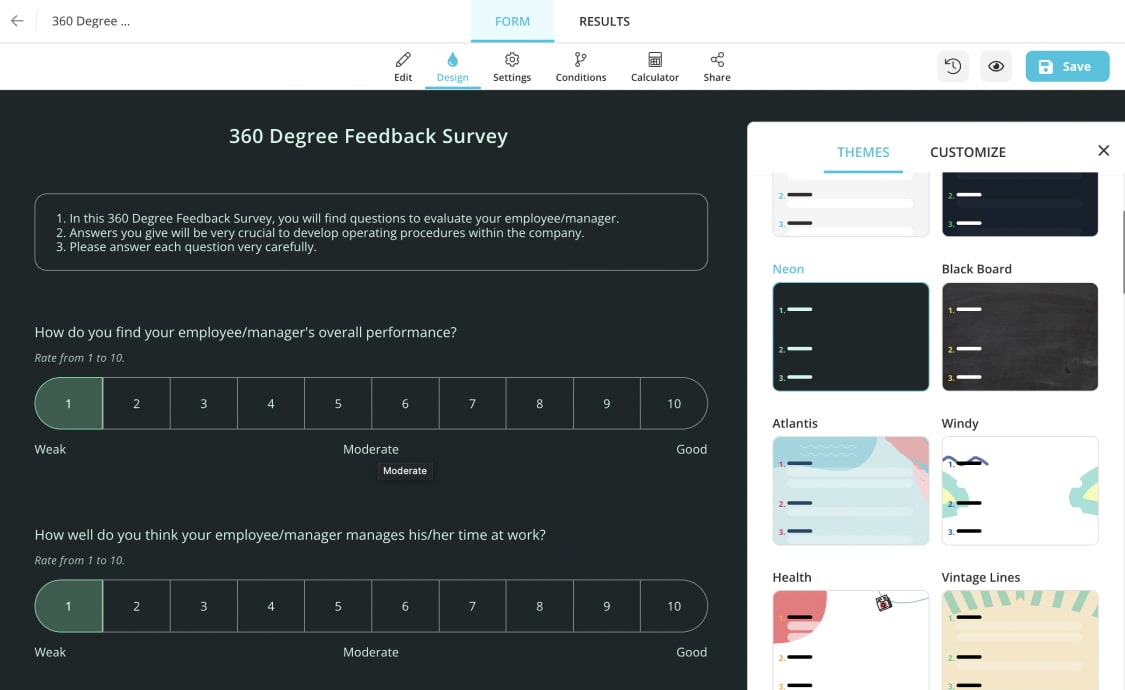 2- Themes will appear in the menu on the right-hand side of the screen.
3- Scroll down to review all the themes we have and select the one you like the most.

4- Save your changes and now you have a perfectly designed form.

And there it is, having an awesome-looking form is only a click away. After selecting a theme, you can still customize your form design and make it perfect for you.
Visit Style & Design section to learn more about form design. You can also visit here to continue customizing your form by changing the font.