With the changing and developing world, the internet is quite integrated into our lives. Thanks to the internet, many people began to organize their lives according to it. Of course, these changes brought some understanding with them. An example of this can be the fact that many people do their business with the internet. In addition, along with the widespread use of the internet, devices such as computers, mobile phones, and tablets at home are also increasing. Many applications used in daily life evolve according to these devices.
The greatest convenience of people in the internet age is to reach everything they want without making great efforts. Many things that could not be done even with a computer in the past can now be handled with mobile phones at home. One application that provides this accessibility to users is forms.app. As a form builder, forms.app offers users an application that can be used not only from the computer but also from mobile phones. You can easily download and use this application from markets that have different names for each phone brand.
Advantages of having forms.app on your mobile phone
While it's hard to give up old habits like using computers, it's much easier to get used to this mobile-friendly form builder that can be downloaded to the phone. You can take out your phone and create forms for mobile whenever and wherever you need. In addition, it is much easier to be aware of the latest updates and create forms with innovations. This convenience has many advantages both for your business and for your customers.
How to install forms.app on Android devices
forms.app is a mobile app form builder, and you can easily install it on your mobile device no matter its operating system. One of them is android phones. Android phones that have their own market can easily go and download this application. The steps you need to do are as follows;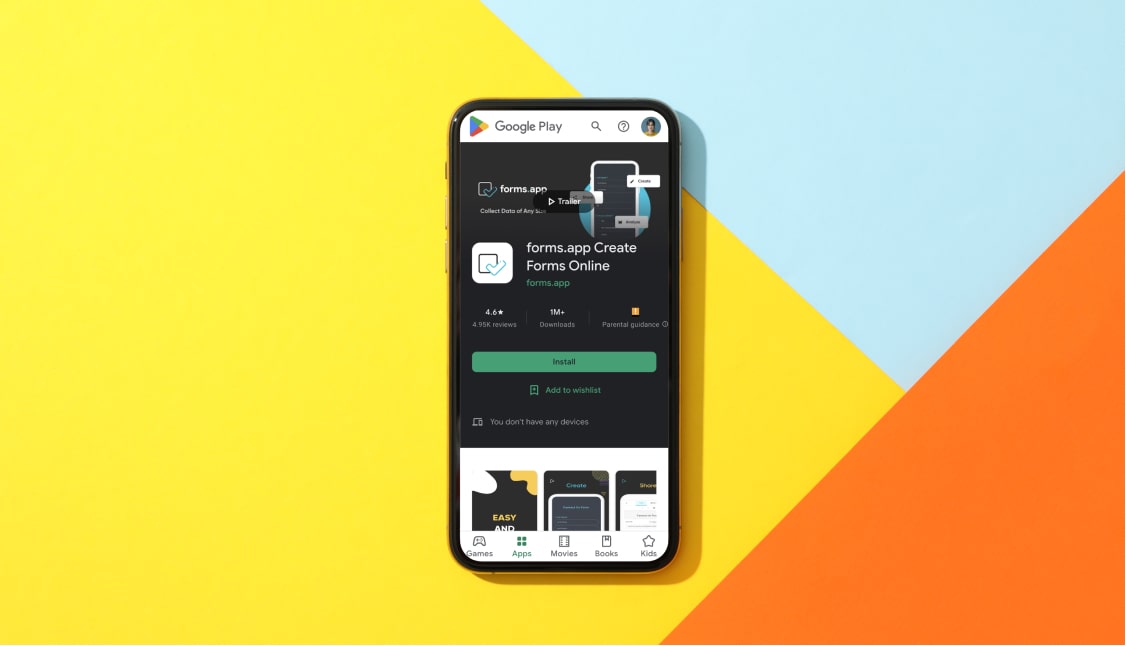 How to install forms.app on Android devices
How to install forms.app on IOS devices
There are only Apple devices that use the IOS operating system, and these phones and tablets also has its own market. iPhone users can download the forms.app application, where you can create mobile online forms by following the steps below.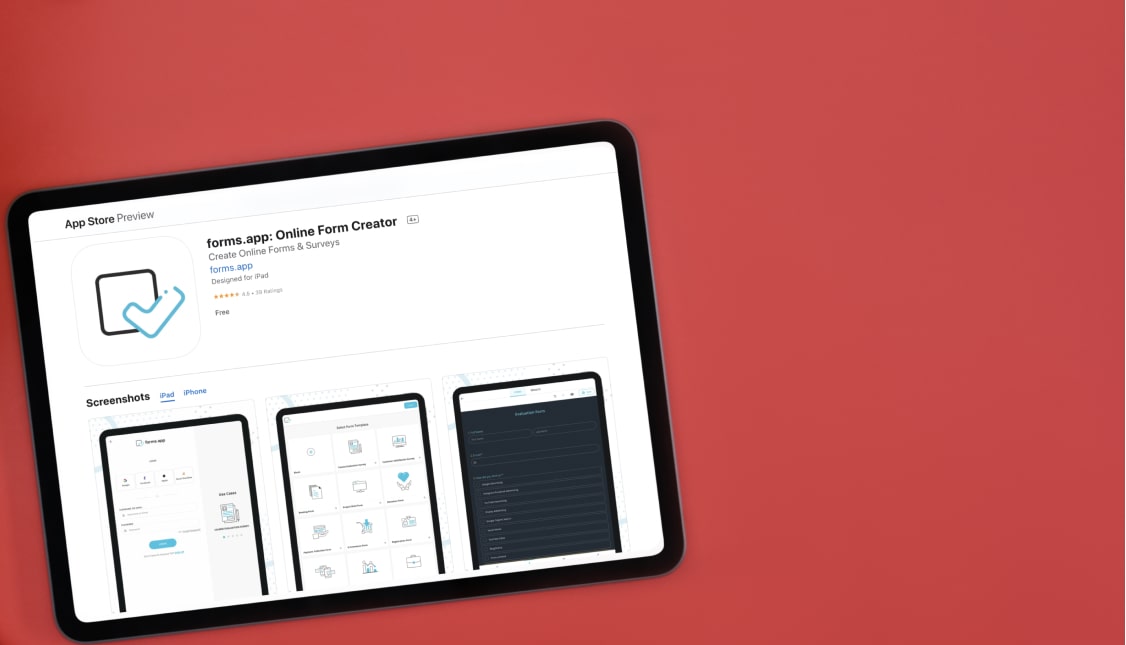 How to install forms.app on IOS devices
How to install forms.app on Huawei devices
Unlike the others, although Huawei's market is newly established, you can easily download forms.app here as well. The Huawei brand has its own different market. Huawei users can download forms.app with the simplest method by using this market.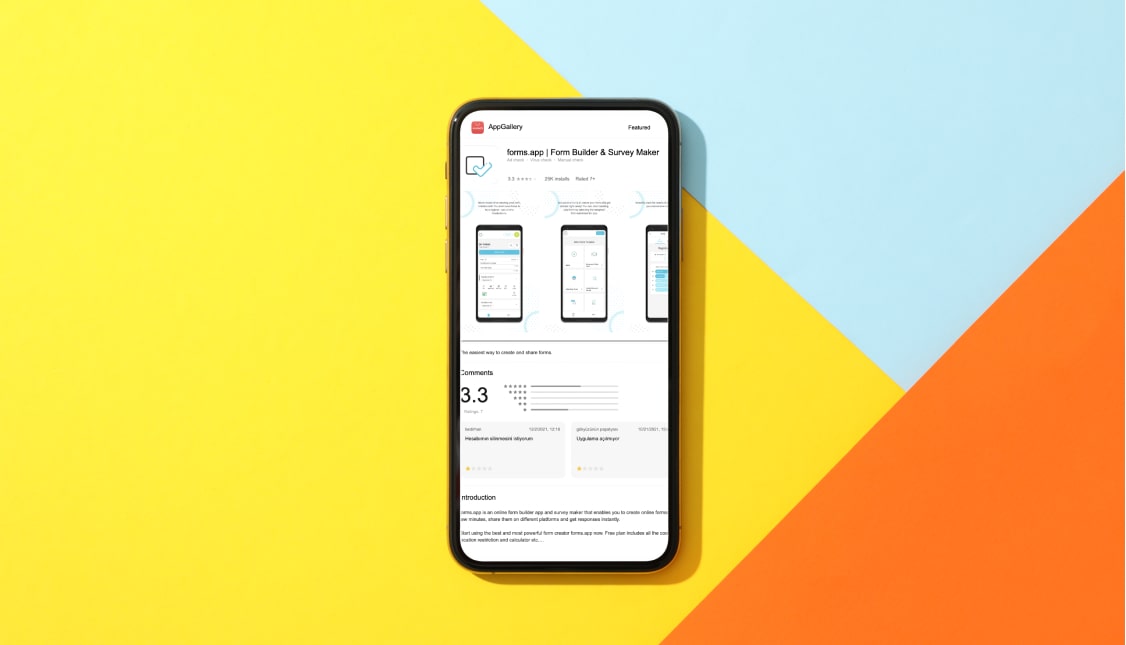 How to install forms.app on Huawei devices
How to use forms.app's mobile application to create forms
After installing and opening forms.app's mobile application, the forms section will welcome you. In this section, you are expected to choose the type of form you need and there are many form examples waiting for you in forms.app. In addition, forms.app offers ready-made templates for these forms, and you can quickly create a form just by adapting the questions yourself. If you want to create a more detailed form, forms.app is very easy to make not only the question types but also the design-related changes according to your taste. Furthermore with these responsive web forms, as an employer, you will be informed more quickly about suggestions and complaints.
To learn better let's imagine that you are going to create a website contact form:
1 - First of all, you should find the website contact form template in the application and click on use the template.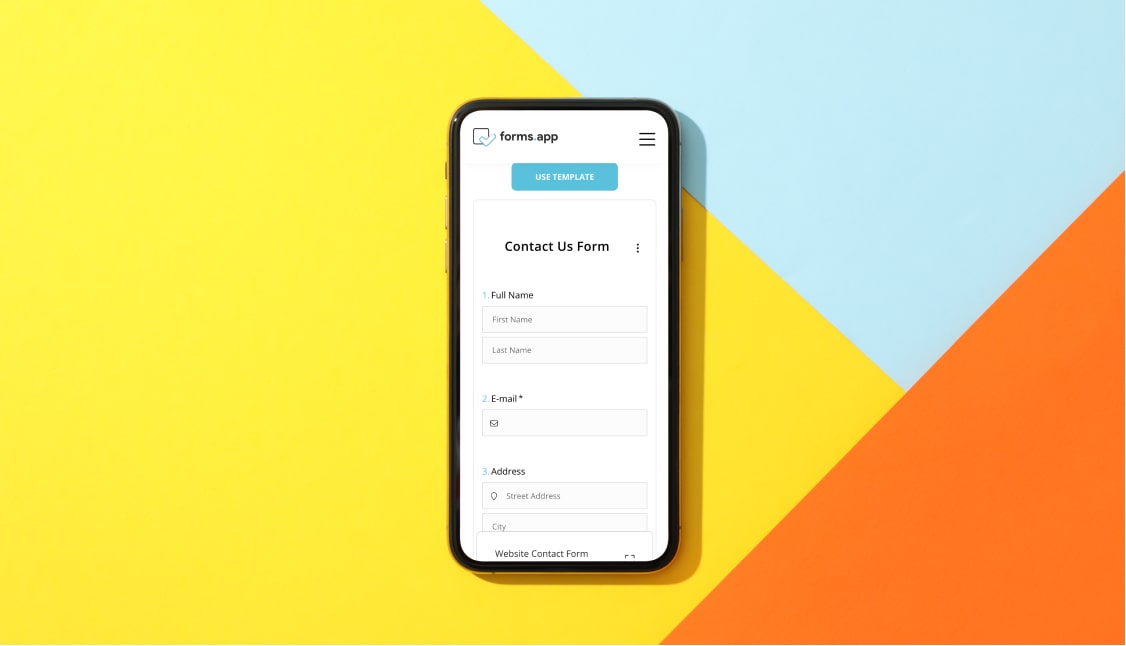 2 - Secondly, you can remove or change the questions in the ready-made template.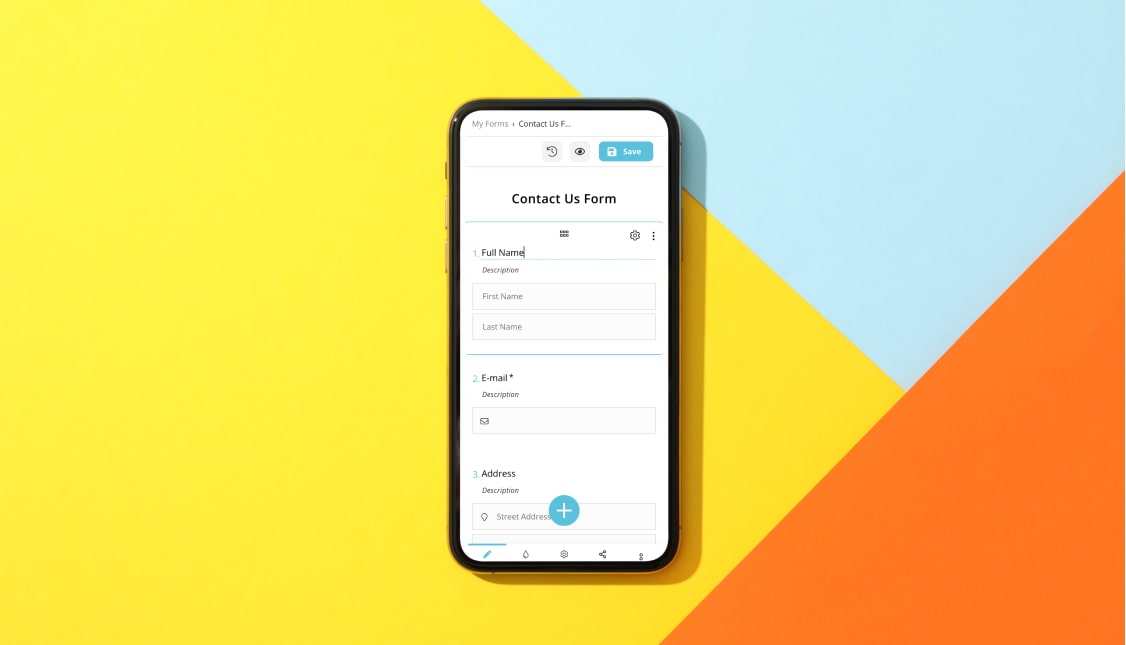 3 - Thirdly, you can even use your form like this, but if you want something more precise, you can use the design section.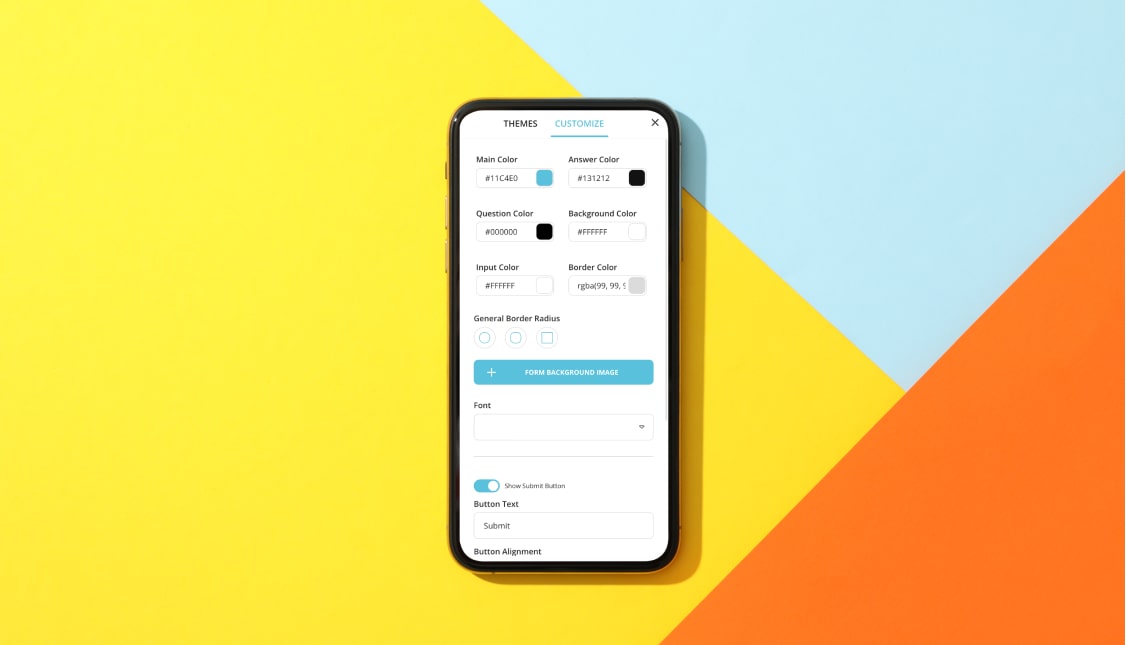 4 - Moreover, customizing your form design puts you one step further that's why, you can choose colors or patterns that will make it look more beautiful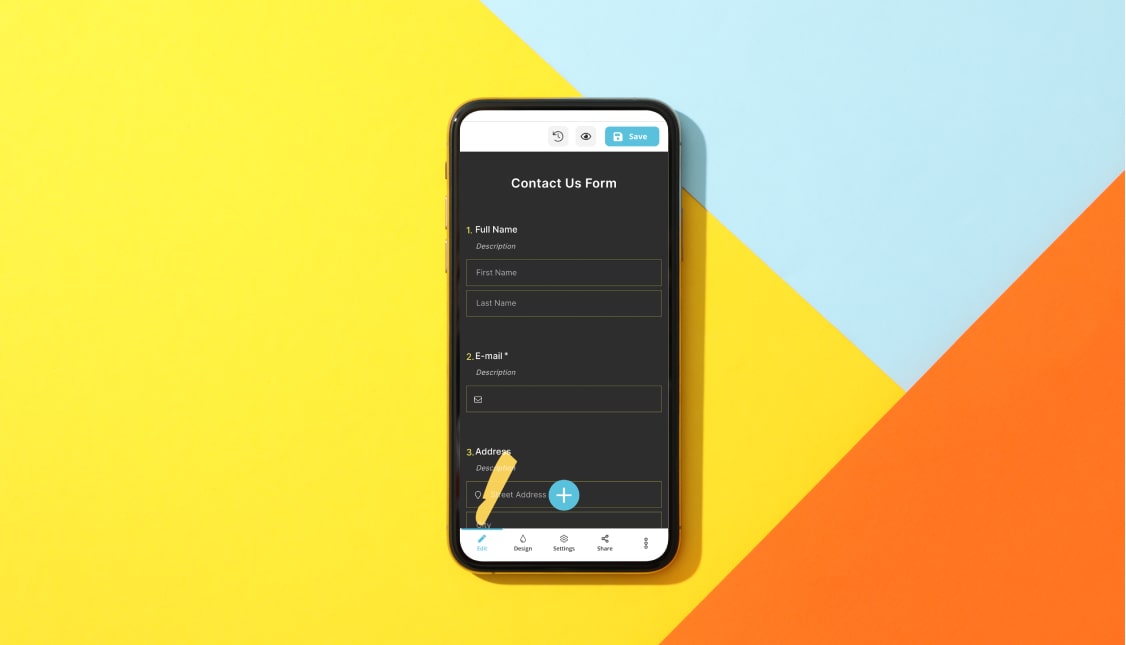 5 - One of the dozens of themes that best suit your mobile web form waits you on forms.app.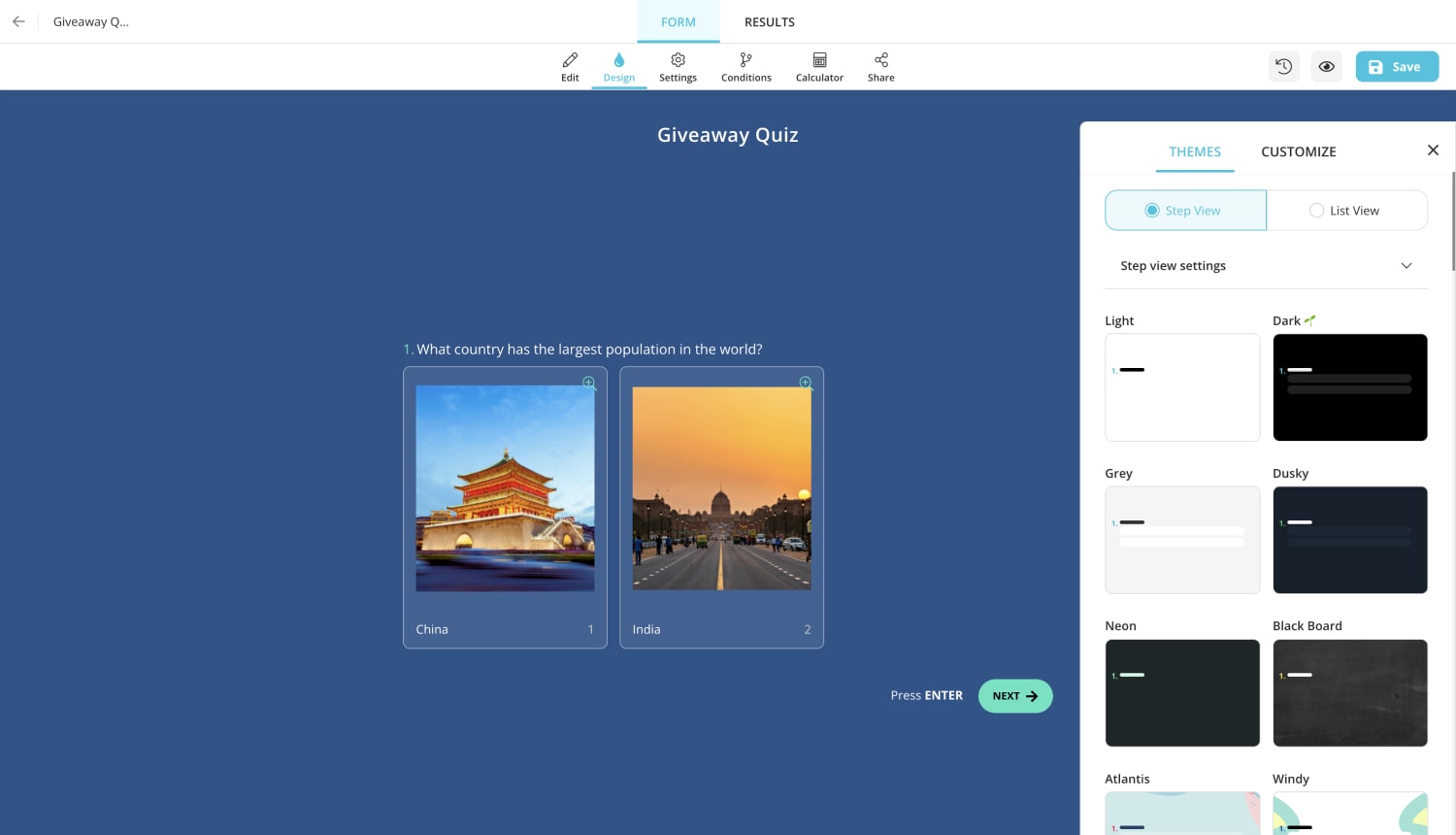 6 - Finally, you can easily apply the features you want to add in the settings section to your form. Features such as the welcome page, and the thank you page are examples of this.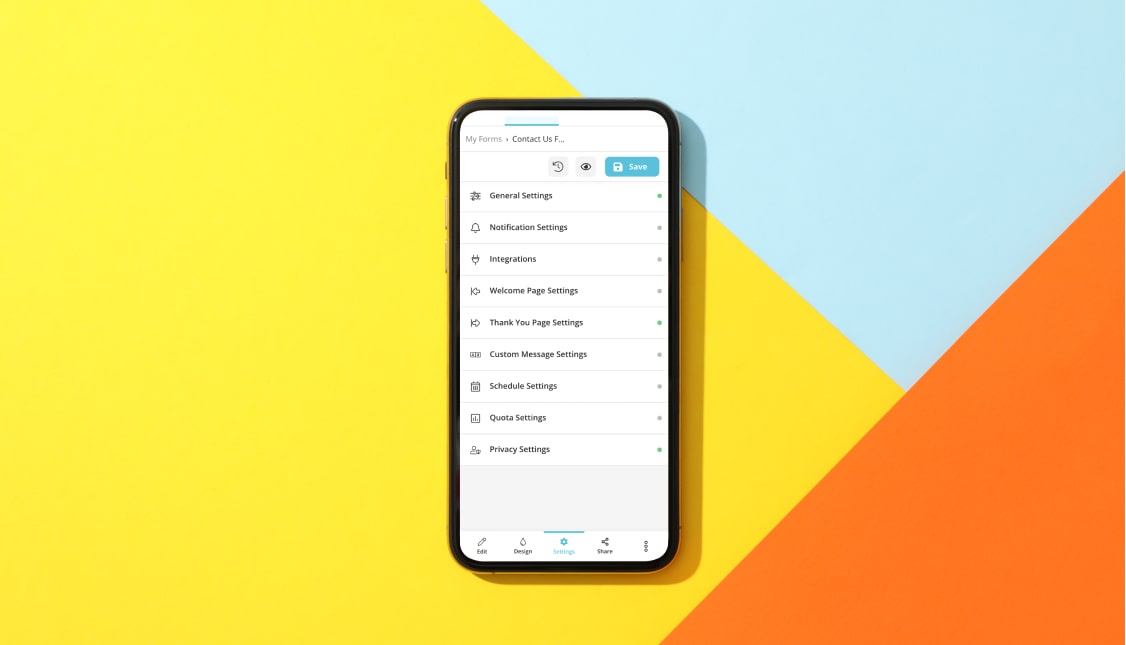 Wrapping it up
It is getting harder and harder to keep up with the ever-changing world this is why many people take care to have their business on the internet. One of them is forms.app, and it can be used not only on computers but also on phones with its application available in all markets. Creating forms on mobile is very easy and convenient with it. Moreover, phone forms have no difference from the forms you create on the computer. You can apply many features used on the website completely and easily in the mobile application. Download forms.app and start using it without wasting your time!