Integrations are a great part of modern work life and save you a great deal of time and effort. Today, most businesses and people connect two applications to get things done much faster and without manual work.
That's why we are working hard to bring more integrations here on forms.app. 🏃‍♂️
forms.app's Notion integration is here and ready for your use! By connecting your forms with Notion, you can now send form responses to a Notion database and have a record of everything.
Let's see how you can set this integration up in a few simple steps:
How to integrate your online forms with Notion
Notion is a note-taking application that offers more than just note-taking. You can create lists, databases, activity plans, and more. But doing all these manually can be time-consuming and tiring.
If you are already using Notion, then you can simply set up this integration and save form responses to a Notion database. Here is what you have to do:
1 - Make sure to finish your form and find Notion on "Integrations";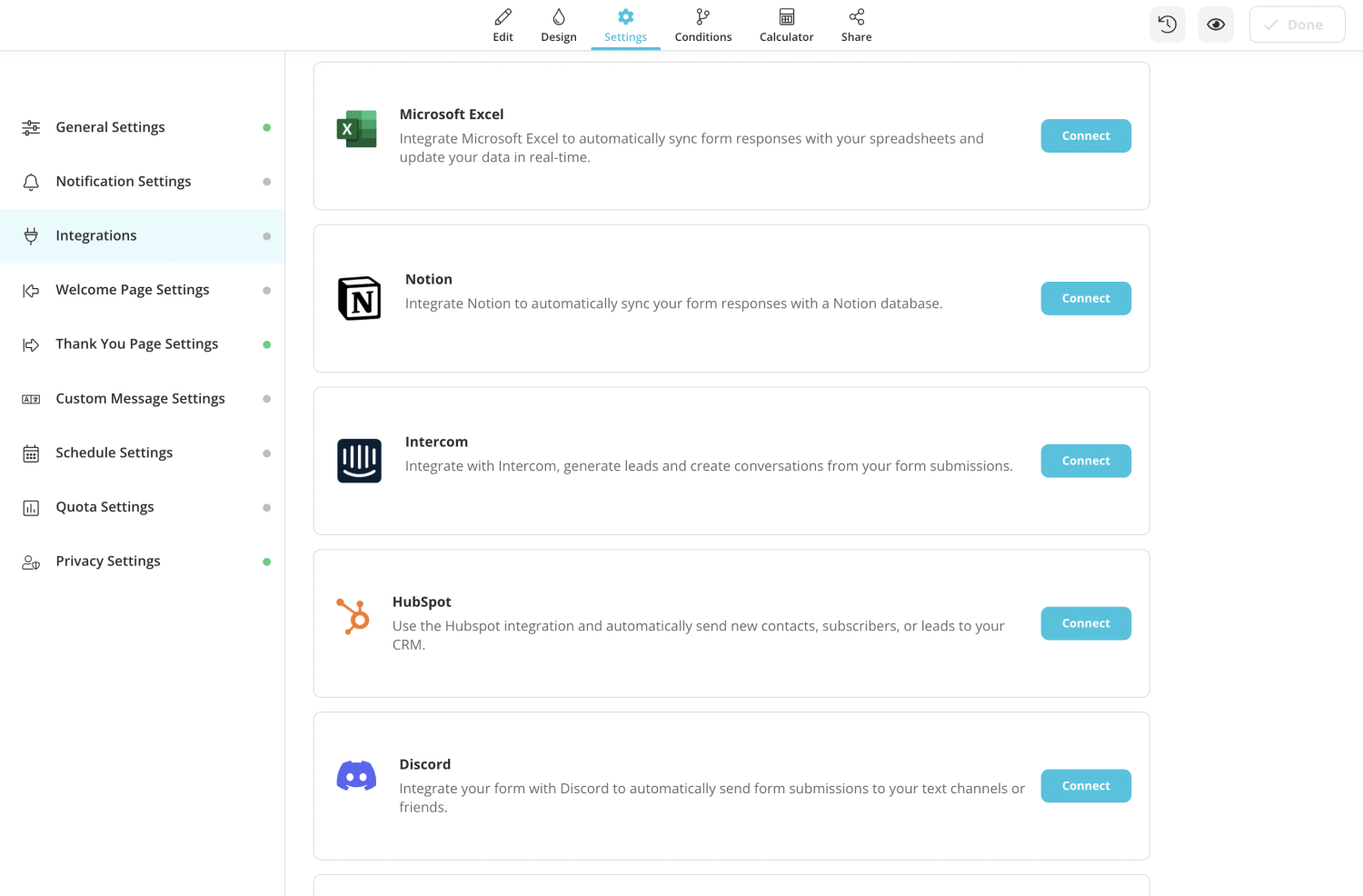 2 - Simply click connect and sign in to your Notion account;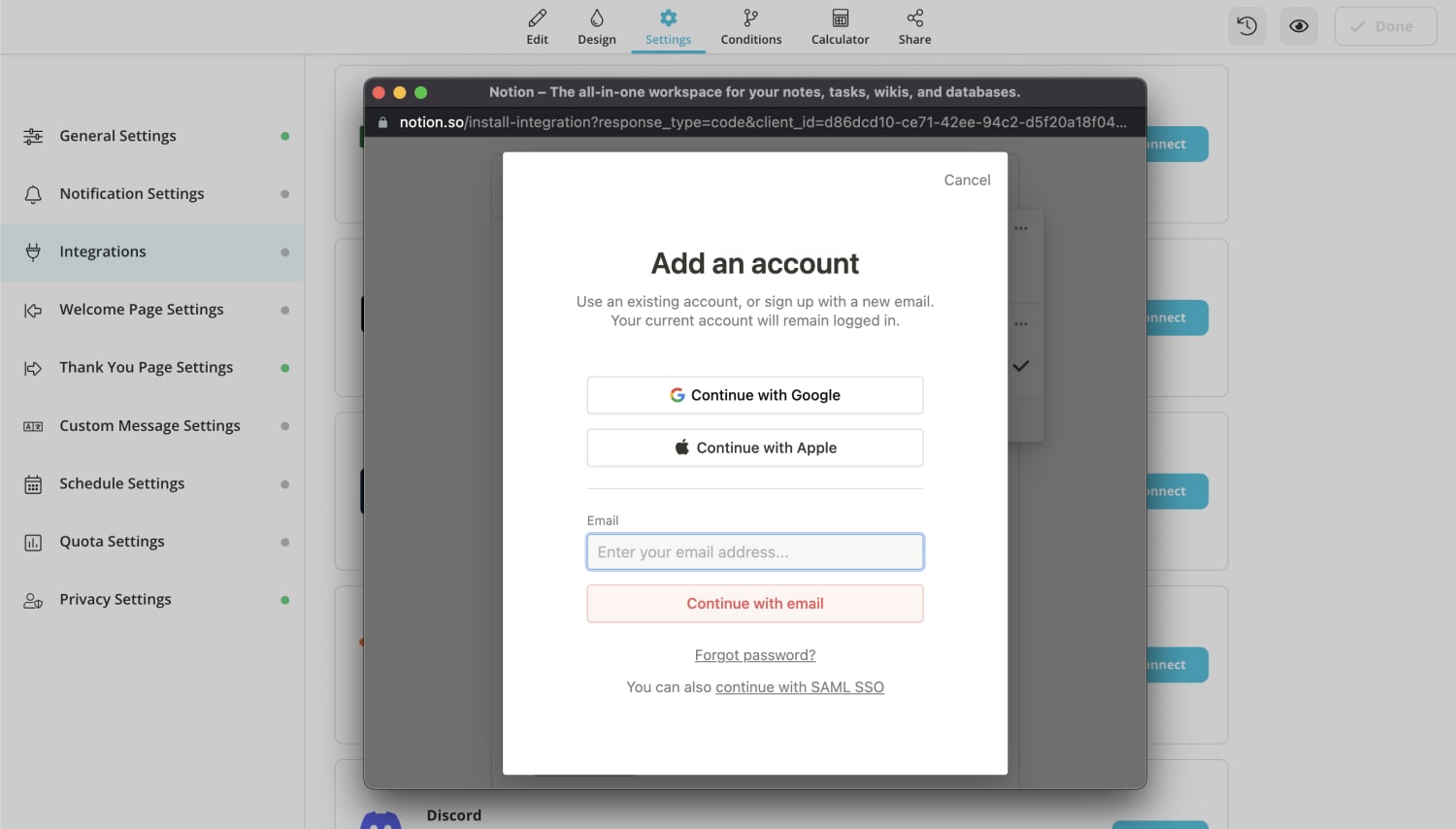 3 - Select notion pages (only works with data pages and lists) and authorize access;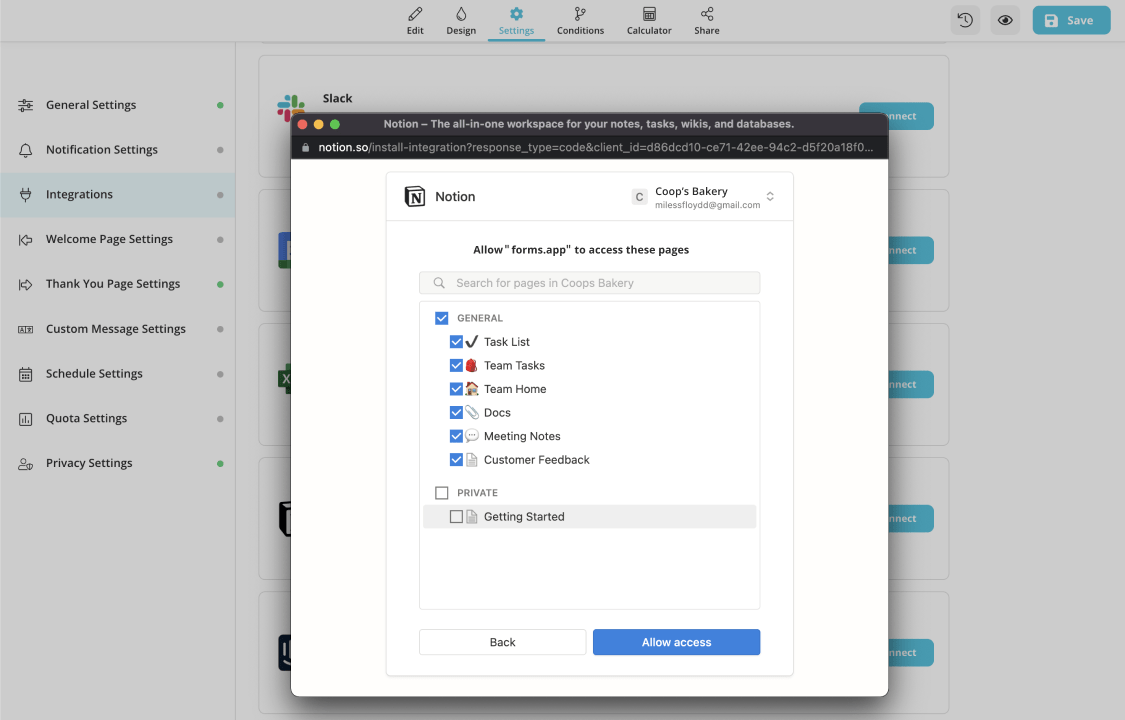 4 - Pair up Notion properties in your database with form fields;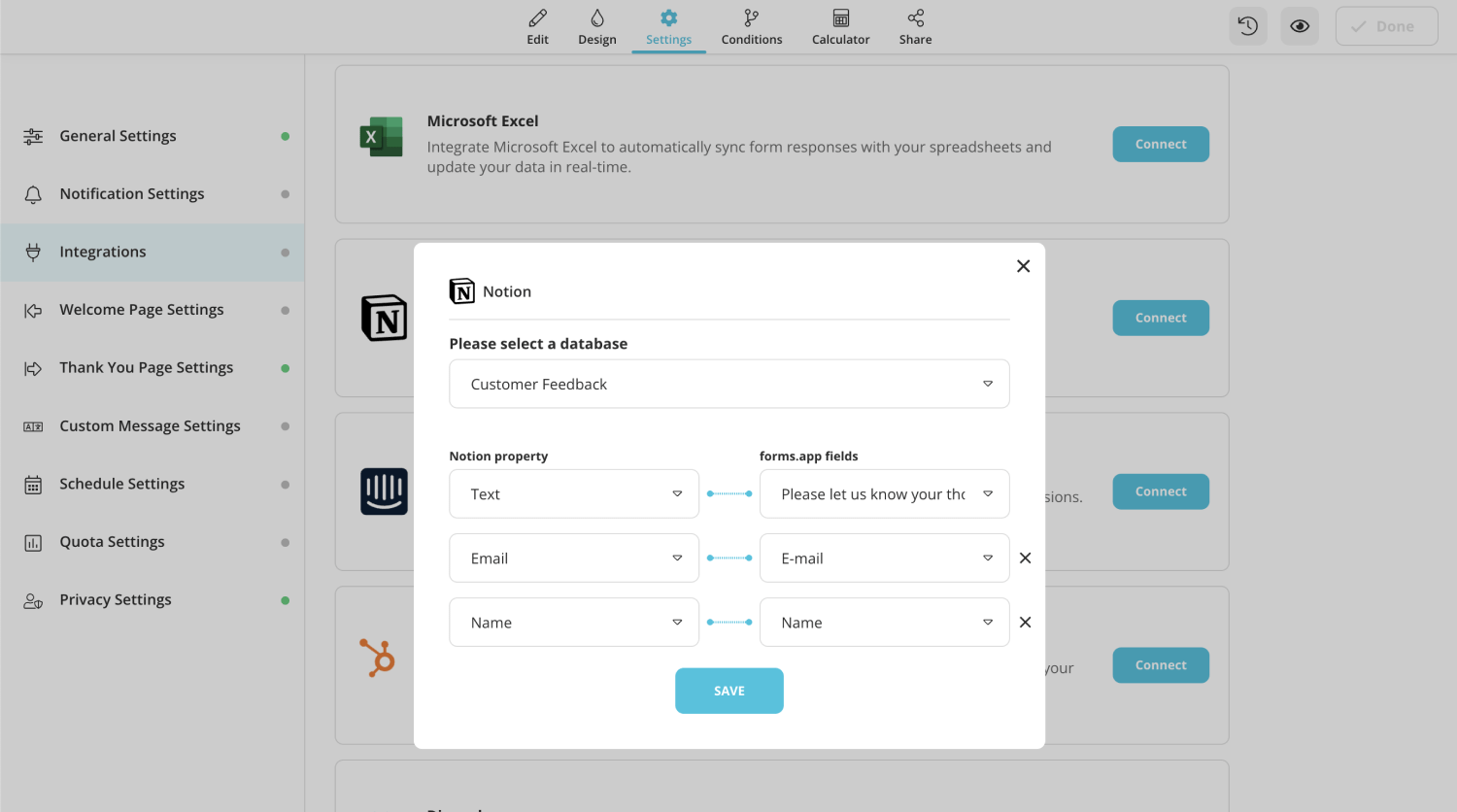 5 - Lastly, press "Save" and test if your integration works.

Stay tuned for new integrations & features
If you are a forms.app user, then you already know forms.app constantly brings new features and integrations. In a short span of time, we have made countless changes and added many features, such as team collaboration, direct third-party integrations, and new form fields.
This quarter and the quarters after that will be no different. We are constantly listening to our dear users and their needs. If you have any suggestions, feedback, or questions, always feel free to reach out and tell us your thoughts. We'd love to hear from you and maybe give you a hint of what we are working on next!