forms.app offers an easy and fast way to create your account. And creating an account is free forever.
Here are the simple steps you should follow:
1 - Open the forms.app page and find the register button on the top right corner: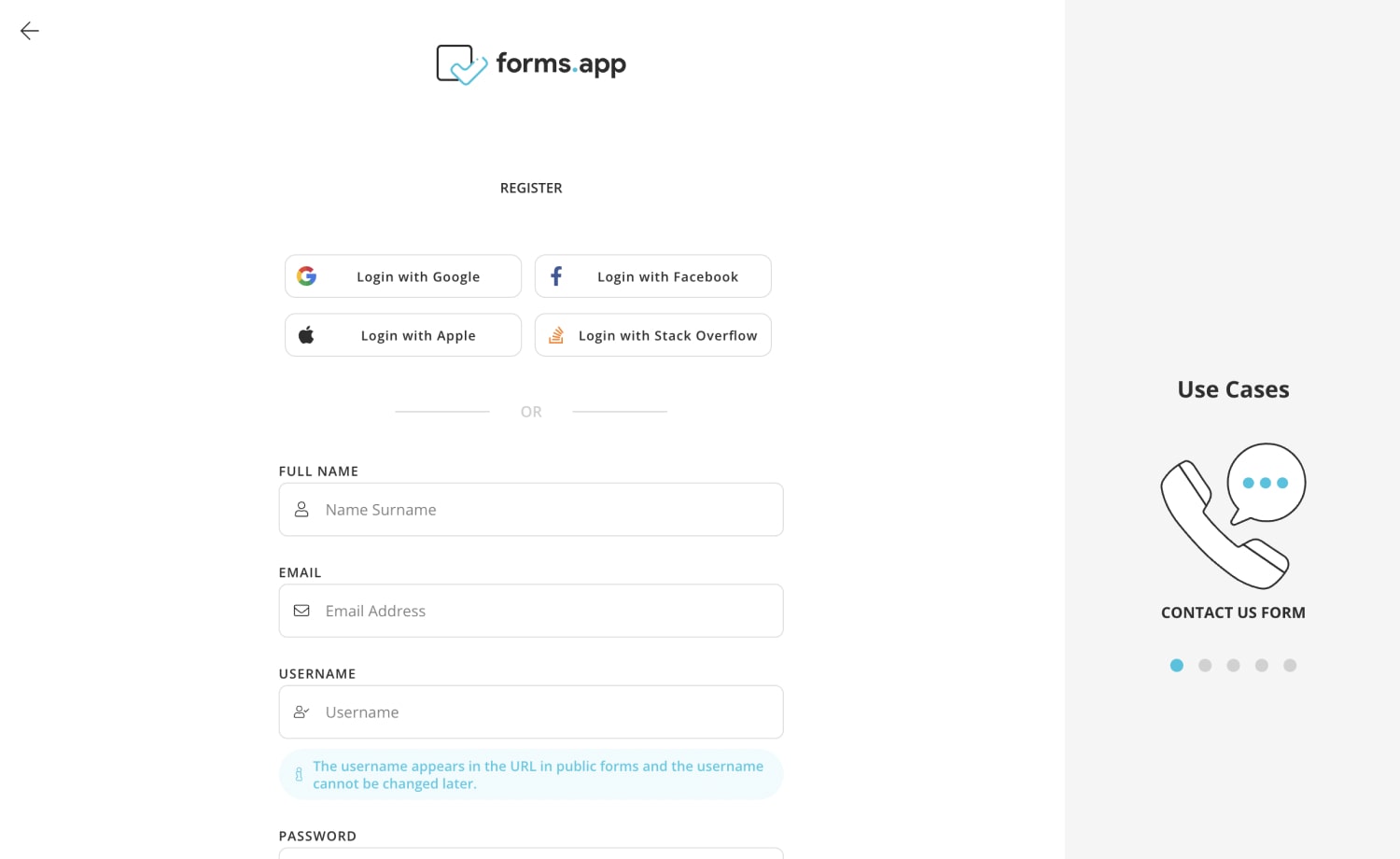 2 - Once you have opened the register page, you will have many options to follow. For example, you can simply sign with your Google, Facebook, Apple, or Stack Overflow account in literally seconds.
3- You can also enter your details manually and create your account for free:

Once you have created your forms.app account, simply click the create form button and start your forms.app journey. To learn the basics about creating a form on forms.app, you can visit the next article: "Create your first form"
If you are having trouble with creating your account, please do not hesitate to contact us.