The process of employment is easier with forms.app. Creating an online job application form with forms.app is quick, stylish, and effective for your organization. Human relations professionals can have people fill online application forms, and sort through applications with the features of forms.app.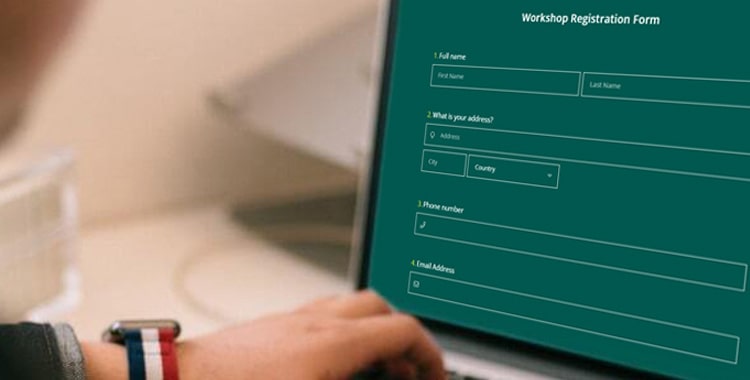 Why use an online job application form?
There are many different ways to seek new employees. Usually, human relations departments will carry out the process through existing employees, adverts, directly reaching the eligible people, and so on. Doing all of these with traditional methods is tiring, and less effective. Using online methods is therefore superior.
To reach more job seekers, or to just ease the process, having an online job application form is great. Embedding a form created by forms.app to your website, or linking it wherever you want will get you a lot of applications. Also, you might want to have people fill the online form even if they were contacted with a different method since the form will have standardized questions that you established. One of the great benefits of using an online job application form is having a ready and standard set of questions that will help you with comparing candidates. forms.app's built-in features that help you sort through all the applications will make the process less of a fuss. To list the benefits of using an online job application form:
Being able to reach more candidates
Collect information easier
Easier sorting process
Having a standardized set of questions that will help compare the candidates
The possibility to attract high-quality applicants with a stylish form
Can be updated and changed according to your needs
Can be archived with ease
For all of these and more, forms.app offers the necessary features and many more quality-of-life specialties. HR professionals might already know how to create a great form. Still, we'd like to give some tips.
Best practices for creating an online job application form
We have a page where we talk about application forms in general, and there are some great tips there for all kinds of application forms. However, application forms vary greatly, and we'd like to be helpful specifically for those who wonder what makes a job application form great. So, in no particular order:
- When asking for personal information, be mindful
Personal and contact information is a must for every generic application form. It'll help you get to know the candidate. You might ask miscellaneous questions about a person such as whether they have done military service for example, if that's a criteria for your business. However, if your questions are too personal, candidates might feel anxious about their privacy and not submit their answers.
- Make use of our file upload fields
Our app allows you to add a file upload field. You can ask for candidates' CVs and testimonials. This way, candidates can upload any document they'd like you to see, or those that you want to examine.
- Ask for their current and/or former employment status
Employment history is valuable information. You can contact the former employers of the candidate. You might want to know if their current employment status hinders things.
- Add a question to learn how the candidate heard of you
This is less about the form itself. Asking a question like this might help HR specialists to know which methods of advertisement are the most effective. This way, your generic job application form can have one more use. 'Results' tab of your form offers you a way to see and manage answers. There, you can easily see the statistics for the answers.
- Add a field where candidates can write spontaneously
This could be anything from asking them why they think they are eligible, to descriptions of their skills. This way, you give the candidate an opportunity to express themselves, and you have more information on them.
- A good looking form might yield even more submissions
If you take your time on designing the form, you can make it look professional and interesting. A stylish form is a great first impression. Candidates might get motivated to fill and submit the form if it looks great and conveys a message of importance.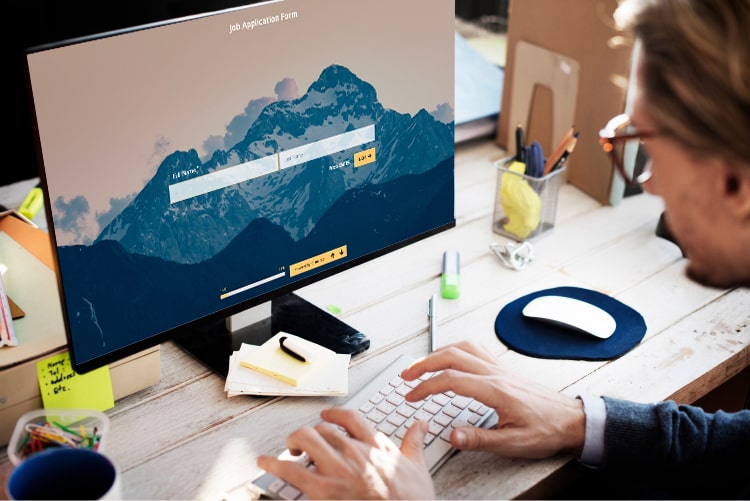 How to create a free job application form
forms.app is packed with features that will help you create a comprehensive application form. Our app offers a vast variety of options for you and is the best form builder out there. We are also happy to aid you. If there are any problems or questions you want to notify us about, you can contact us with ease and we will respond promptly and adequately. We have lots of helpful guides and templates that you can use to create a basic job application form. Indeed, we have job application form templates you can use. We will provide you with information on those as well. For the time being, let's get you introduced to forms.app's quick and easy form creating process!
Creating a form with forms.app
You can create your form from the ground up by yourself. Our app is straightforward and won't take long to get used to. If you'd like to have some references, you can start by using one of our templates. Whatever way you choose, you'll be using the same features of forms.app. We will explain our features in an orderly fashion that we think is ideal. However, you can start from anywhere you'd like.
1. Setting up your fields and questions
In the 'Design' tab, you will be able to add fields that make up your form. Add questions, date fields, a file uploading field to collect CVs, and everything else that you think is needed for a job application form. To do that, click the button that appears at the bottom of the screen, and the format menu will show up. There, choose the one you need. A new field should be created. You can tweak each field by clicking to the gear button above it. Tweak it in accordance with your vision of how you shape up your job application form.
2. Customizing your form
When you are done with your questions and fields, go to the 'Design' tab. Now, it's time to make your form look the way you want it to! Change the shapes of the fields if you want to. Change the colors of your questions, answers, and everything else. We have themes that you can use. Some are animated. You can also do everything manually. It's possible to add a background image of your choosing. This might come in handy if you'd like to add your company logo in the background. We have CSS support for you to be free with how you do things. If you know CSS, it's possible to make your form more than a simple job application form!
3. Check the settings
Your form now is closer to completion. Check out settings to see if you need anything else. There are preferences such as who can see your form and when. Also, here you have options for integrations with 3rd party applications and programs. We use Zapier for 3rd party applications. You can integrate your form with Google and Office applications. There are also 'welcome' and 'thank you' pages that you can create here. With these, you can add an introduction page for example.
4. Conditional Logic
This is already possible during the editing process. Conditional logic allows you to add 'behaviors' to the fields so to speak. For instance, you can make it so a field appears according to an answer to a former question.
After completing your form, you can share the link. Depending on your intentions, you can embed it on your website or link it with email. Online employment job application forms are great for collecting information from candidates on short notice. Human relations departments can make great use of them. After completing and sharing your form, you can always use our 'Results' tab. Here, you will be able to track and analyze submissions with ease.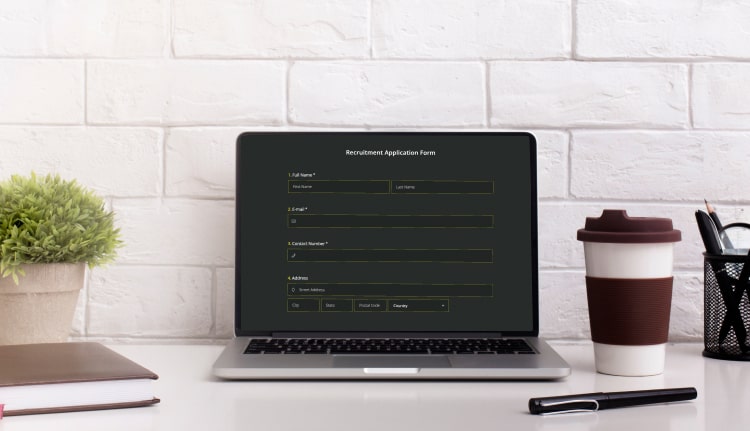 Job application form examples and templates
We have a large number of templates for our users. You can access them on our website by clicking on 'Templates'. Also, whenever you want to create a new form, a template menu will show up. Our templates can be edited and are customizable. So it's a nice way to start. Here are some job application form samples for you to use.
Use forms.app to create an amazing job application form
forms.app is the tool to use for your online job application forms. You can create forms easily and without coding knowledge. You can give your forms nice designs. It's effortless to keep track of submissions and answers. Great way to analyze thanks to 'statistics'. Sign up here to get started with your first form!