To grow and professionalize your company, it is crucial to make optimizations in your products or services to your customer's needs. This is one of the things you can do to stay ahead of your competitors. As a business owner, collecting customer feedback from your customers is important, whether you are selling a product or offering a service. The results you collect allow you to see your shortcomings and make up for the shortcomings. This not only increases your and your team's professionalism but also makes your company stand out with its quality.
You can easily collect all these results with a survey of customer service. In this article, you will learn what a customer service survey is, why you should use it, the top 5 customer satisfaction practices, and how to embed your survey on your website.
What is a customer service survey?
A customer's level of satisfaction with a service, product, or team member can be easily measured using CSAT surveys. If they are satisfied, the positive feedback you will receive from customers who use your product or service will increase your CSAT score and bring your brand to the fore. The benefits of customer surveys are as follows if you do them regularly.
You can observe your mistakes and correct them.
By prioritizing your brand's positive attributes, you can advertise them effectively.
Giving customers a way to make their voices heard is a sign that you value them.
With personalized communication, you can make changes according to the needs of dissatisfied customers.
These surveys have many advantages for you and your business. However, there are also disadvantages to customer surveys. We can list them as follows.
You can not always get correct answers. However, it is possible to solve this problem with some tips.
Negative feedback from your customers can put your brand at risk. But you can solve this situation in your favor by closing your shortcomings.
Why do you need to use a customer service survey?
Online surveys are mobile-friendly and give customers many ways to communicate. One of these online surveys, the customer satisfaction survey, can be an indicator of business income. With these surveys, you can learn what your customers need and take action accordingly. This way, you show them you care, and your customers are less likely to turn to compete brands.
Well, if we consider whether these surveys really work or not, we can look at the data that emerged as a result of the research. For each complaint made to your business, 26 customers refuse to respond. And if customers have had a bad experience, 95% share it with others. This will damage your image.
When you can provide a good customer experience, you are 81% ahead of your competitors. But if you provide bad customer service, it can cause your sales to drop by 55%. On the other hand, if you resolve a complaint the way the customer intended, there is a 70% chance of contacting you again for any product or service.
How to create effective customer service surveys
There are several ways to improve your sales or services and ensure customer satisfaction. On the other hand, a customer satisfaction survey is a great way to get feedback from your clients. For this, you can create professional surveys using the free templates provided by forms.app. Let's take a look at the steps needed to create a customer service survey with forms.app now.
Step 1: Choose one of the ready-made templates.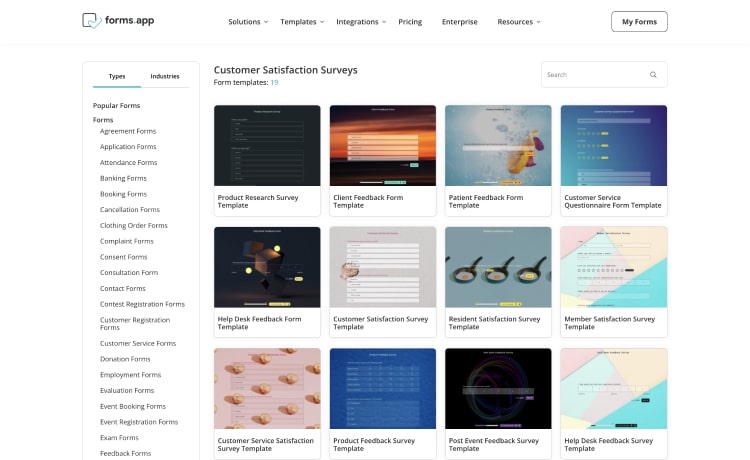 * * *
Step 2: Add a star rating field. Ask them to express their opinions by adding a field here. As a result, you can find out the reason behind the low ratings.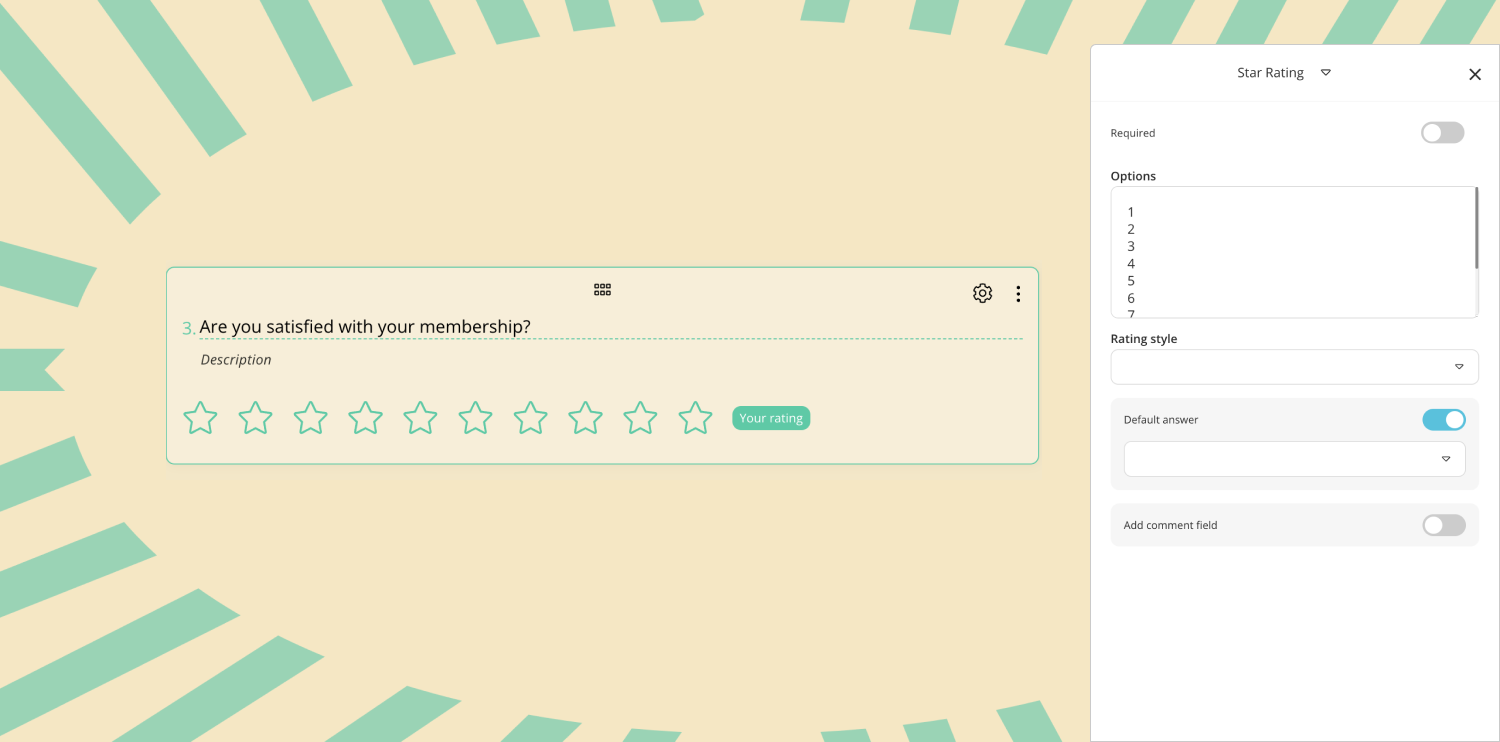 * * *
Step 3: You can add questions and add conditions. In the 'Conditions' tab, you can show another related question based on the answer to the question you want.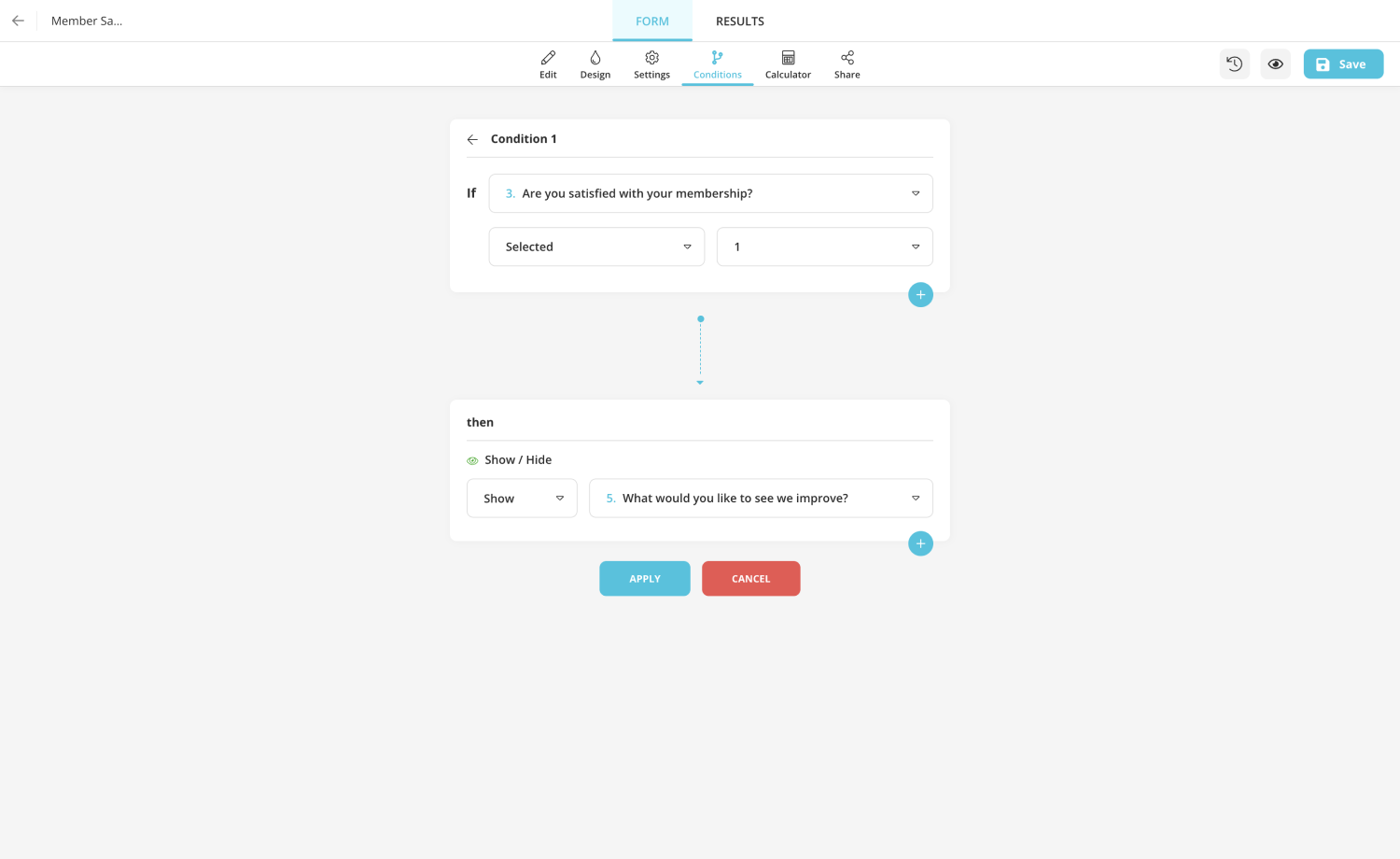 * * *
Step 4: Customize your survey. You can add a logo where you can show your brand. On the design tab, you can find all types of customization options and ready-made themes.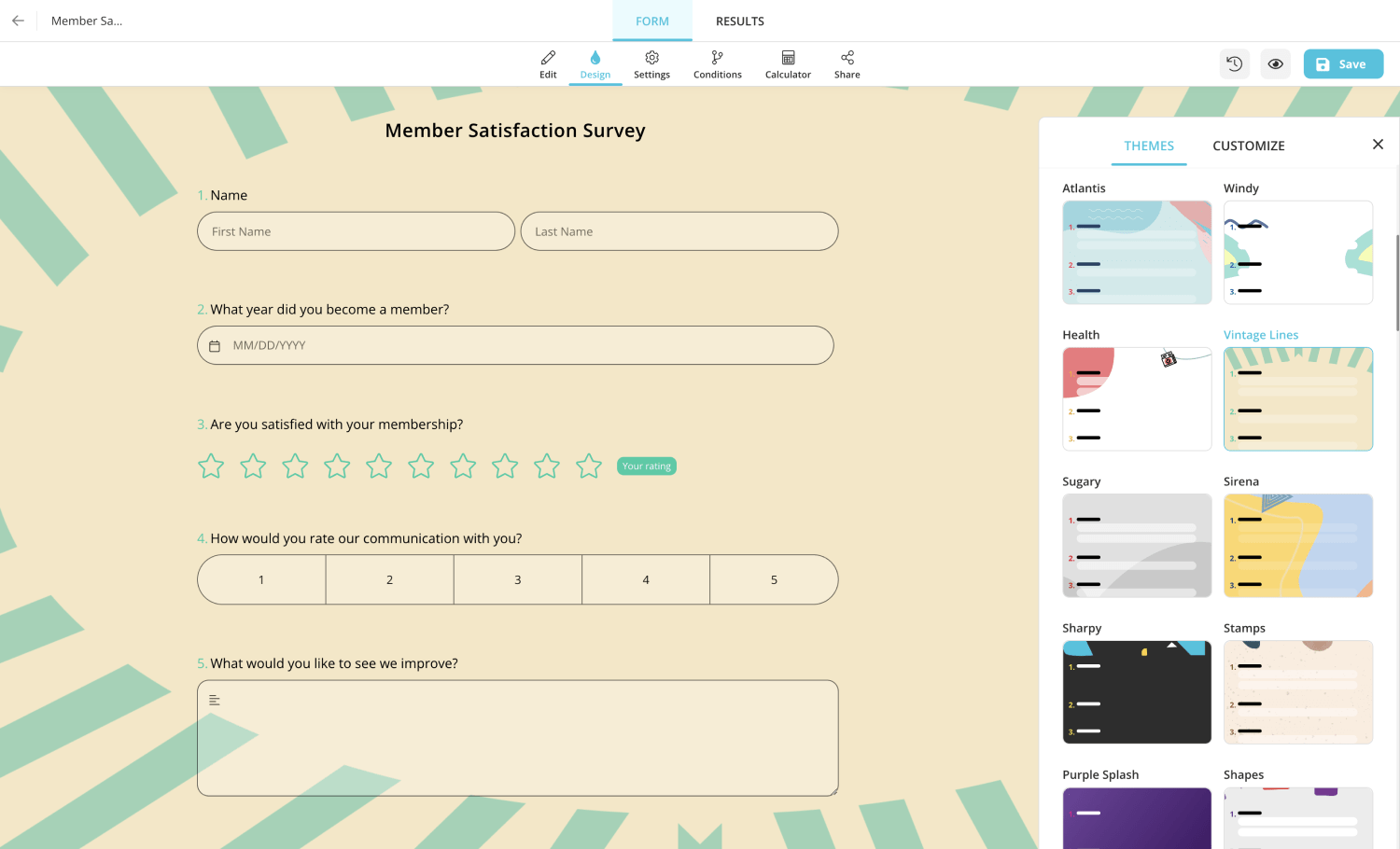 * * *
Step 5: In the 'Settings' tab, adjust notification settings and options such as the 'Welcome page' or 'Thanks page.'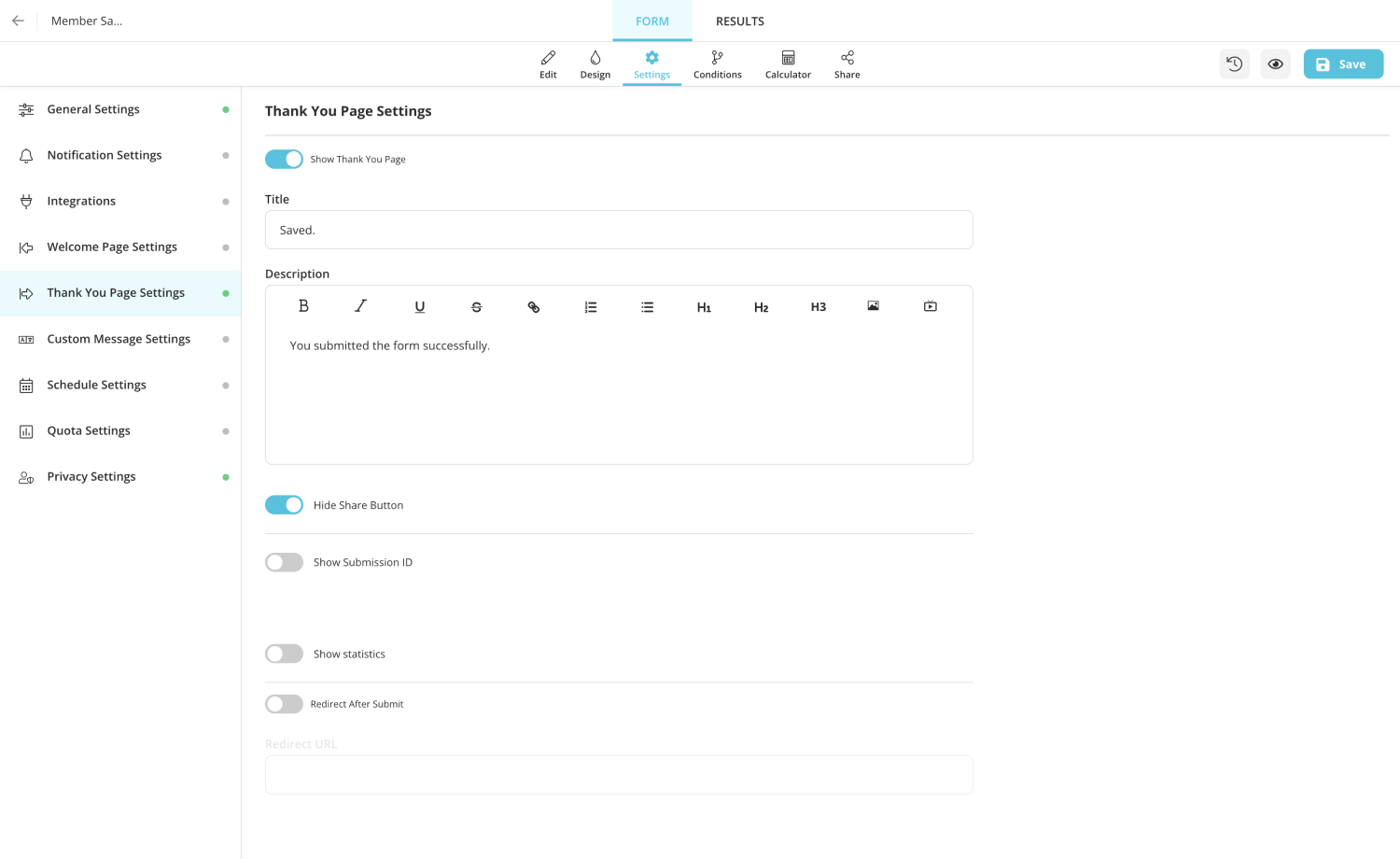 That's it! Now you can create your own customer service survey and learn how effective your customer service is. Plus, you can connect your form with customer service automation software and sit back and enjoy getting survey responses automatically.
5 Best practices for your customer service surveys
The correct answers you will get from your customers are very important for the effectiveness of your customer satisfaction data. You should ensure that they complete the survey honestly without boring your customers. With some tips, you can increase your accurate and consistent response rate. Here are the 5 best practices for your customer service surveys.
1 - Keep it short
Long surveys may seem boring and time-wasting to some people. For this, you need to keep your questions short. Thus, you can express yourself better to them clearly and concisely, and you can make them finish the survey. The data shows that once a user starts answering the survey, the dropout rate increases dramatically with each additional question, up to 15 questions.
2 - Use Yes/No questions
You are more likely to get correct answers from those who answer a simple yes/no question. Closed-ended questions like this can be a great starting question because these questions will be more understandable and easier for them.
3 - Sharing the survey in the right way
Determining how your customers will reach and respond to surveys is also important for response rate and accuracy. For example, according to the results of a study, the average response rate of e-mail surveys is %24.8. On the other hand, the response rate of telephone surveys is between %8-12. However, it is not limited to just that. You can embed your survey on your website and also create a field where they can voice their satisfaction and complaints.
4 - Do not ask more than one question at a time
If you ask more than one question at the same time, your customers will feel pressured and give up. If you want to get quality and accurate answers, give them time for each question. Thus, they will be able to focus on each question separately and give consistent answers.
5 - Offer rewards to survey respondents
You can also use this method to highlight your brand and increase your image. For example, this could be a discount coupon, giveaway, or reward points that they can use later. These rewards should be in amounts that you can handle financially. Instead of giving them irrelevant and expensive gifts, you can offer them free trials.
How to embed or share your customer surveys
After designing your survey and making all the necessary settings, it is time to share it with your target audience. The easiest way to do this is to embed the survey on your website. If you want, you can redirect to the page with the survey or embed it at the bottom of the page. You can also ask them to evaluate you by using pop-ups, which is another method that will attract attention.
Besides embedding your surveys on your website, you can also share the survey link on your social media accounts or other platforms. You can paste the embed code into your website's HTML to embed your survey on your website.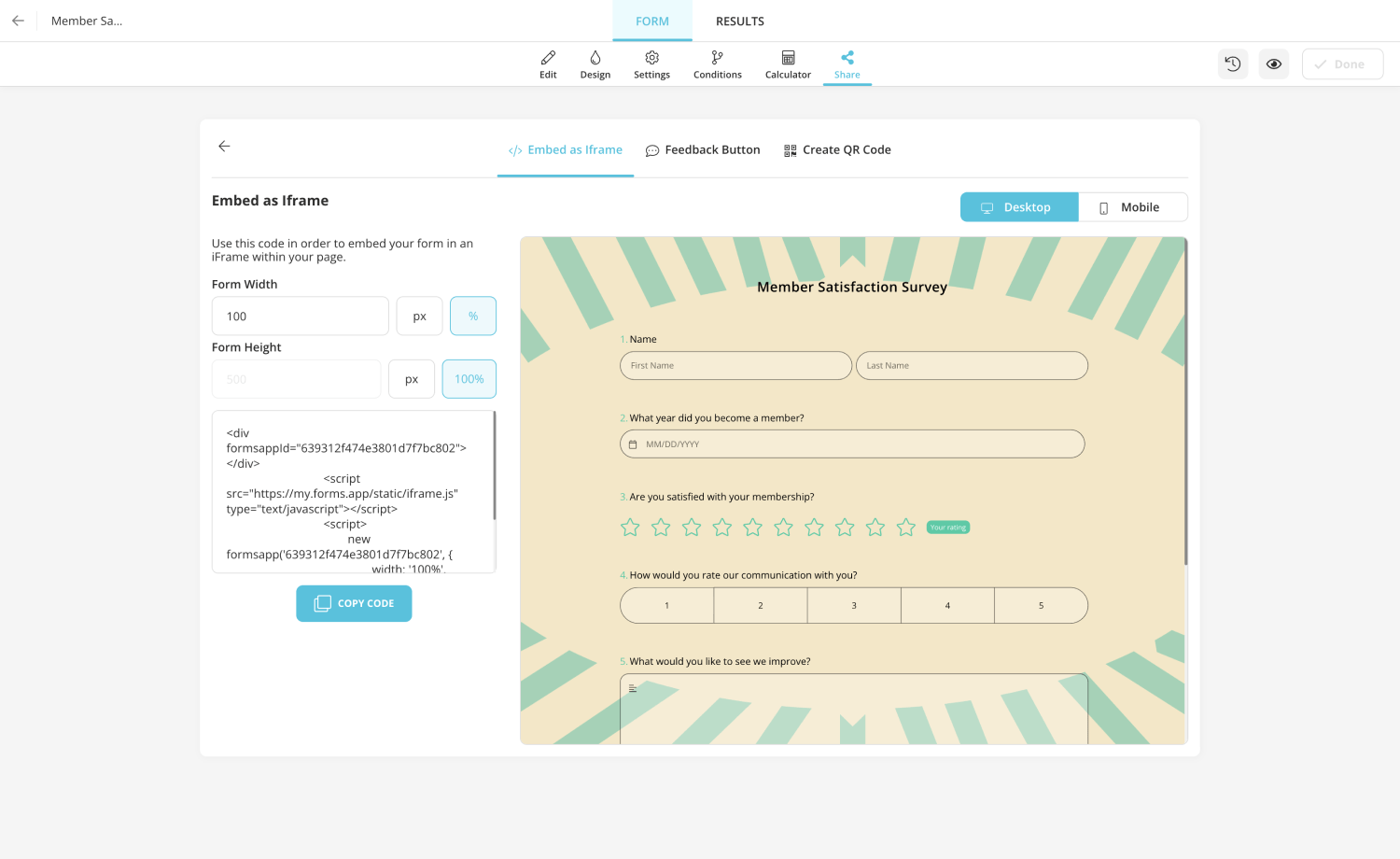 Free customer service survey templates for a quick start
Customer service surveys can be a powerful tool for your business and customers. Thanks to positive or negative feedback, you can add innovation to your business and make your customers happy. However, for this, you need to create your surveys within the framework of some rules. By using the tips provided in this article, you will improve your customer experience and be more likely to get consistent responses from your customers without boring them.
To ask better questions, get more feedback and gather more information, forms.app is your ideal resource. For more information, read our article "4 important tips to create a better customer service questionnaire". Start using forms.app's free templates to create professional surveys today.