Notion is a great note-taking software that allows you to create lists, databases, activity plans, and more. But doing all these manually can be time-consuming and tiring.
By integrating your forms with Notion, you can save form responses to a Notion database. Here is what you have to do:
How to integrate your forms with a Notion database
Connecting your forms with Notion is a simple process and takes only a few steps to complete. You can repeat the steps below to send form responses to your Notion database automatically.
1 - Once you are done with your form, go to "Integrations" and find Notion;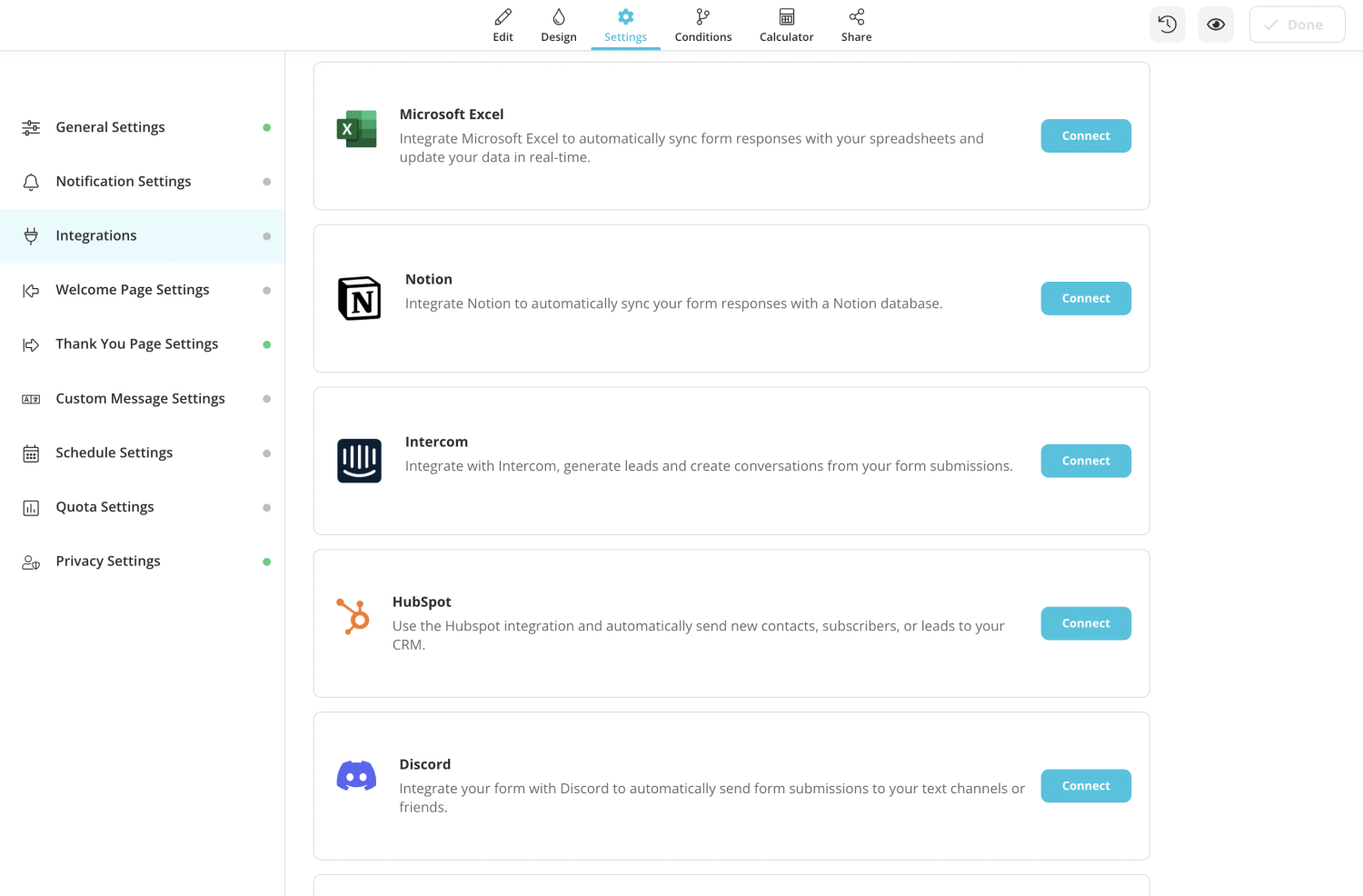 2 - Press the connect button and enter your credentials;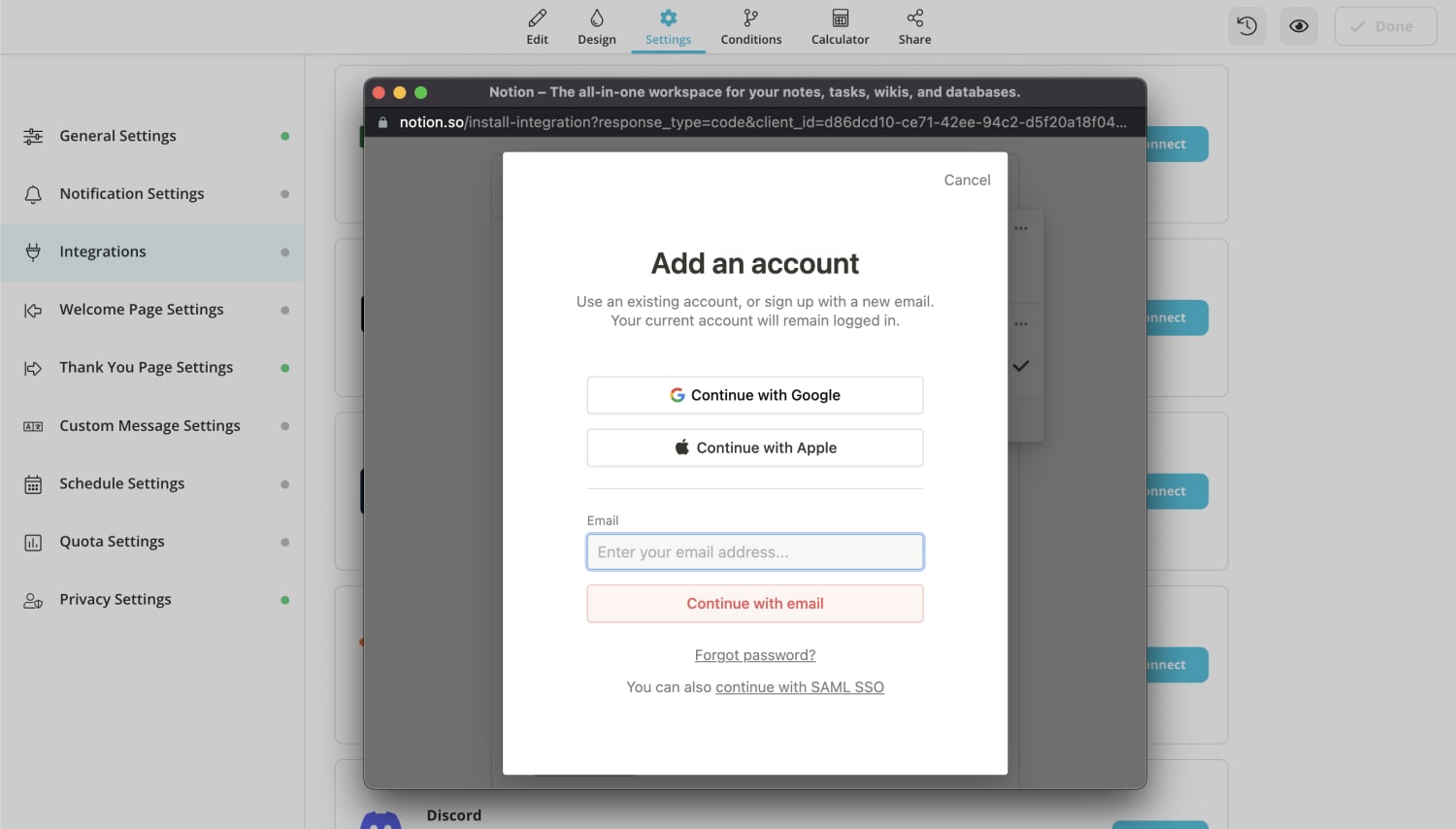 3 - Select which notion pages you want to use and authorize access;
Please note that you can only send information to databases and lists.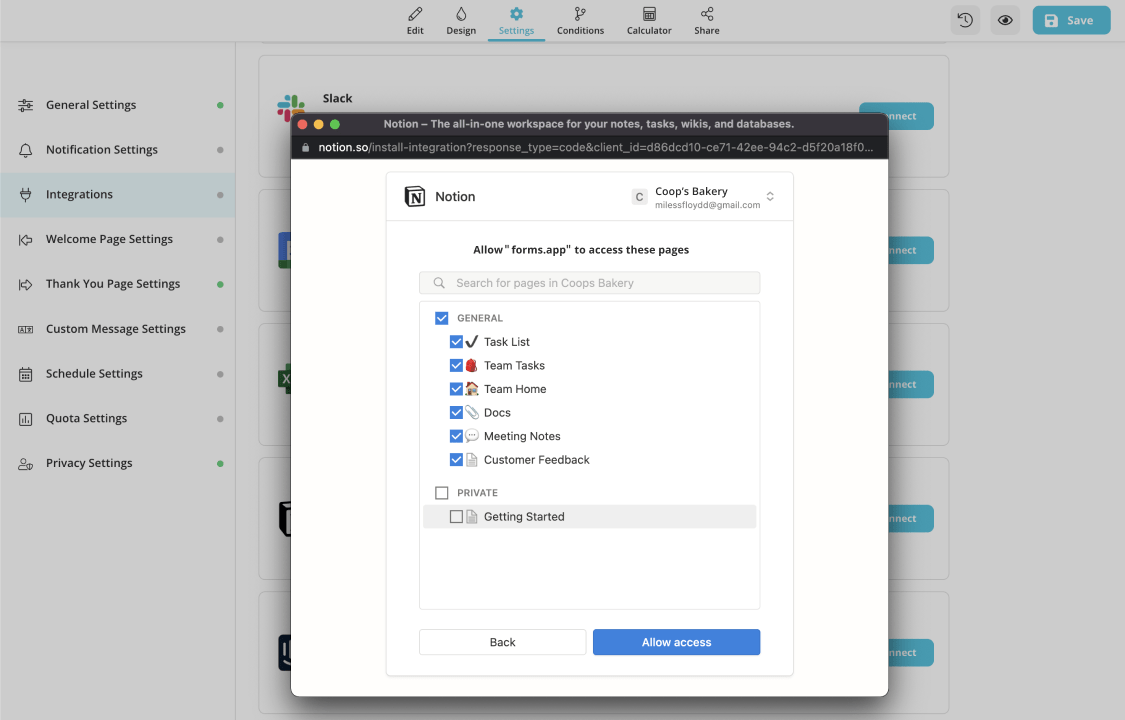 4 - Add Notion properties from the database and pair them up with your form fields;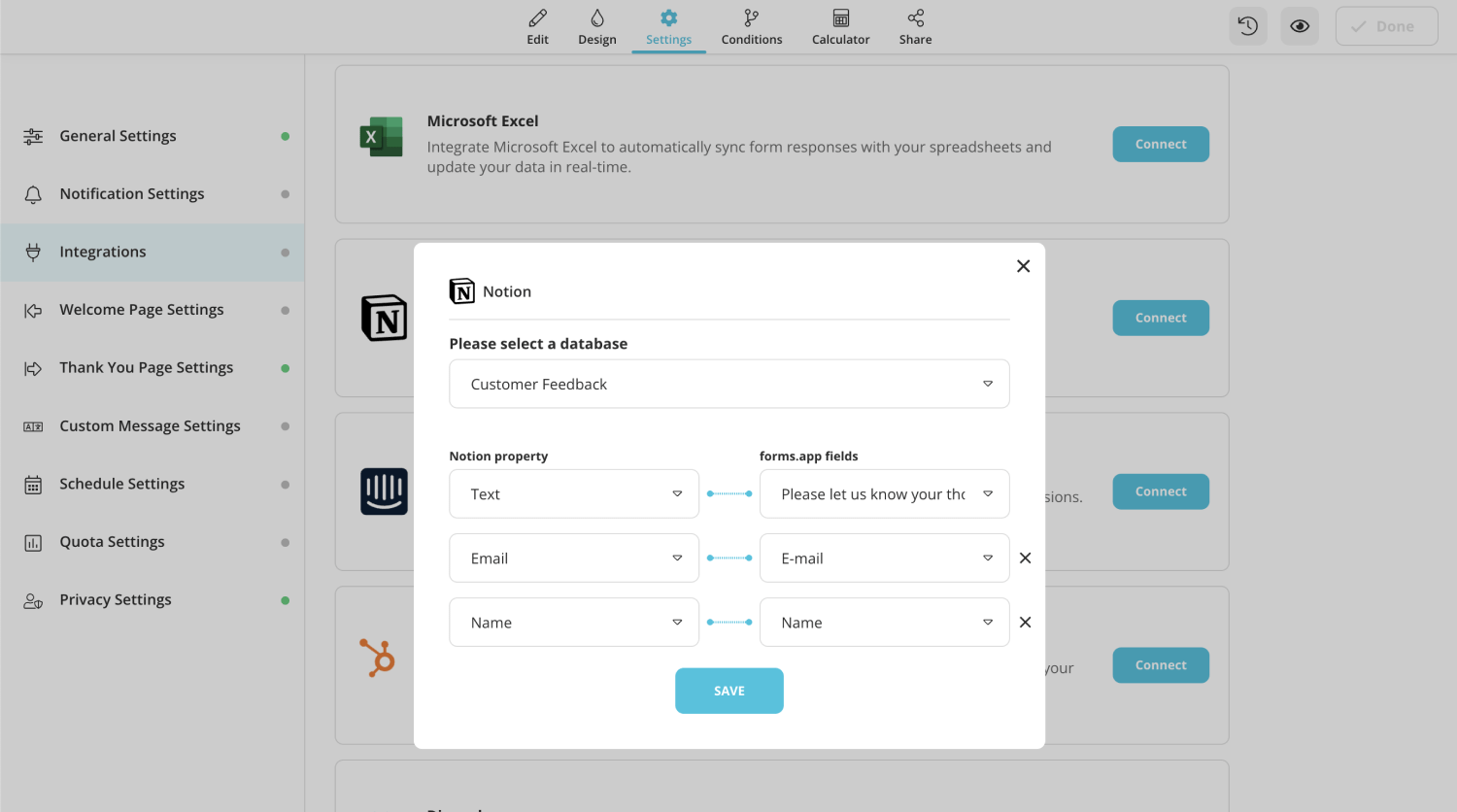 5 - That's it! You can now test your integration to see if it works as intended.