Today, people can choose from many different methods to create a website. However, WordPress is usually The One that comes to mind first. This is, of course, the result of years of consistent work and being able to provide all services related to websites. That's why forms.app facilitates creating a WordPress contact form even more.
Since contact us forms are almost inseparable from websites, today's topic will be about contact forms you can use in WordPress sites. However, you can create any custom form in a similar way. In fact, if you have a WordPress website, it will only take a few minutes to generate professional WordPress forms. But first, let's dive into the reasons why you should use a custom WordPress contact form.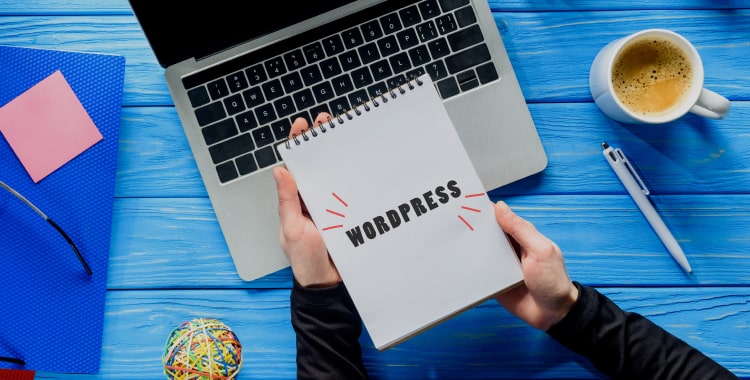 In WordPress sites, you may use numerous types of forms, from registration forms to contact forms. And creating complex forms all by yourself by writing code is surely a laboring task. But now, you can use forms.app to generate wonderful forms and embed them faster and easier with forms.app's WordPress form builder plugin. Moreover, its advantages will be the best of both worlds:
Having instant access to expertly designed form templates: forms.app has a built-in library of form templates. To have a custom contact form, you can choose a contact form template you like and proceed to edit. You and your website visitors will undoubtedly be delighted by form templates and themes created by forms.app's expert team.
Creating complex forms by using conditional logic: For businesses and professionals, using simple forms cannot be an option all the time. Hence, forms.app presents its handy feature for making complex forms: conditional logic. By using this method you can assign conditions to each field and show or hide them according to the visitors' responses.
For example, you can ask visitors to choose a topic for their messages and show separate form fields. This will help you get more organized answers. Furthermore, you will be able to sort the form submissions more easily. Explore forms.app's advanced features and expand your capabilities in a flash.
A user-friendly interface in WordPress form plugin:
forms.app's WordPress contact form plugin will enable seeing all your forms in a well-planned environment that is easy to navigate. Once you are logged in, you can casually select your form and the embedding process will be finished in mere seconds. Options for adjusting the block size will also be included on this menu.
Phishing and spam protection: Using built-in forms or accepting messages directly can cause some problems. For instance, you may face spam messages or even worse, phishing attacks. Therefore, you might just add a CAPTCHA and verify if the sender is really a human or not.
Fast opening websites: Moreover, internal elements may slow your website, because all the elements should be loaded in order for your web page to be fully functional. That is why using iframe will speed up your website and lead to faster opening. You will feel the speed and mobility by keeping your website as light and fit as possible!
Safe file uploads: In the same way with messages, accepting file uploads directly poses a huge threat for website owners. Nevertheless, you can get protection by bringing up a second layer and receiving files through a contact form. Furthermore, it is possible to limit file extensions that your visitors can send. Contact forms you will create on forms.app will make the whole process much safer for everyone.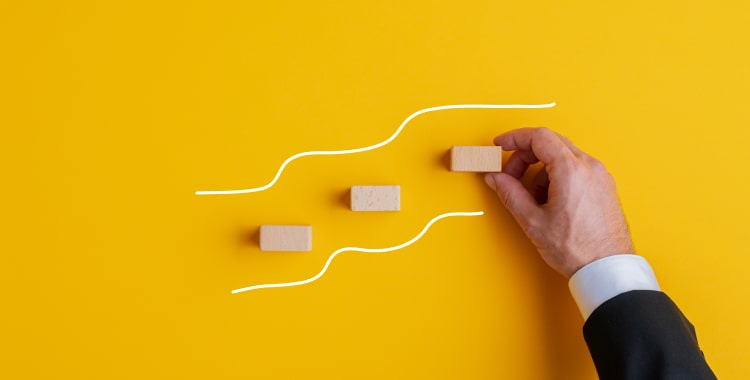 forms.app offers a really simple workflow for creating a WordPress contact form in minutes. The only thing you have to do is to follow the following steps and enjoy saving time and effort at the same time. Once you have finished and embedded your WordPress contact form into the web page you want, you can start accepting form submissions as you update your page.
1. Sign up or login to forms.app
In order to start creating forms and seeing them in WordPress contact form plugin, first of all, you must sign up or login forms.app. You can either use your email and go on with the standard sign-up method or you can simply register to forms.app by using your Google, Facebook, Apple accounts.
The registration process will only take a minute, no matter the method. Once you have created your forms.app account, you can head over to the settings and enter or edit some details. After the free registration process, you will have access to great templates and smart customization features.
2. Create your first contact form
On forms.app, you will have many ways to create a WordPress contact form. For example, you can start from scratch and add all the form fields manually or select a template that catches your eye and edit the fields. On the templates menu, select more templates to see the complete list and their designs. In sum, you can use them as a base and save time by merely editing.

3. Add fields and customize design
forms.app's edit page is easy to navigate and offers a solid experience. On the fields menu, you can find countless field types and select the one you like. It is also possible to edit the current fields by simply clicking on them. You can change their contents, assign conditions, or change their form types altogether. It is wise to make some of the questions required for contact form submissions.
As for the designs, forms.app got you covered in this area, as well. You can start designing your form manually and according to your WordPress page. You have the option to choose from forms.app's endless library of form themes. This literally reduces the time you will spend on form design to seconds.
4. Modify your form settings
The settings page includes options for privacy, general features, publishing date, integration, and so forth. After completing your form content, you can fine tune your form according to your website style. For example, you can enable multiple form submissions or make logging in required for sending messages.
In addition, it is possible to enable notification for both parties. As a result, you will instantly get a notification (in the form of an email or push notification) and your visitors will be certain that their message has reached you without any problems. If you are looking to use external web apps with your contact form, you can do so by selecting the available apps through Zapier. Many other feasible options are included as well, such as:
Setting a Welcome / Thank-you page
Direct message options for WhatsApp and Facebook messenger
Quota options
Showing Captcha
5. Create a contact us page on WordPress
WordPress and forms.app have substantially similar procedures for creating pages/forms. After you have logged into your WordPress account, simply select a template or open a blank page. On the left menu, you can click the add new page button and select a template for that page. As this is a general contact page, you may consider adding other ways for contacting you, as well as a map or email address.
6. Embed your contact form
Lastly, you need to embed the contact form into the WordPress page you have created. This is a fairly simple process that you can handle in two ways. The first one is the standard embedding and the latter is by using forms.app's WordPress form plugin. According to your preferences, you can apply these methods and have your contact page ready in seconds.
Standard version: (1) After your contact form is ready waiting, adjust the height and width sizes for your web page. Each change will be shown on the preview window. Therefore, you can make sure your form looks okay on both desktop and mobile. (2) Next, simply copy the Iframe code on the share menu. (3) Lastly, you can choose custom html on the WordPress and add your WordPress forms as a block, much like other elements.
Advanced version: As a WordPress form builder, forms.app also provides you with a WordPress contact form plugin. Once installed, forms.app's WordPress form plugin will show all the forms you have created in a separate, and needless to say user-friendly, interface. All you have to do is log in to your forms.app account and select a form to embed. It will simplify your workflow and save a great deal of time.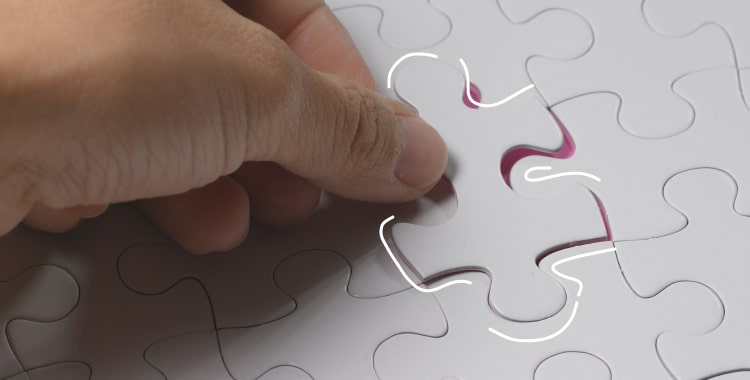 Final touches
After following these basic steps, your contact page should be finally ready. You can place the form in a convenient place on your web page and get an awesome looking contact page. It is also possible to switch to the step-view to make contact form smaller. This way, you will create one-question pages and ensure all necessary questions are answered.
Before updating your WordPress page, make sure to preview how your contact page looks. After seeing it looks good on both desktop and mobile devices, you can simply open your contact page to your visitors. With the touch of forms.app, your smart work will always prevail. Enjoy receiving messages/files securely and check the responses on your forms.app account.