Course evaluations give students a chance to express their opinions about the subject matter and the instructor, which is essential for raising the standard of instruction. The goal of course evaluation surveys, their significance, and the various types of questions that are typically asked in these surveys will all be covered in this text. We will also go over how institutions can use feedback and the advantages of course evaluation surveys.
It's important to take into account the type of questions being asked as well as the format and timing of the survey when creating evaluations. The questions should cover the most crucial elements of the subject matter in a clear and precise manner. Additionally, the survey should be simple to complete and delivered when survey takers are most likely to give thoughtful and sincere feedback.
What is a course evaluation survey?
Course evaluations are a process of gathering feedback from students who have taken a course in order to evaluate the effectiveness of the course and the instructor. When it comes to course evaluation surveys, one thing is important: anonymity. If students are assured that their answers will remain anonymous, the results will be more precise and specific. You can ensure anonymity when creating your survey and get better student feedback.
Course evaluations can be performed in a variety of ways, including online polls, paper questionnaires, and in-person feedback forms. These evaluations typically ask students to rate a variety of course components, such as the course objectives' clarity, the quality of the instructional materials, the instructor's effectiveness, and the overall learning experience.
25 survey question examples for your course evaluation questionnaire
Course evaluation questions can be prepared for several categories, such as the satisfaction of the attendees, the effectiveness of the course, and the instructor's capabilities. End-of-course survey questions provide a final evaluation of the course. You can determine the question type yourself: multiple choice, yes-no, open-ended questions, etc. We listed 25 amazing class evaluation questions for your course evaluation survey in various categories:
Questions in terms of course content:
1 - Did the course materials (textbooks, supplementary articles, audiovisual sources, course assignments etc.) support your learning effectively? (Single-selection)
a - Yes
b - Partially
c - Not sure
d - No
2 - Were the learning outcomes clearly stated in the course syllabus? (Yes/No)
a - Yes
b - No
3 - Were you able to understand the course material? (Yes/No)
a - Yes
b - No
4 - Did you feel that the course content had any gaps that needed to be filled?(Yes/No)
5 - How useful was the course in developing your knowledge and skills? (Single-selection)
a - It was not useful at all
b - Very little
c - Moderate
d - Quite a few
e - Too much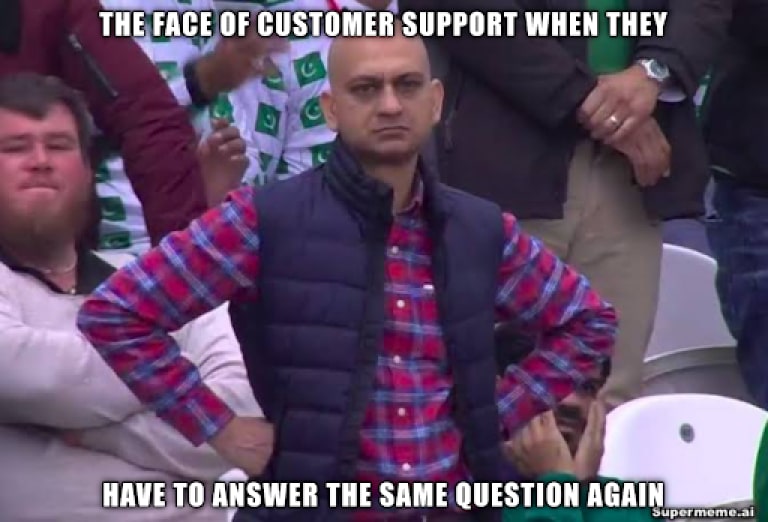 Questions in terms of instructional delivery:
6 - Were the instructor's teaching methods effective? (Single-selection)
a - Yes
b - Yes, but it can be improved
c - Not sure
d - No
7 - Did you get the feedback on assignments and grades in a timely manner? (Yes-No)
a - Yes
b - No
8 - Did the instructor effectively use technology or other resources to enhance instructional delivery? (Yes-No)
a - Yes
b - No
9 - How successful was the course instructor in managing time effectively and keeping the course on track? (Single-selection)
a - Very successful
b - Somewhat successful
c - Unsure
d - Not very successful
e - Not at all successful
10 - Did the instructor use examples and real-world-specific questions to help students understand course concepts? (Yes/No)
a - Yes
b - No
11 - Would you attend another course with the same teacher as instructor? (Yes/No)
a - Yes
b - No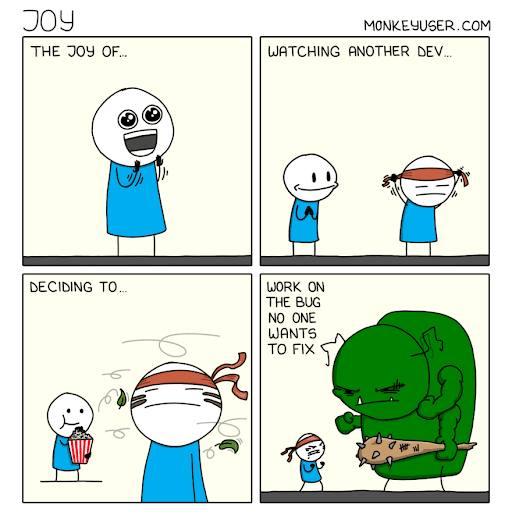 Questions in terms of self-evaluation:
12 - How often did you prepare before the course? (Single-selection)
a - Very often
b - Mostly
c - Occasionally
d - Rarely
e - Never
13 - Did you get the supplementary materials your instructor recommended? (Yes/No)
a - Yes
b - No
14 - How would you rate your overall performance in this course? (Star-rating)
15 - To what extent did you engage with the course content outside of class? (Single-selection)
a - Very frequently
b - Frequently
c - Occasionally
d - Rarely
e - Never
16 - What goals did you set for yourself at the beginning of the course, and how well do you feel you achieved them? (Long-text)
17 - How often did you participate in class discussions? (Single-selection)
a - Very often
b - Somewhat often
c - Occasionally
d - Rarely
e - Never

Questions in terms of overall evaluation:
18 - What did you expect to learn before you started this course? (Short-text)
19 - When did you start the course? (Date)
20 - Do you have any suggestions to improve this course? (Long-text)
21 - If you were to rate the course level in terms of difficulty on a scale, what would be the range? (10 being the most, 1 being the least) (Opinion-scale)
22 - Did you feel free to express your ideas and opinions during the course? (Yes/No)
a - Yes
b - No
23 - Did you find the course engaging and interesting? (Yes/No)
a - Yes
b - No
24 - How well did the course prepare you for future courses or opportunities in the field? (Single-selection)
a - Very well
b - Somewhat well
c - Not sure
d - Not very well
e - Not at all
25 - Would you recommend this course to others? Why? (Long text)

Why do educational institutions need to collect feedback about courses?
Educational institutions frequently use the data gathered from course evaluations to enhance their curricula and teaching methods. For instance, if students consistently give a particular instructor or aspect of the course low ratings, the institution may take action to address the problem, such as by giving the instructor additional training or updating the course materials. Educational institutions should encourage students to feel free to give feedback on course standards of performance.
Cours evaluation surveys can;
Assess the efficacy of the educational program: Course evaluations can provide information aboutabout the success of educational program, assisting institutions in determining whether their efforts are meeting both student and industry standards.
Identify areas for professional development: Course evaluations can help institutions identify areas where instructors could benefit from additional training or support, resulting in better teaching abilities and more effective instruction.
Improve student satisfaction: Student satisfaction will increase as institutions listen to their students' opinions during course evaluations and implement changes that improve the learning process as a whole.
Promote institutional accountability: Course evaluations show a dedication to ongoing improvement and institutional accountability, which can improve the institution's reputation and draw in more students.
How do you create your own course feedback survey?
When you want to prepare a course feedback survey, you may be confused about where to begin. All you have to do is go to forms.app and check out the course feedback survey templates. Get inspired and create your own survey! You can also use existing templates. Here are tips for creating a survey in three steps:
1 - Sign up or log in to forms.app: To create a course feedback survey, you must first have a forms.app account. If you have an account, log in. If not, sign up now and start this journey!

* * *
2 - Choose a sample or start from scratch: In the forms.app, you can select from existing course evaluation survey templates. You can use these templates directly, make any changes you deem necessary, or start from scratch.

* * *
3 - Add content: You can customize your survey. You can select themes with different backgrounds and change settings.

* * *
4 - Share your survey with participants: Choose the right timing, use multiple communication channels, and decide on a clear and brief introduction message. Now, it's time to present your survey to your audience.

Conclusion
For your inspiration, we have compiled 25 course feedback survey questions. In addition to these, there are countless other questions you can consider. In forms.app, you can design a survey however you like. in order for your courses to produce improved results.
Overall, course evaluations are a crucial tool for raising the standard of education. Students can assist teachers and administrators in improving the learning environment for everyone by offering feedback on their performance. Get started by choosing one of the three survey templates below!