Every person has a different learning style. Some people learn by writing, while others learn by seeing. Listening or practicing are also types of learning. Online learning tools allow you to make quizzes, which are learning aid. Thanks to the quizzes, you can discover many subjects visually more easily. In addition, quizzes are not only used by students because you can also have fun with friends by making a quiz.
There are lots of quiz makers, and these tools are easy for you to learn while having fun. One of these online quiz makers is Quizlet. Quizlet has advanced features, but for different reasons, people may want to turn to Quizlet alternatives. In this article, we will examine quiz makers that are paid and free alternatives to Quizlet in terms of features and price.
Quizlet: features & pricing
Quizlet both engages and teaches its users with its various question preparation features. Especially thanks to flashcards, it saves you time and helps you learn important terms. Moreover, you can add diagrams, images, and audio to your quizzes. For this reason, Quizlet accelerates your learning both visually and audibly. Quizlet's pricing system is as follows:
There is no free plan (only a 7-day free trial)
Quizlet Plus: 35.99 USD per year or 7.99 USD per month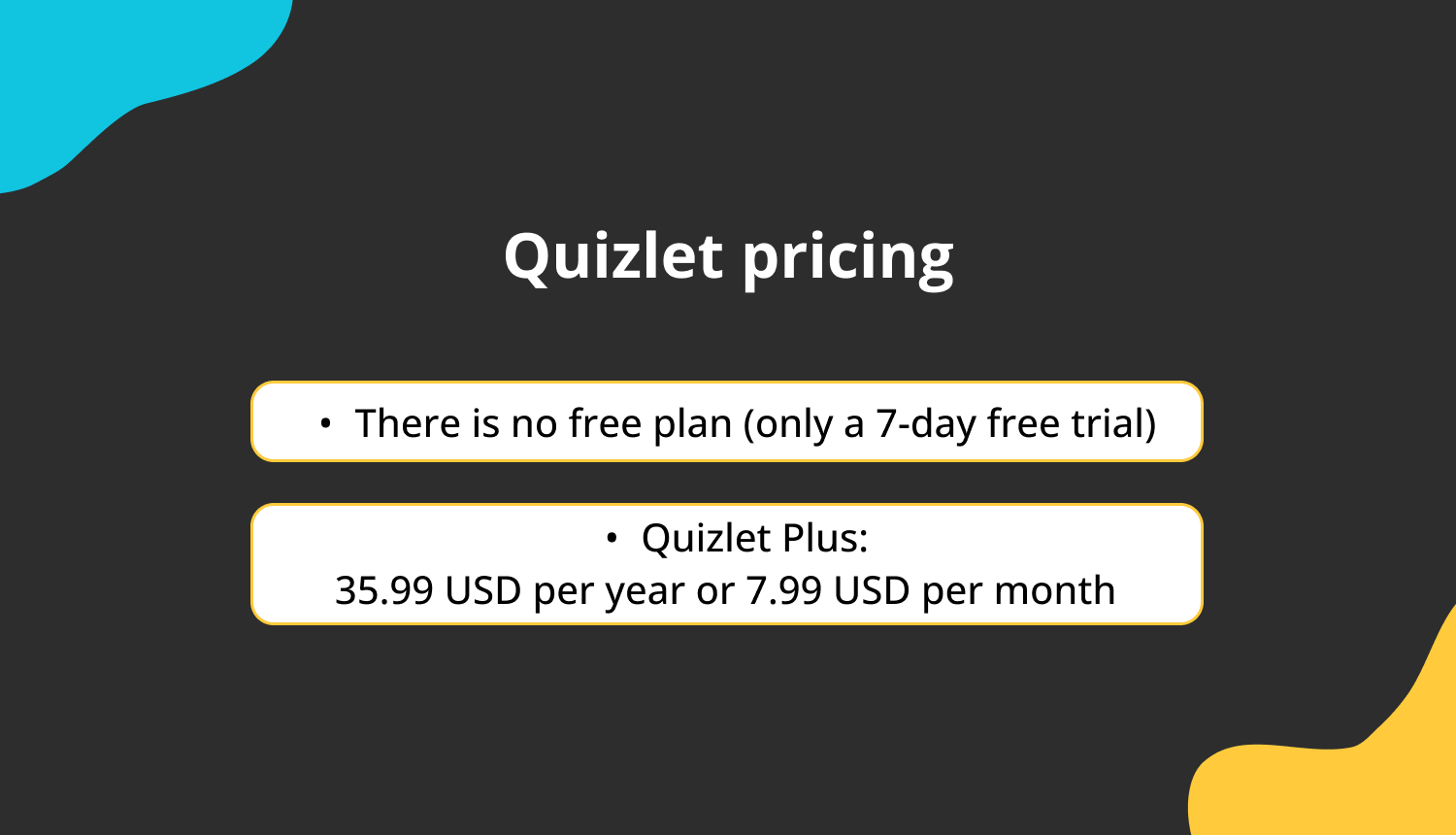 Quizlet pricing
Although Quizlet is a trendy tool for creating quizzes, it may lag behind its competitors due to some features. The first is that Quizlet does not have a free plan. It only offers a free trial, which is 7 days. What's more, even if you get a Paid membership, you have to pay annually. In addition, Quizlet also has advertisements, and advertisements can easily be distracting, especially for younger students.
15 great alternatives to Quizlet in 2023
Online quizzes are a great learning experience, especially for students. That's why the number of online learning platforms is also increasing day by day. Quizlet is also one of these online test makers. Although Quizlet has a lot of crucial advanced features, It also has some downsides. That's why people may tend to search for other test maker tools. Here are 15 successful quiz makers for you to benefit from.
1 - forms.app
Despite its youth, forms.app has a number of advantages for customers. Due to its simplicity and low cost, form.app, an online tool for creating forms and quizzes, may be preferred by many. You may quickly calculate quiz scores and display them on the quiz results page using the calculator tool in forms.app. The quiz template inclusion in the free plan is the greatest part of this quiz maker. Additionally, you may build interactive forms from anywhere using the forms application's mobile-friendly app.
Main features:
Calculator features
Conditional logic
Mobile application
Notifications
Privacy settings
400 free form templates
Customization features
Secure online payment collection feature
Share quizzes on social media
forms.app pricing:
Basic Plan: 19 USD (per month)
Pro Plan: 29 USD (per month)
Premium Plan: 99 USD (per month)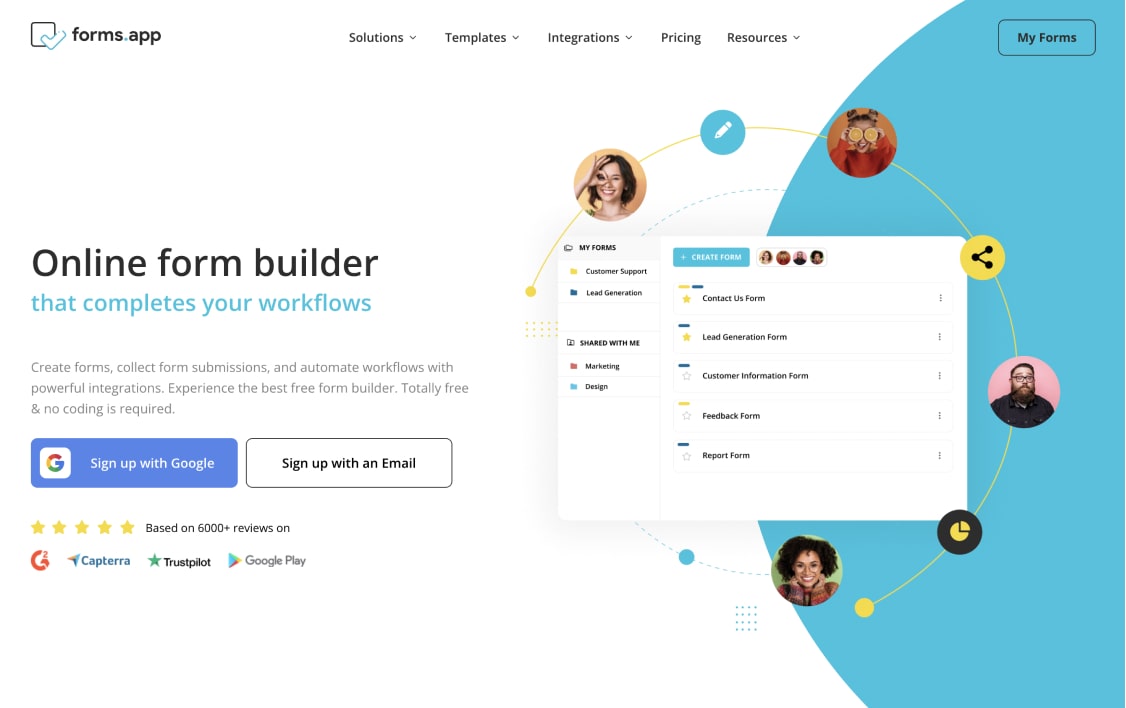 #1 Quizlet alternative - forms.app
* * *
2 - ProProfs Quiz Maker
As the name suggests, Proprofs Quiz Maker is a platform where you can create quizzes. With ProProfs, you can assess both employees and students through quizzes. Additionally, you can add both images and videos to your quizzes. So you provide a better experience for quiz takers. Here are some important features and pricing plans:
Main features:
User-friendly interface
Ready to use questions
Question Library
Add images, videos
Automated grading
Instant feedback and notifications
ProProfs Quizmaker pricing:
Free plan: Yes
Essentials: 25 USD (per month)
Business: 50 USD (per month)
Business+: 250 USD (per month)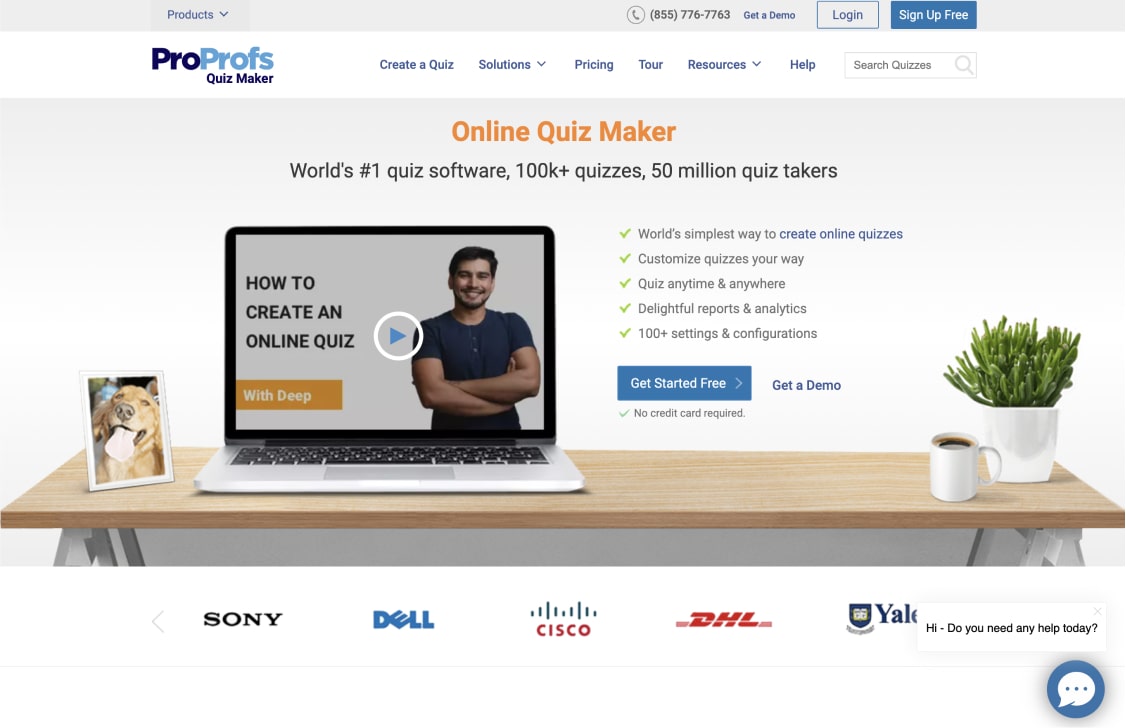 #2 Quizlet alternative - ProProfs Quiz Maker
* * *
3 - Jotform
In addition to helping you create forms and surveys with Jotform, you can create quizzes that you will have fun solving with your friends. Jotform has many advanced features with which you can prepare distinctive quizzes. Jotform has both paid plans and free plans for users. Although the free plan has limited features, you can enjoy it while making simple-looking tests.
Main features:
Ready-made templates
Conditional logic
Customization
Integrations
Drag and drop
Calculator
Jotform pricing:
Free plan: Yes
Bronz: 39 USD monthly
Silver: 49 USD monthly
Gold: 129 USD monthly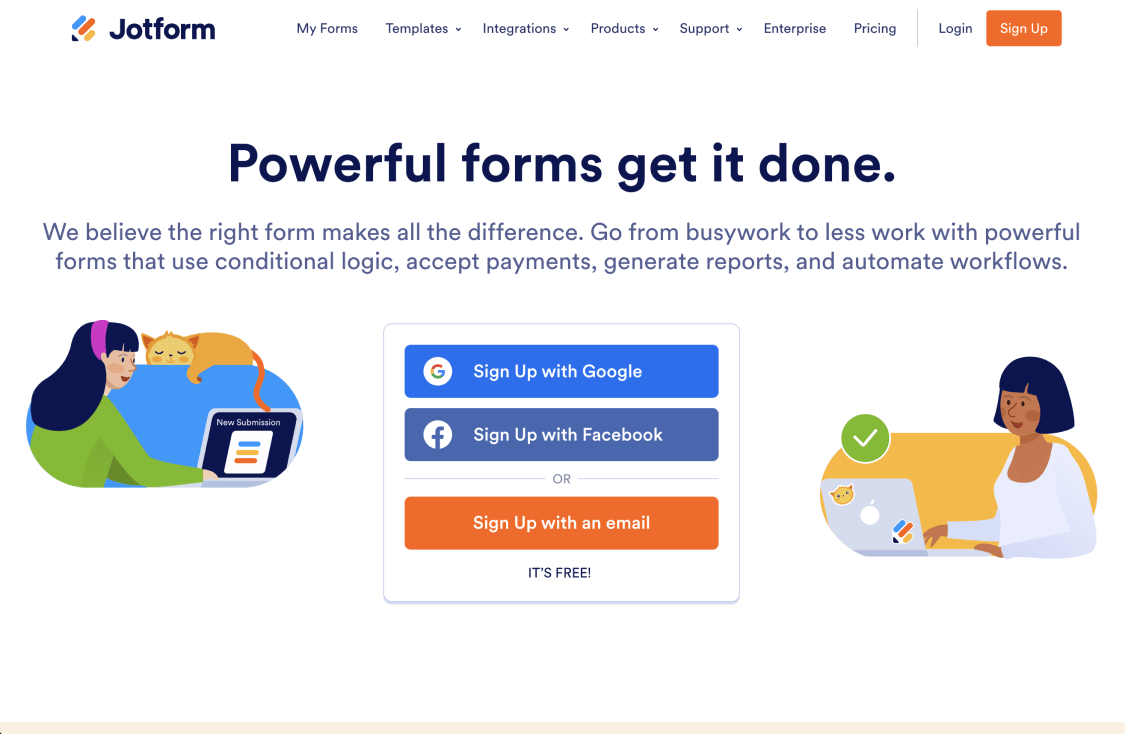 #3 Quizlet alternative - Jotform
* * *
4 - SurveyMonkey
SurveyMonkey is another very popular quiz maker. Thanks to SurveyMonkey's real-time reports, you can observe the impact of your quizzes. Moreover, using ready-made templates, you can do it quickly, even if you don't know how to create quizzes. Thanks to various integrations, you also get a better analysis of your quizzes. Its prominent features and pricing system are as follows:
Main features:
Audience management
Calculator
Export data
Real-time reports
Ready-made templates
Integrations
SurveyMonkey pricing:
Free plan: Yes
Advantage annual: 32 USD per month (billed annually)
Standard monthly: 99 USD per month (billed monthly)
Premier annual: 119 USD per month (billed annually)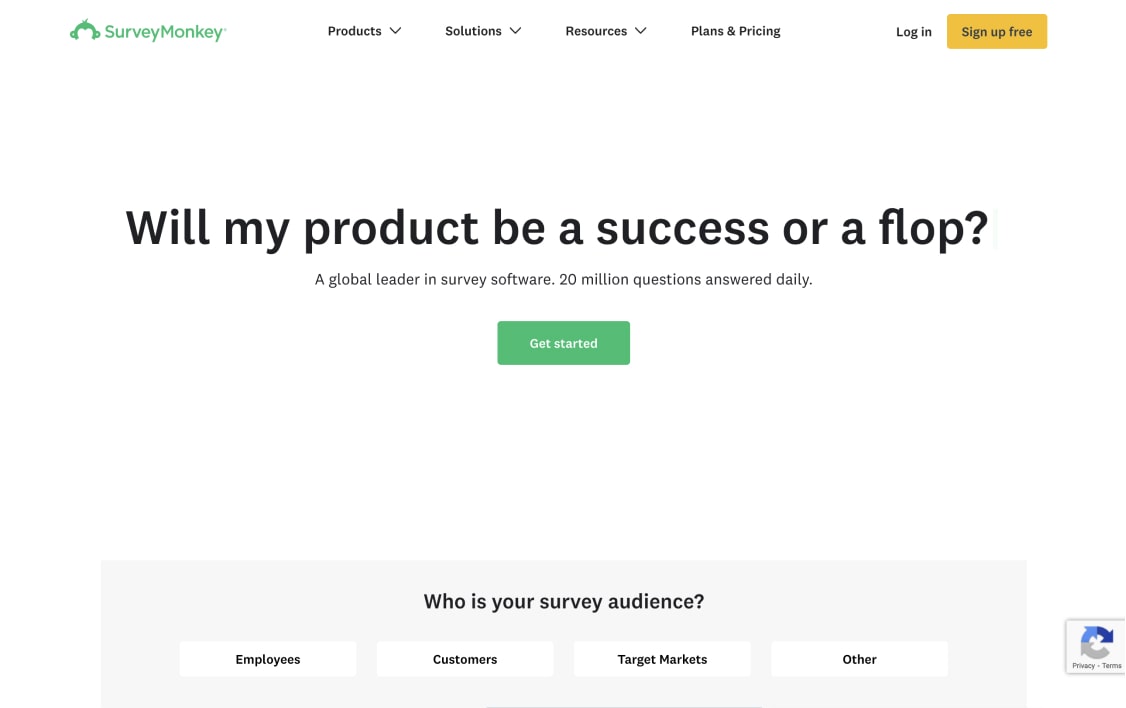 #4 Quizlet alternative - SurveyMonkey
* * *
5 - Typeform
One of the free quiz makers is Typeform. With Typeform, you can export your quiz results and analyze them. Furthermore, with advanced features, you can have eye-pleasing and attractive quizzes. Typeform has a calculator feature so you can easily calculate the scoring of the quizzes. You can benefit from both free plans and paid memberships according to your needs.
Main features:
Data import/export
Conditional logic
Calculator
Notifications
Ready-made templates
Logic jumps
Typeform pricing:
Free plan: Yes
Basic: 29 USD monthly
Plus: 59 USD monthly
Business: 99 USD monthly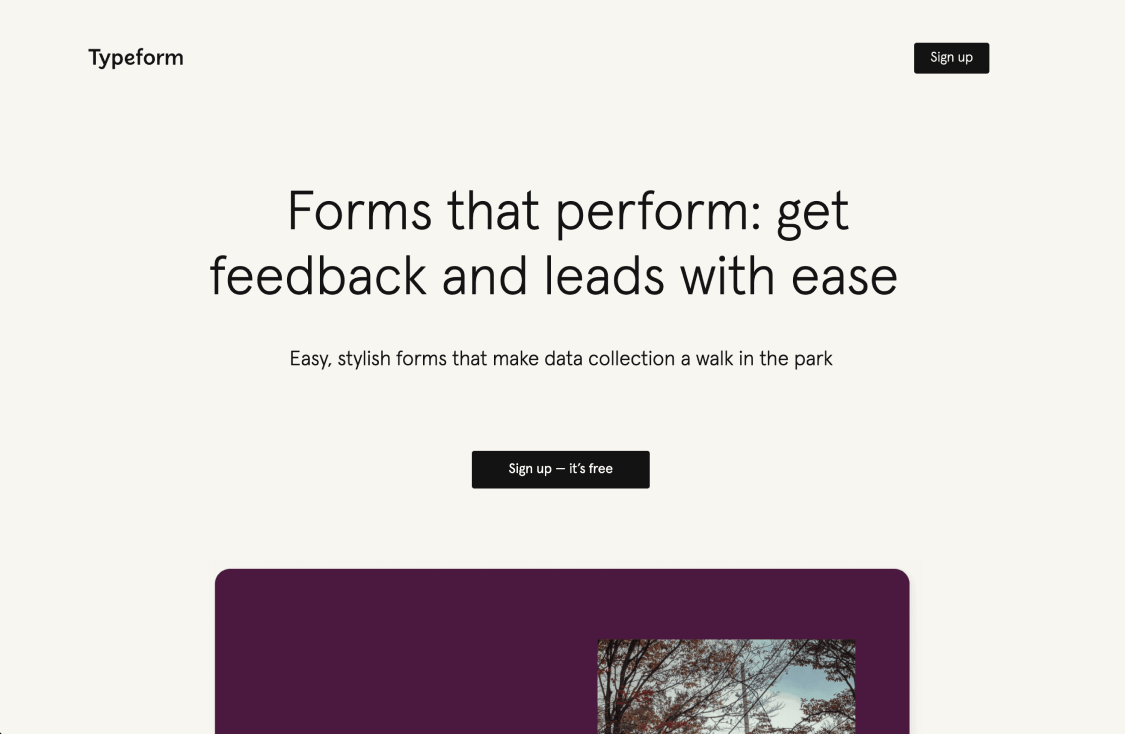 #5 Quizlet alternative - Typeform
* * *
6 - Kahoot
Another Quizlet alternative is Kahoot. Users can create quizzes using flashcards and different types of questions, such as yes/no questions and multiple choice. With Kahoot, you can create interactive quizzes, so these quizzes can be a challenge among friends for fun. In addition, even if you don't know what kind of question you should ask, you can get help using the question bank in Kahoot.
Main features:
Question bank
Different question types
Share quizzes
Add images and videos
Create educational slides
Kahoot pricing:
Free plan: Yes
Kahoot Pro: 3 Euro per month, per teacher (billed annually)
Kahoot Premium: 6 Euro per month, per teacher (billed annually)
Kahoot Premium+: 9 Euro per month, per teacher (billed annually)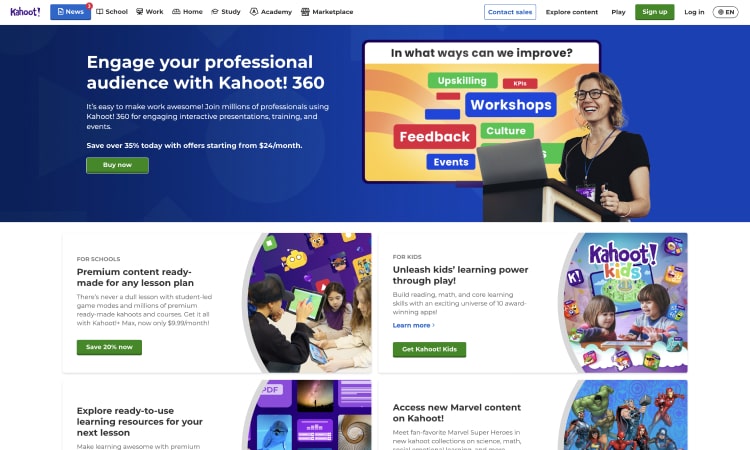 #6 Quizlet alternative - Kahoot
* * *
7 - Qzzr
Another quiz maker that can be an alternative to Quizlet is Qzzr. Thanks to Qzzr's templates, even if you haven't prepared a test before, you can create one in minutes. In addition, with the features in Qzzr, you are more likely to capture leads. Moreover, you can make product suggestions through quizzes and expand your business.
Main features:
Customization
User-friendly interface
Multiple languages
Add images and videos
Ready-made templates
Qzzr pricing:
Free plan: No
Basic: 24 USD monthly
Pro: Contact customer service
Enterprise: Starts from 10.000 USD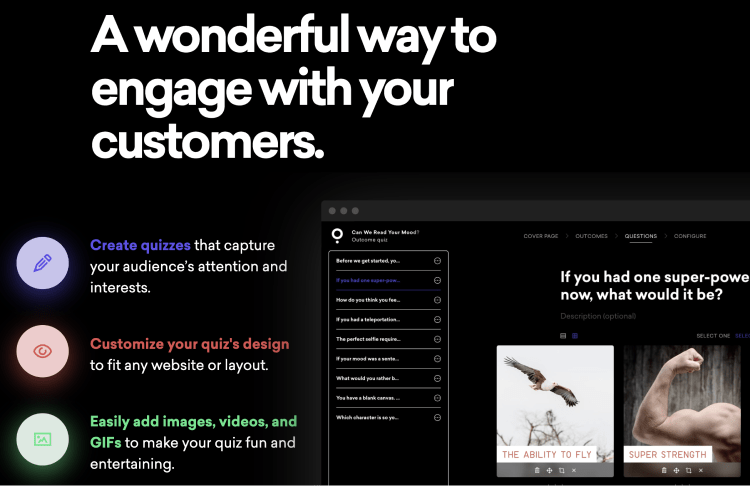 #7 Quizlet alternative - Qzzr
* * *
8 - Testportal
Testportal is another important quiz creator tool. It has many different important features, such as advanced reporting and customization. However, Testportal has a different pricing system. Memberships are divided into two education and business. If you are a non-profit, you can take advantage of the plans in the education plan. Otherwise, there is a different pricing system for companies. Important features and price details are as follows:
Main features:
Auto-generated charts and graphs
Different question types
API integration
Insightful statistics
Time limit
Testportal pricing:
Free plan: Yes, only for the education plan
EDU: 39 USD per year
Standard: 35 USD monthly
Pro: 69 USD monthly
Max: 119 USD monthly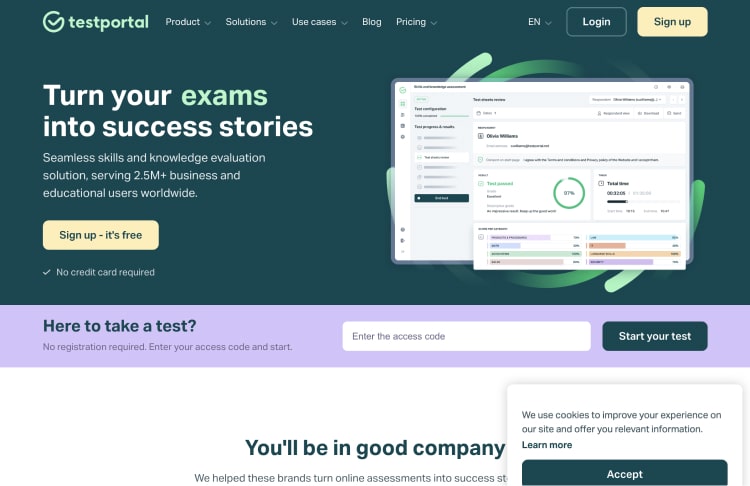 #8 Quizlet alternative - Testportal
* * *
9 - Woorise
Another successful test maker tool is Woorise. With Woorise, both teachers and students can prepare interesting, engaging, and interactive quizzes. It also facilitates learning with different question types. In addition, thanks to the calculator feature, you can bring a different scoring system to the answer to each question. At the end of the test, the result will come automatically.
Main features:
Conditional logic
Customization
Branching forks
Calculator
Customize grading methods
Woorise pricing:
Free plan: Yes
Basic: 29 USD monthly
Pro: 49 USD monthly
Grow: 99 USD monthly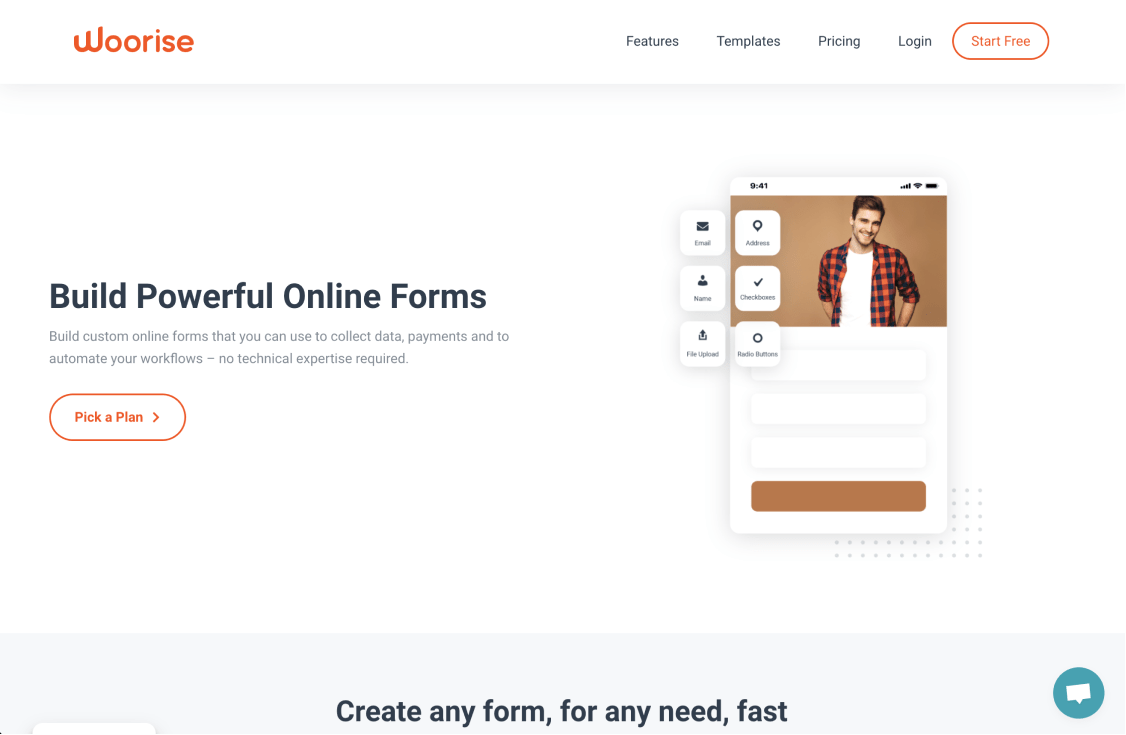 #9 Quizlet alternative - Woorise
* * *
10 - Google Forms
Google Forms is another quiz creator. Everyone can use Google Forms freely. Creating simple and plain quizzes with Google Forms is pretty easy. Without knowing or writing any single line code, users can benefit from its templates. Key features of Google Forms are as follows:
Main features:
Accessible from all devices
Limited templates
Customize font and colors
Use without an internet connection
Add images
Google Forms pricing: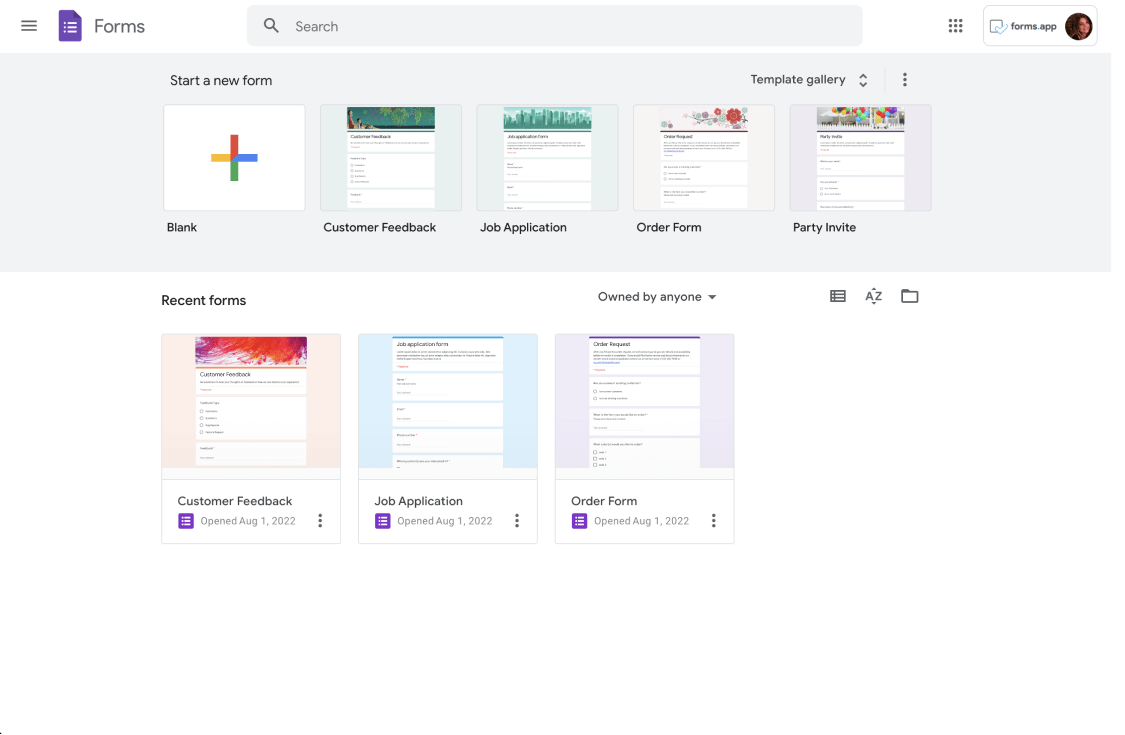 #10 Quizlet alternative - Google Forms
* * *
11 - Wufoo
Another popular quiz creator is Wufoo. You can create engaging tests with Wufoo without any coding knowledge. You can use these tests for education or improve your business. Wufoo has both paid memberships and a free plan. While its free plan has limited features, it is suitable for creating simple quizzes. The prominent features and pricing system are as follows.
Main features:
Customization
Drag and drop
File storage
Collect payments
Wufoo pricing:
Free plan: Yes
Starter: 19 USD monthly
Professional: 39 USD monthly
Advanced: 99 USD monthly
Ultimate: 249 USD monthly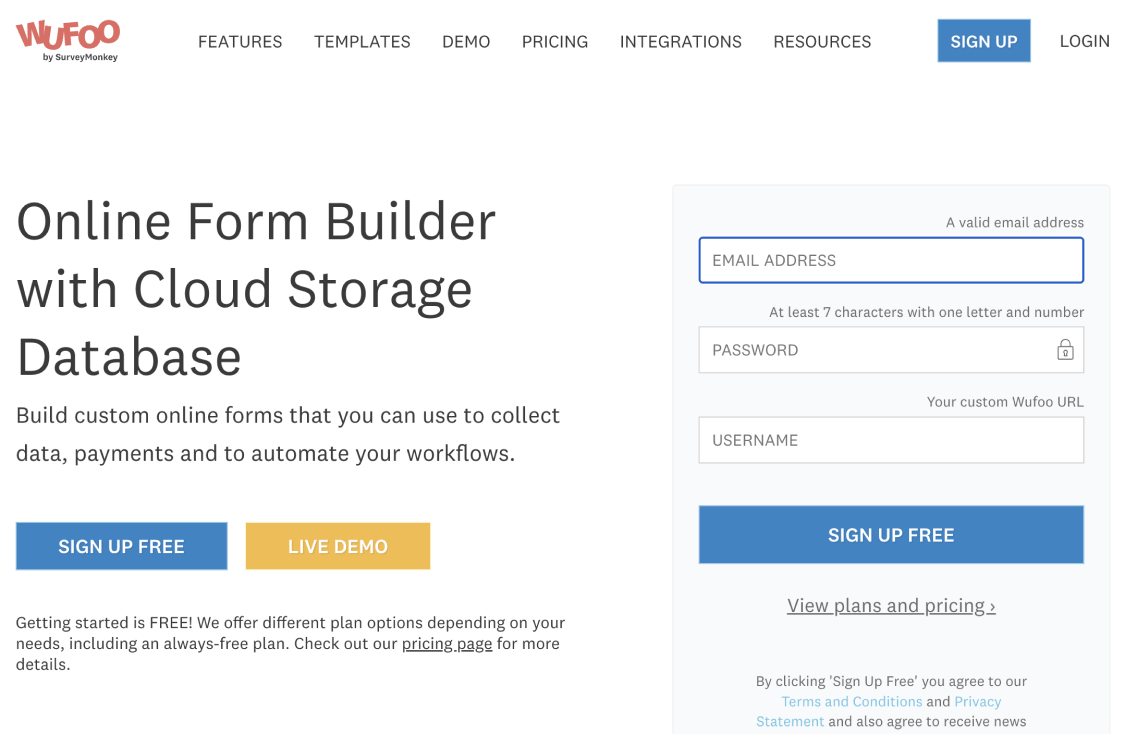 #11 Quizlet alternative - Wufoo
* * *
12 - Slido
Slido is also one of the important quiz maker tools. Thanks to Slido's various themes, you can design your quizzes beautifully. Although Slido is a free plan, it offers very few features. For this reason, in order to create advanced quizzes, you must purchase a paid membership. Its prominent features and pricing system are as follows:
Main features:
Privacy options
Data export
Integrations
Themes
Slido pricing:
Free plan: Yes
Engage: 49 USD monthly
Professional: 149 USD monthly
Premium: 999 USD monthly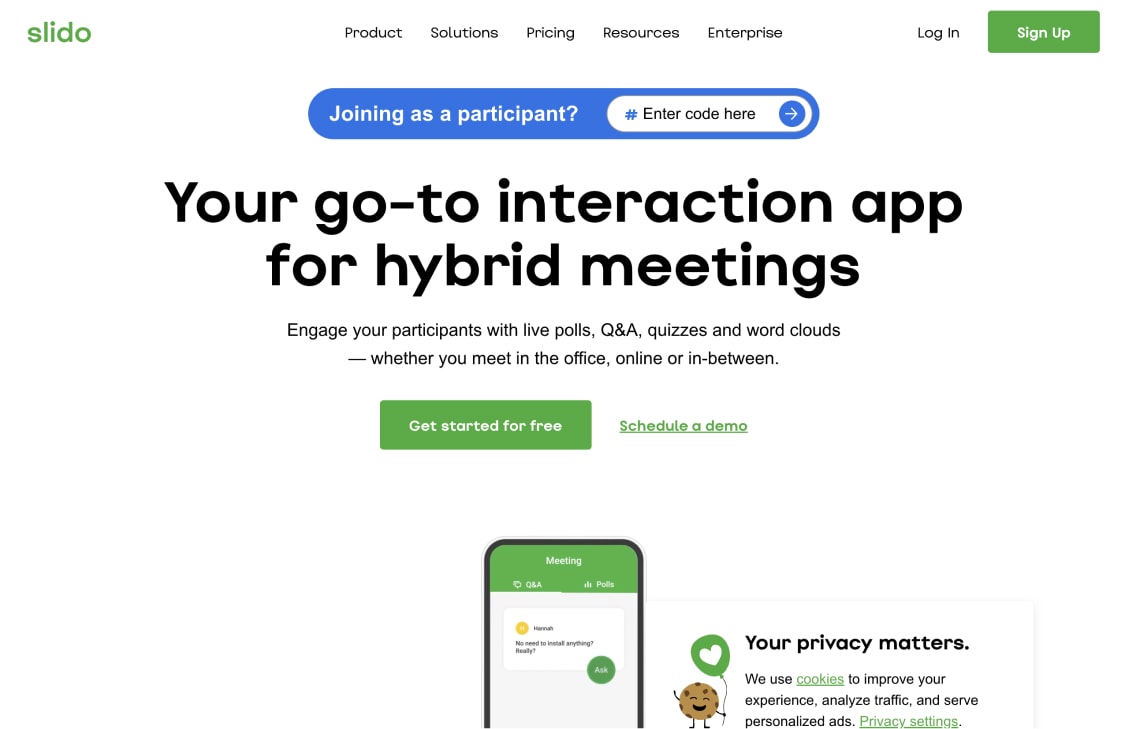 #12 Quizlet alternative - Slido
* * *
13 - Quizizz
Quizizz is another significant quiz maker. You can quickly select one of its numerous pre-made templates, make the desired changes, and then share your tests with whomever you like. Quizizz is also a mobile-friendly app, allowing you to quickly create quizzes wherever you like. Here are the main features and pricing system:
Main features:
Different question types
Add images, videos
Easy to customize
Import quizzes
Quizizz pricing:
Free plan: Yes, for teachers
Standard: 99 USD per month per user
Premier: 149 USD per month per user
Quote-based membership for schools and districts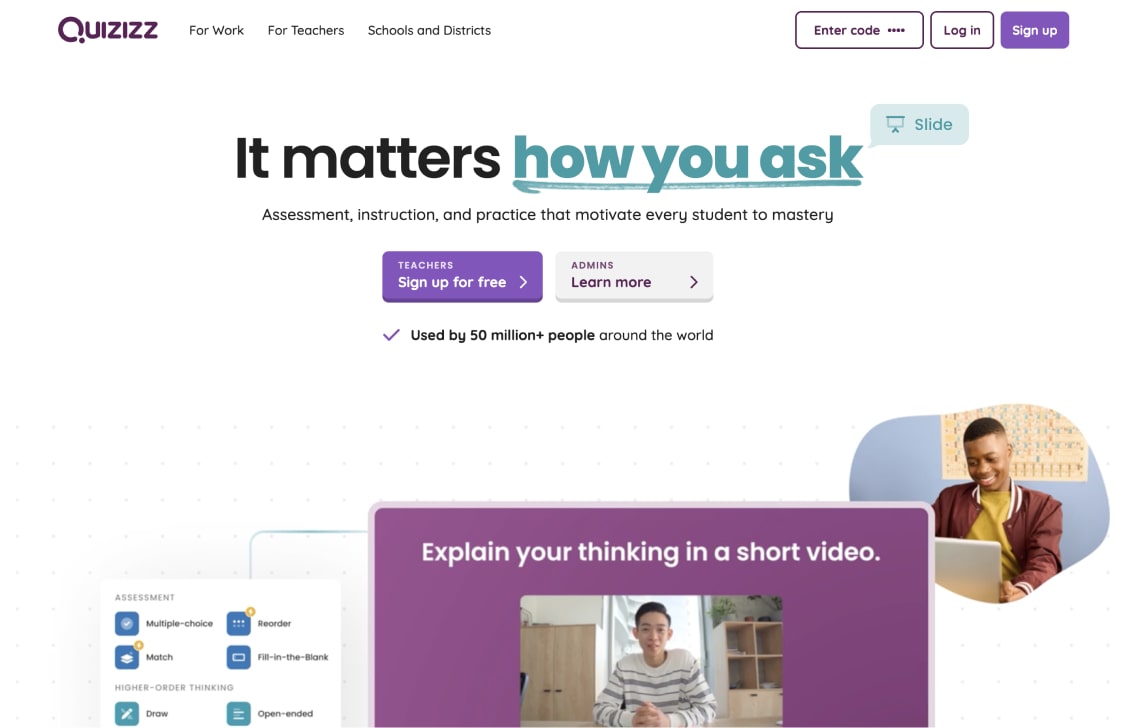 #13 Quizlet alternative - Quizizz
14 - AhaSlides
AhaSlides online poll maker, is a robust cloud-based interactive presentation software for creating interactive presentations. Users can create live quizzes, live polls, Q&A, word cloud, spinner wheel, and brainstorming. In addition, it also offers a library of pre-made and customizable templates and allows users to enable real-time co-editing with multiple team members, saving you time and effort.
Main features:
Real-time voting results

Allow up to 10,000 audiences
Allow anonymous participants
Allow filtering of inappropriate words
Get a report after the presentation is over
Export response data from your presentation into a spreadsheet or PDF.
AhaSlides pricing:
Free Plan: Yes
Essential Plan: 23.95 USD monthly
Plus Plan: 32.95 USD monthly
Pro Plan: 49.95 USD monthly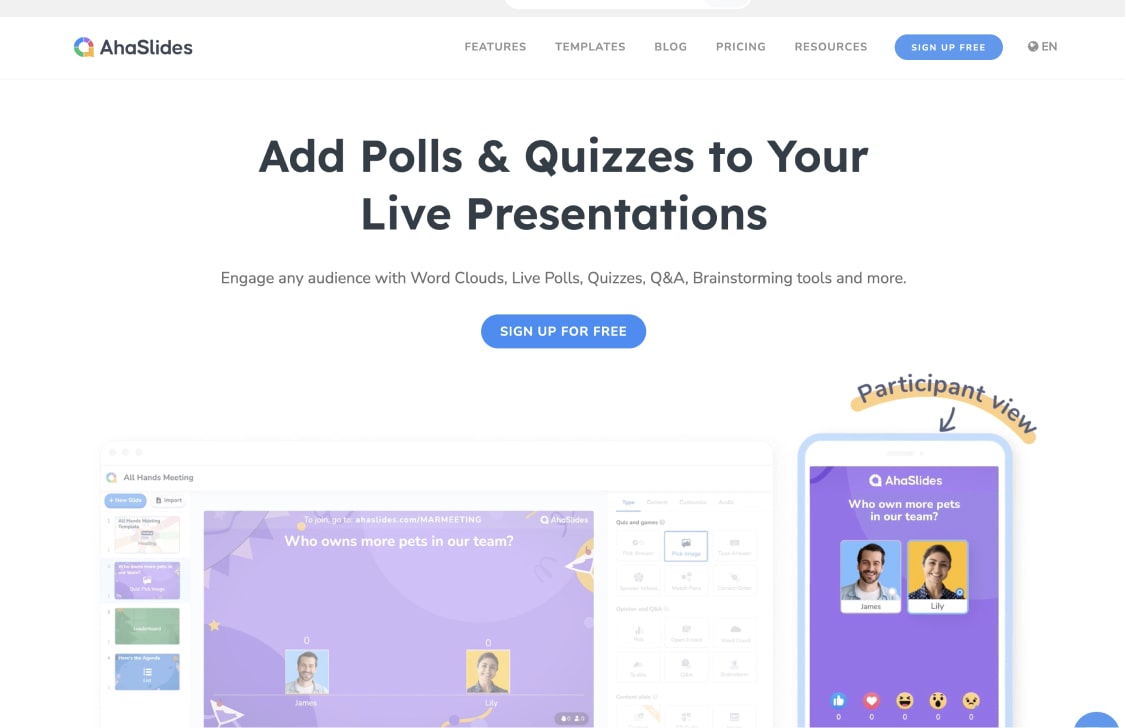 #14 Quizlet alternative - AhaSlides
15 - iSpring Quizmaker
iSpring Quizmaker is a user-friendly tool for creating interactive quizzes. It offers customization options, multimedia support, and comprehensive tracking features. With an intuitive interface and diverse question types, it simplifies quiz creation. It's a tool for educators and trainers to develop engaging e-learning content.
Main features:
Multiple question types

Diverse customization options

Multimedia integration

Tracking and reporting

LMS compatibility

iSpring Quizmaker pricing:
Free Plan: No (14 days free trial)
Basic: 370 USD yearly

Which Quizlet alternative is right for you?
You may be confused by such different features and pricing systems. Among the 15 quiz maker tools, some are alternatives to Quizlet in terms of price, while others are alternatives in terms of advanced features. There are 3 features you should pay attention to:
1 - Be sure of your quiz purpose
2 - Decide on the features that suit your purpose
3 - Compare the prices of quiz maker tools with these features
In summary, each tool has its own distinctive feature. You can make a choice based on the factors you care about. With forms.app, you can easily give different scores to your quizzes with the calculator feature. In addition, it does not waste your time with its user-friendly interface and ready-made templates. If you want to take advantage of the advanced features of forms.app, sign in now, and start using it!