Some languages are written left-to-right, such as Latin or English, and some are written right-to-left, such as Arabic or Hebrew. On forms.app, you can adjust your forms for all languages. This article will cover how you can turn your form into the right-to-left format.
1 - Make sure you have completed the editing process and click on "Design":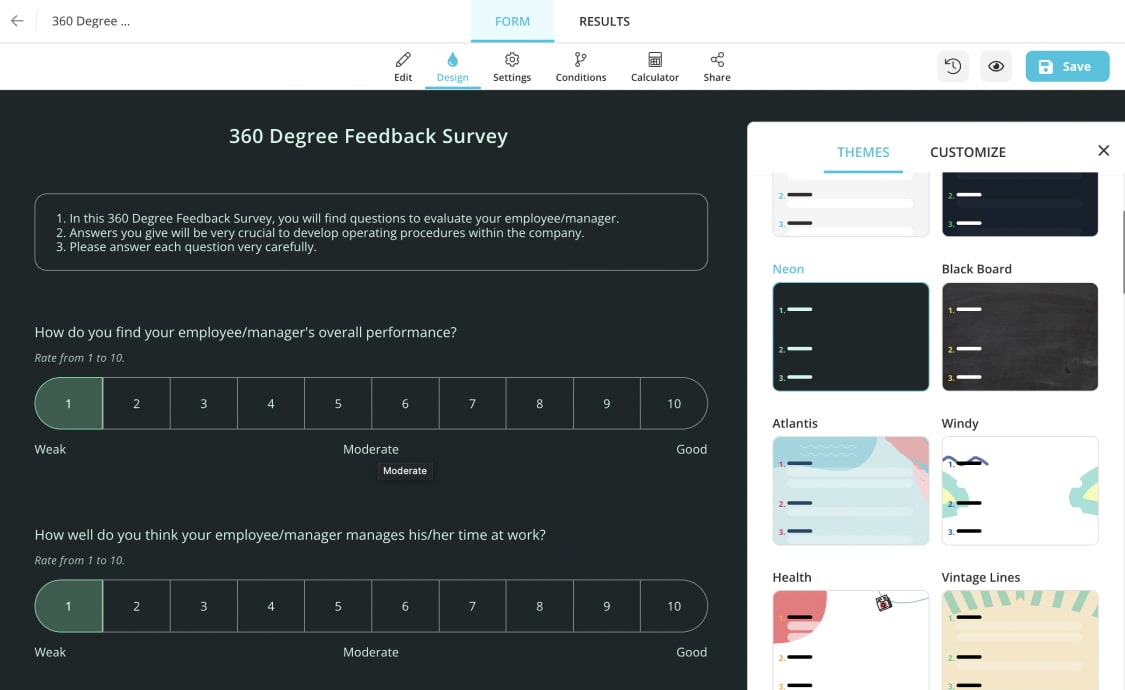 2 - Hit the "Customize" button and scroll down to find RTL: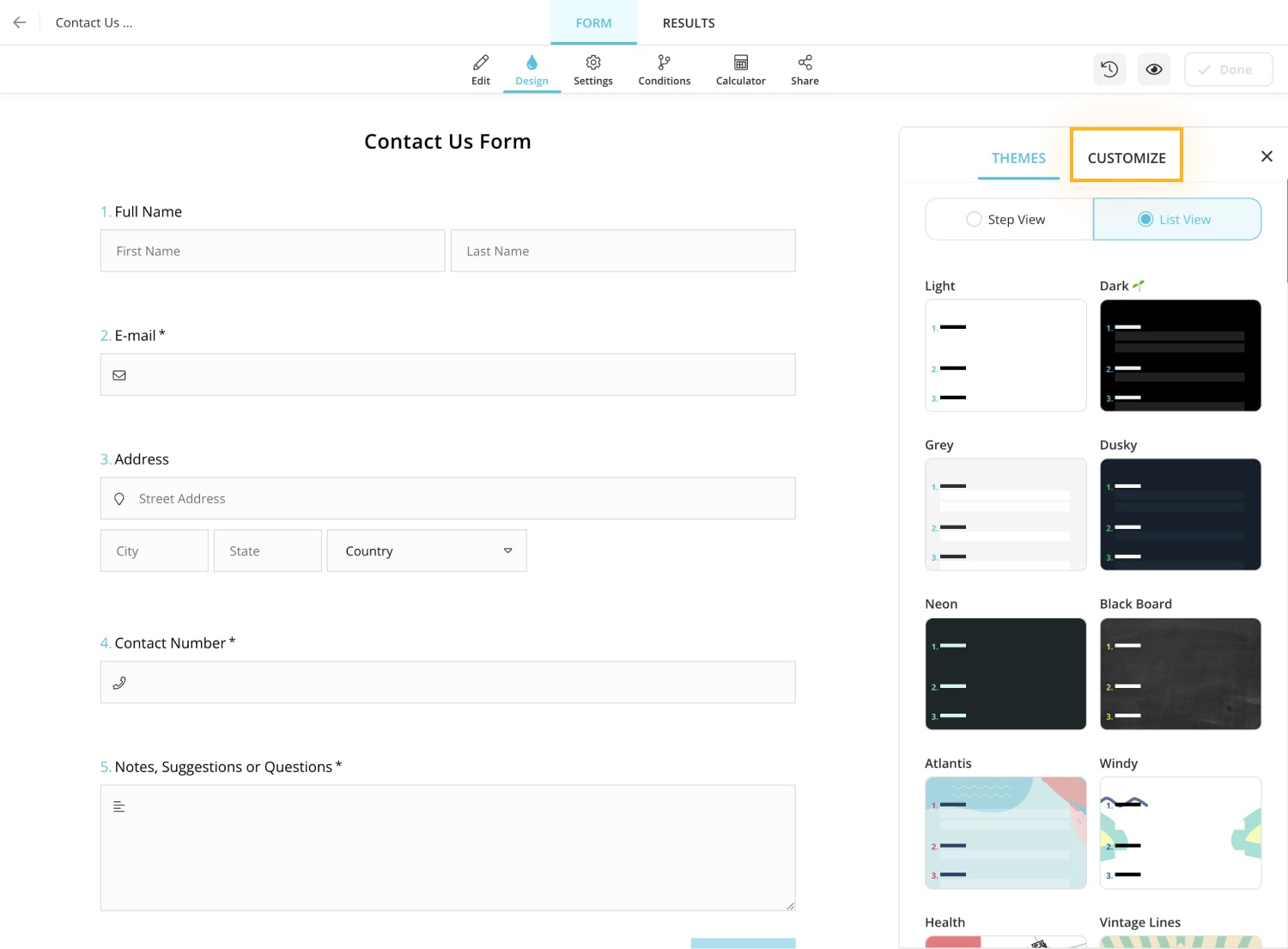 3 - Simply enable it and you are good to go:

Done! Now the texts will be right-to-left when your respondents start typing to fill in your form fields.
Visit other articles to learn more about customizing your forms in a few easy steps.