forms.app allows you to create custom URLs for your forms. This feature will make your forms easier to access and be remembered. You can simply change the URL of your forms by following the steps below.

1- First, open the Share page and see the form URL:
You can only edit the URL once you change your privacy setting to public on the share page.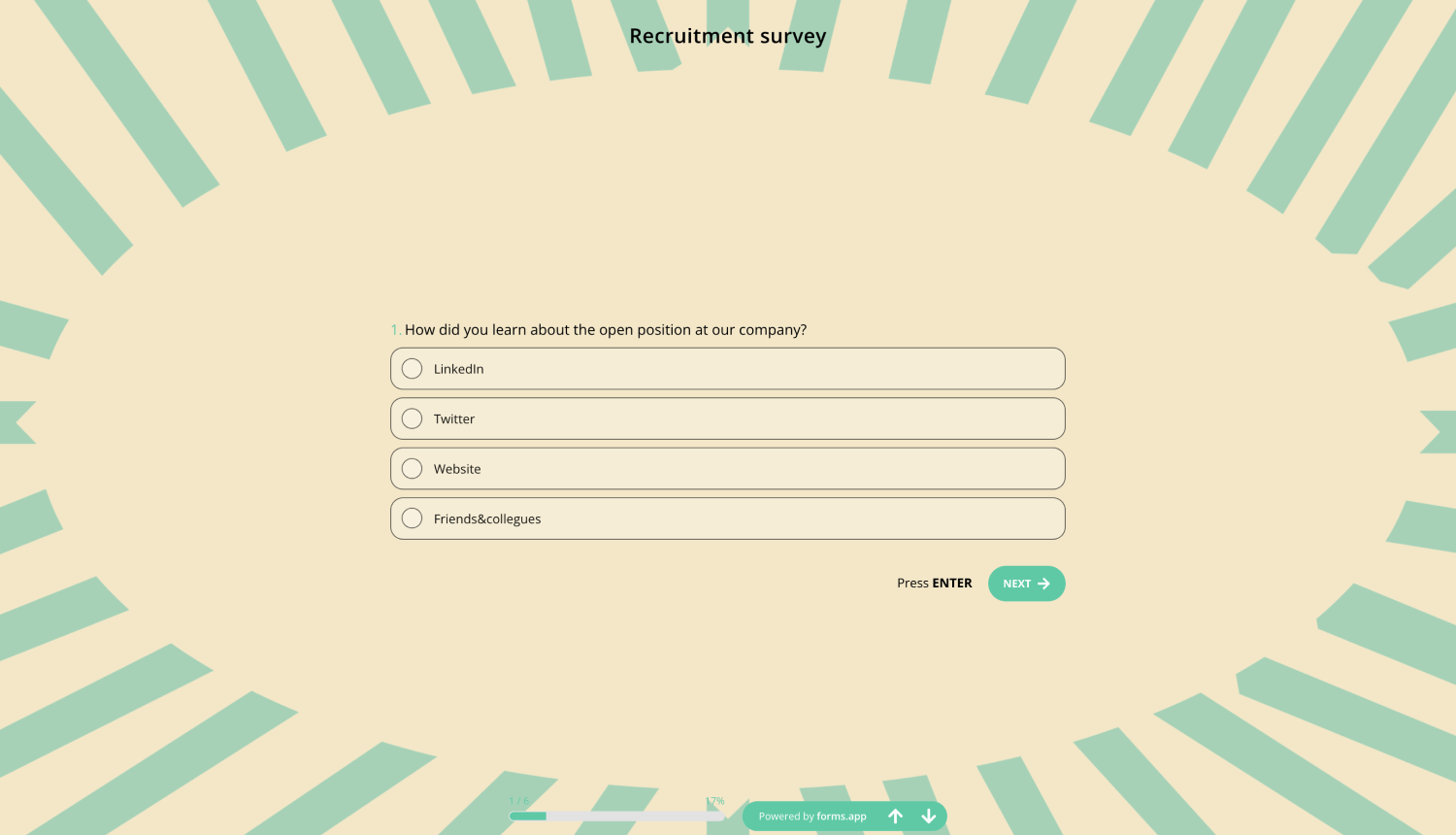 * * *
2- Then, You can change the blue colored text:

* * *
3- It is also possible to change the URL by clicking the pencil button: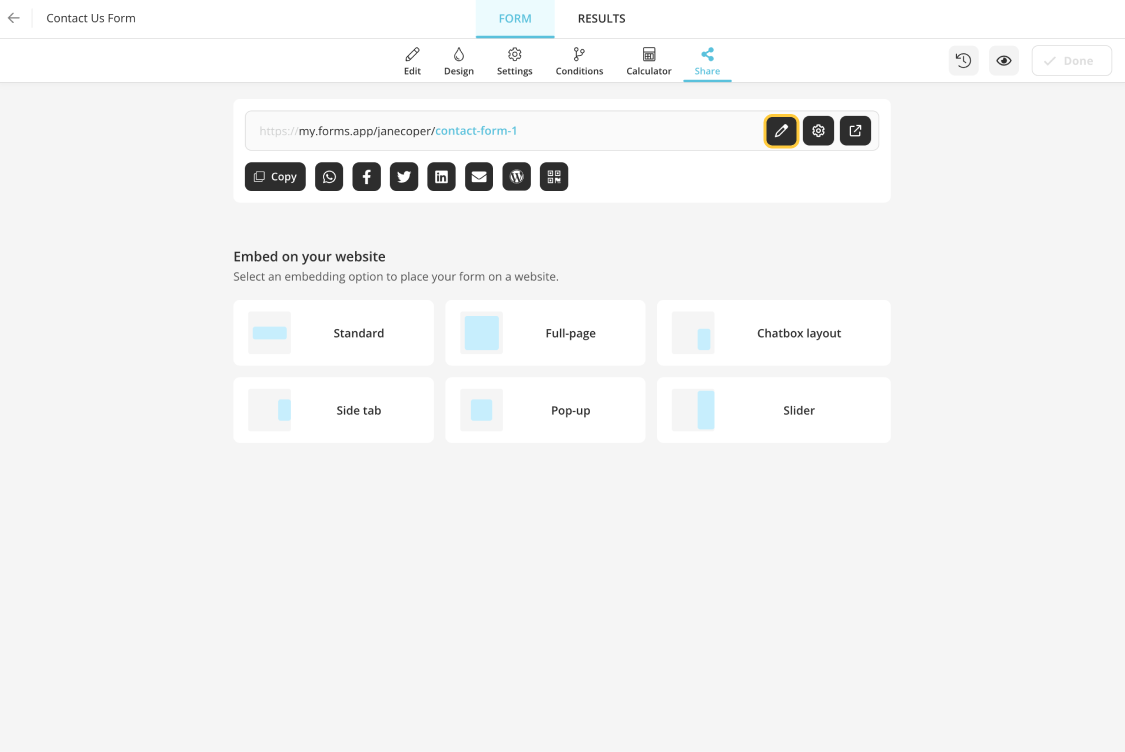 * * *
4- Once, you are done, click on the tick icon that will appear instead of the pencil icon the URL will look like this; "my.forms.app/username/custom-name":

After you set up a custom URL for your form, you can now share it on many platforms or directly send it to people via WhatsApp or emails. To learn more about your sharing options, please visit the article "Sharing options".