Digital or electronic signatures make it easy to get clear evidence of agreement from a third party. On forms.app, you can easily create your own online forms with a signature field by following the steps below.
1 - First, choose a template or create a blank form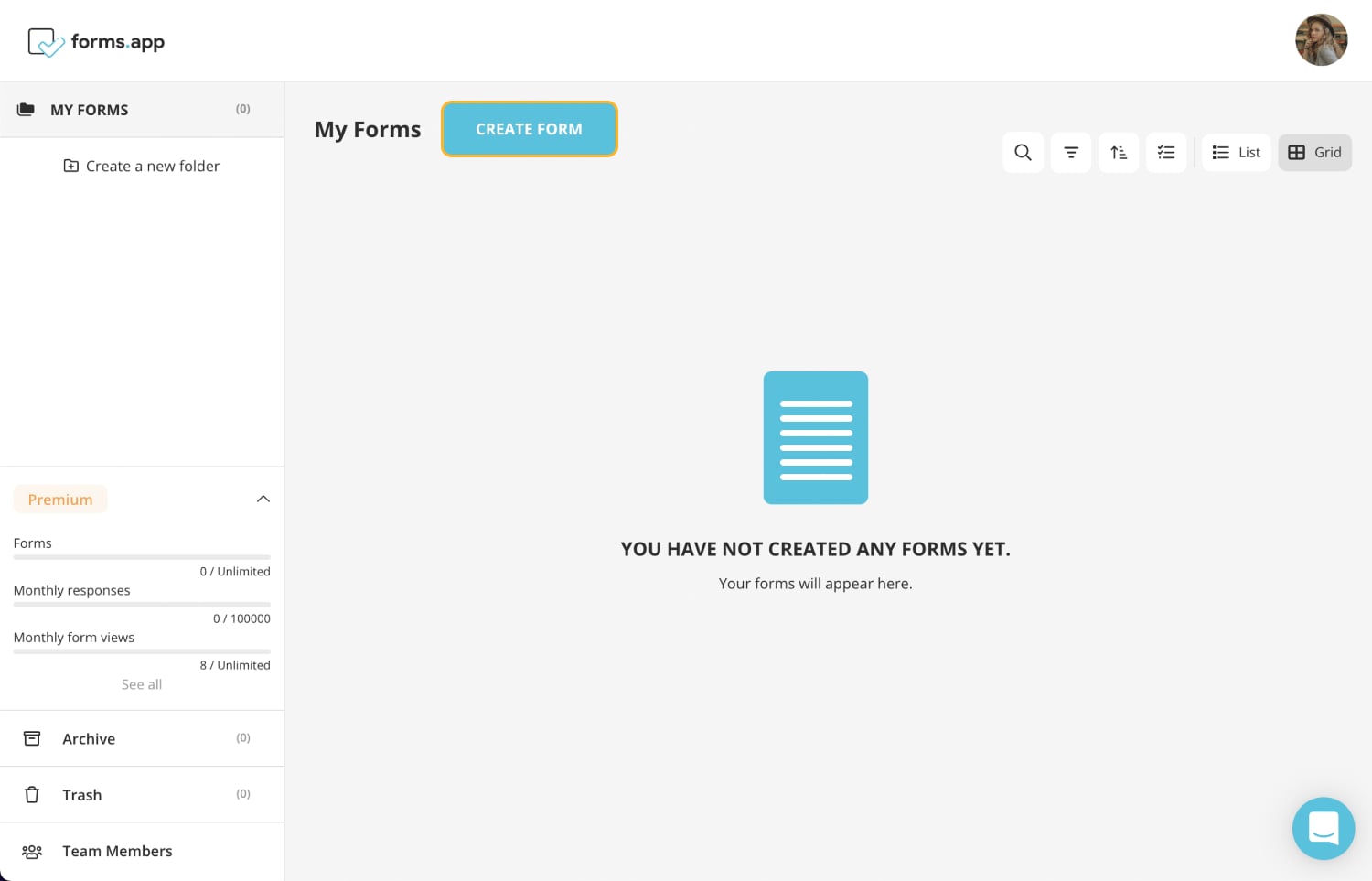 * * *
2 - After customizing the form content, click on the plus button and select "signature"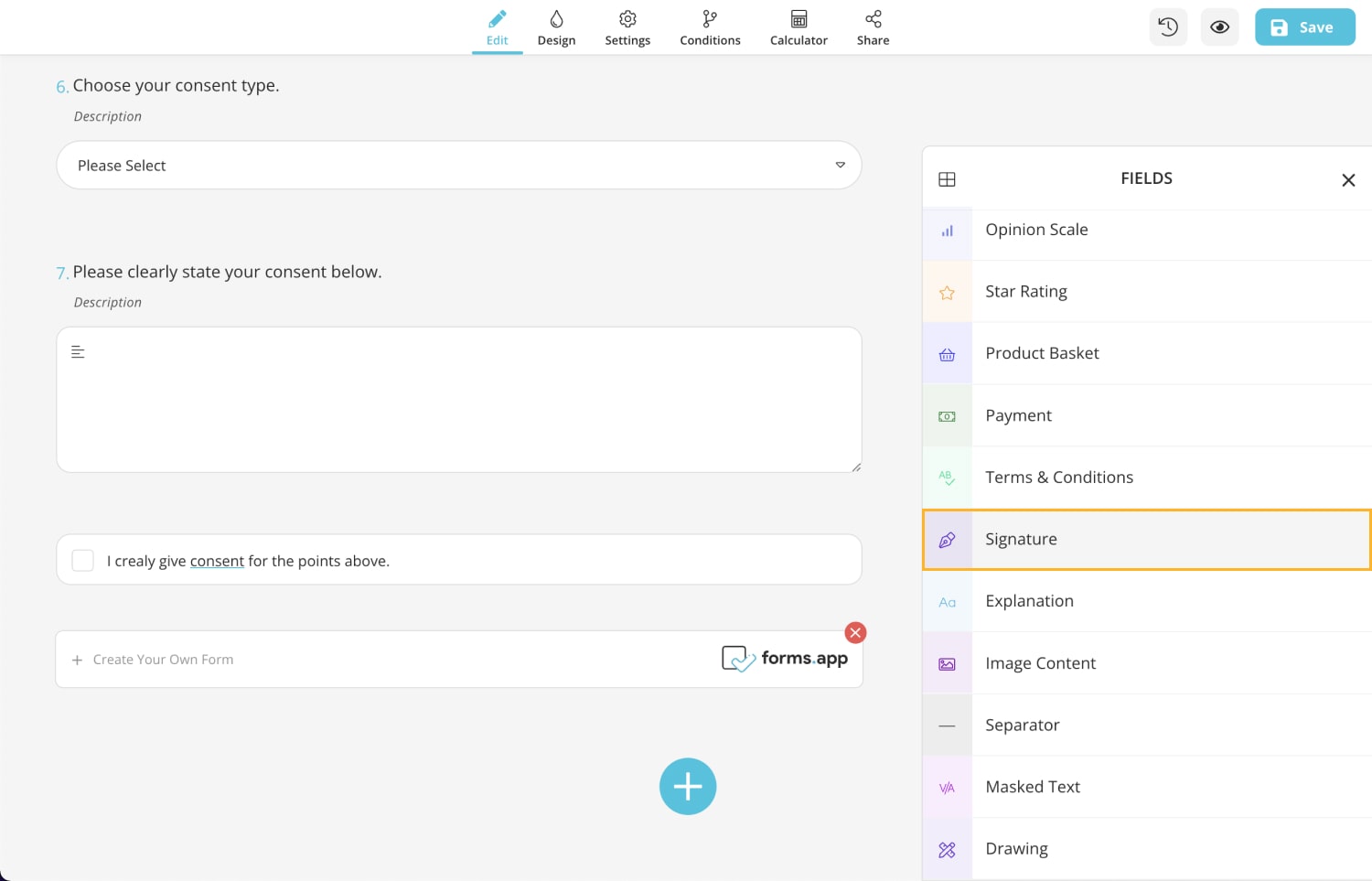 * * *
3 - Once you do that, your signature field will be added to your form. You can drag and drop it anywhere on your form.

That is all! Make sure to preview how your form looks and then proceed with sharing your form.