In today's online world, it's more important than ever to have a strong online presence. This means having a well-designed website that looks professional and is easy to use, as well as an effective online marketing strategy. One important part of online marketing is using online forms to collect information from potential customers.
Forms automation software can help your business in a number of different ways. By automating the process of filling out and submitting forms, you'll save time and money, and improve your customer service. Forms automation software is a valuable tool for any business.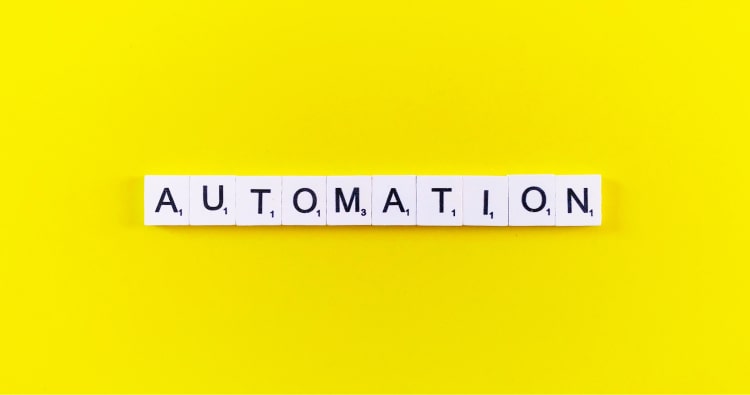 The importance of online forms in business
There are a number of reasons why online forms are important for businesses. First, online forms can save the business time and money. By automating the process of filling out and submitting forms, you'll speed up the process and reduce the amount of time and resources that are wasted on paperwork. Here are eight of the most important reasons why you should use online form solutions:
1. Reducing storage and paper costs: Dealing with paper-based forms can be tiresome and consume a great deal o time. Plus, you have physically store the papers and keep them safe from humidity, decaying, and so on. With forms.app, you can safely access your forms and responses anywhere and at any time.
2. Improving customer service: Online forms that you will build and design with care show that you care for your clients and you value what you do. Also, you will be able to know about your customers and their issues before contacting them. Not to mention an online customer contact form will help your customers reach you easily.
3. Easy to collect data: It is a well-known fact that online form builders, like forms.app, makes data collection easy. It doesn't end there, however. You can also manage and track the data you have collected on forms.app.
4. Secure and reliable: As forms.app's servers are located in the EU (Belgium), the company follows the provisions of the GDPR. So, your data are safe and secure with us all the time.
5. Improving productivity: The most notable benefit of automating something is productivity. By stopping doing things manually and wasting time, you can simply use forms.app to get data for any business process. Additionally, you will have access to a great library of form templates that will speed up the process even more.
6. Minimizing errors: when using paper forms, people are more likely to make mistakes. With a digital form, however, you can simply change any part of your form before or after creating it. Also, form makers often provide a great user experience, so it won't be time-consuming to build your foms.
7. Learning what the market wants and needs: By embedding a quick feedback form on your web page or sharing it directly with your customer, you can assess what your customers want. With this information, you can provide a better onboarding process, new plans, and products, and make changes in your services.

The best web form creator: forms.app
Online forms are an essential part of any business. They make it easy to collect data, improve customer service, and save time and money. Forms automation software is the best way to take advantage of online forms, and it's a valuable tool for any business.
As an online form builder, forms.app is a great example of an automated forms software that can help your business save time and money. It's easy to use, reliable, and secure, and it makes web forms easy to use from anywhere.
Second, online forms can improve customer service. By making it easier for customers to submit information and request services, you'll make it easier for them to do business with you. This can lead to increased customer satisfaction and loyalty.
Finally, online forms can help businesses collect data and track results. By tracking the responses to your online forms, you can gather valuable information about customer preferences and behavior. This data can help you make better business decisions and improve your bottom line.
So, if you're looking for a way to improve your business efficiency, customer service, and data collection, online forms automation software is the solution you need. Contact a vendor today to learn more about how this valuable tool can help your business succeed.
Using form automation for various goals
There are a number of different types of information that you can gather from online form submissions, and it can be used to improve your business in a number of different ways. Here are three of the most important ways that online form data can be used:
1. online form data can be used to improve customer service
2. online forms can help you get feedback on your product design
3. online forms can be used to improve marketing efforts
Collecting data is a valuable way to improve your business, and online forms are a valuable tool for any business. Try forms.app today and see how it can help you improve your business.
Conclusion
If you're not using online forms on your website, you're missing out on a valuable opportunity to connect with potential customers and learn more about them. Digital forms are a simple way to gather information from your visitors, and they can provide valuable insights into what people are interested in and what they want from your business. If you're looking for a way to improve your online forms strategy, then forms.app is the perfect tool for you. Try it today and see how it can help your business grow.
For more information about online forms and how they can benefit your business, visit forms.app today. We offer a variety of online form solutions that are perfect for any business size or industry. With our easy-to-use software, you'll be able to create and manage online forms quickly and easily, without any programming skills required.